Posted on Monday, December 30, 2013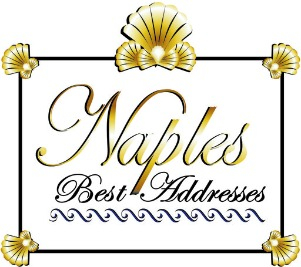 2014 is just a day or two away and we continue on with our real estate predictions. Here is prediction #5 of 6 from the Naples Best Addresses Team at Coldwell Banker.
Prediction #5: The single family home around 2,500 square feet and the beachfront condo market will stay hot. McMansions are magnificent homes, but come with their share of headaches, and may on the outs trend wise. Local down-sizers are out shopping in force, and first timers are continuing to move south for jobs, retirement, and vacation homes that are similar to what they had up north (single family, a yard, no HOA rules).
Many are converging on the 2,500 square foot single family home here in the sunshine. These properties will be going like hot cakes in 2014. Beachfront condos have also clawed their way back from the 2007-2012 abyss (victims of speculation like you would not believe) and have formed a healthy market again. Look in these areas for some hot action in 2014.
Will the big places sell? Of course. Just ask the spec builders purchasing land at theses values – you need to go big to cover the land costs and yes the market is buying them.
Have you seen our new eBook – Understanding Naples Florida Real Estate? Have a look at https://www.naplesbestaddresses.com/offer/.
More importantly have a great 2014 and we wish you all the best.
Call us at NaplesBestAddresses.com for help with any Naples, Florida real estate needs. Follow along with us at these locations: Mobile: 239.595.3921 239.595.3920
web: NaplesBestAddresses.com. Facebook: https://www.facebook.com/pages/Naples-Best-Addresses/168137533202628. Youtube http://www.youtube.com/user/naplesbestaddresses?feature=results_main. Twitter: @mcgoebel.
Mark Goebel PA & Nan Goebel PA
Coldwell Banker
Mark Goebel, PA and Nan Goebel, PA
REALTOR Coldwell Banker 5th Avenue South
Mobile: 239.595.3921 239.595.3920
NaplesBestAddresses.com
Facebook: NaplesBestAddresses
Youtube http://www.youtube.com/user/naplesbestaddresses?feature=results_main
————————————————————————
No legal, investment, or tax advice is being given in this Blog. Consult with legal, financial and tax professionals before acting on any real estate transaction. Actual real estate price and sales results are subject to market forces and are not completely predictable. The writings of this Blog are intended for the sole use of our clients.
We are proud supporters of The Naples Botanical Garden and Habitat for Humanity
Some of the data relating to Naples homes for sale and Naples real estate for sale on the NaplesBestAddresses.com website comes in part from the Broker reciprocity program of M.L.S. of Naples, Inc. The properties displayed here may not be all the properties available through the MLS reciprocity Program. This information is deemed reliable but is not guaranteed. Buyers and sellers are responsible for verifying all information about their purchase prior to closing.
Mark Goebel, PA is a REALTOR with Coldwell Banker on 5th avenue in Naples, Florida with 35+ years of visiting and living in Naples. After 25 years at Accenture, Mark retired as a managing director and spends his time helping non profits and building a Naples real estate team with his wife Nan. Talk to Mark and Nan about life in Naples and why they chose this place to live full-time over all others and enjoy Naples real estate.
Contact us to learn more about Naples real estate trends, the florida rental market, transitional design and Naples Florida population trends.
Coldwell Banker
Mark Goebel, PA and Nan Goebel, PA
REALTOR Coldwell Banker 5th Avenue South
Mobile: 239.595.3921 239.595.3920
NaplesBestAddresses.com
Facebook: NaplesBestAddresses
Youtube http://www.youtube.com/user/naplesbestaddresses?feature=results_main