Posted on Friday, January 20, 2012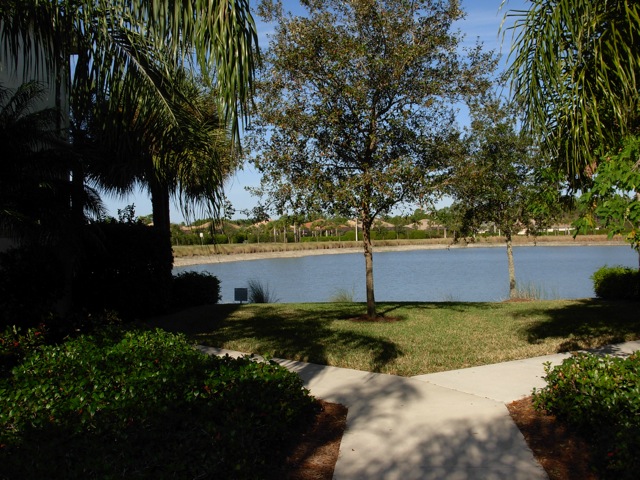 Last week we had the opportunity to meet out at Madison Park in Naples and view the grounds and some of the amenities in this Centex built community. The first thing I noticed was the convenience to the regional airport and the beach. Once you land at Florida Southwest Regional you have a straight shot down I-75 and the Davis Boulevard exit and a short few turns to your place. Even if winter air travel causes a late arrival you are going to have a convenient trip in to town and warm weather.
Each day will great you at your place just 7 miles from the Gulf of Mexico. Mapquest says less than 15 minutes drive and you are at the beach – all for $229,000.
This is not a short sale of a foreclosure. The price is attractive for this convenient location.
Once inside 7821 Clemson Street in Madison Square you will first notice the upgraded condition of the property. The owner completed nearly $50,000 in renovations including some wonderful trim and molding work and interesting architectural features. At the same time it is not "over done", just tasteful, modern and very clean and attractive. The renovations include impact glass windows, granite countertops,custom paint and trims, and eight foot doors with volume ceilings.
Then you have the nice view out the back. A lake view adding to the calm and serenity of the setting. And oh yes, bring your pets along they are welcome and the community pool is pretty nice too.
7821 Clemson Street in Madison Square – a great combination of new renovation and price.
_______________________________________
No legal or investment advice or suggestions are being given in this Blog. Actual real estate price and sales results are subject to market forces and are not completely predictable. Please consult a lawyer or investment advisor for such legal and investment advice. The writings of this Blog are intended for the sole use of our clients.
Mark Goebel, PA is a REALTOR with Coldwell Banker on 5th avenue in Naples, Florida with 35+ years of visiting and living in Naples. After 25 years at Accenture, Mark retired as a managing director and spends his time helping non profits and building a Naples real estate team with his wife Nan. Talk to Mark and Nan about life in Naples and why they chose this place to live full-time over all others and enjoy Naples real estate.
Mark Goebel, PA
REALTOR
Mobile: 239.595.3921
Email: mark.c.goebel@gmail.com
NaplesBestAddresses.com
Facebook: NaplesBestAddresses
Twitter @mcgoebel
Naples Best Addresseses – Where The Best Address in Naples Real Estate Is Yours