Posted on Monday, August 26, 2013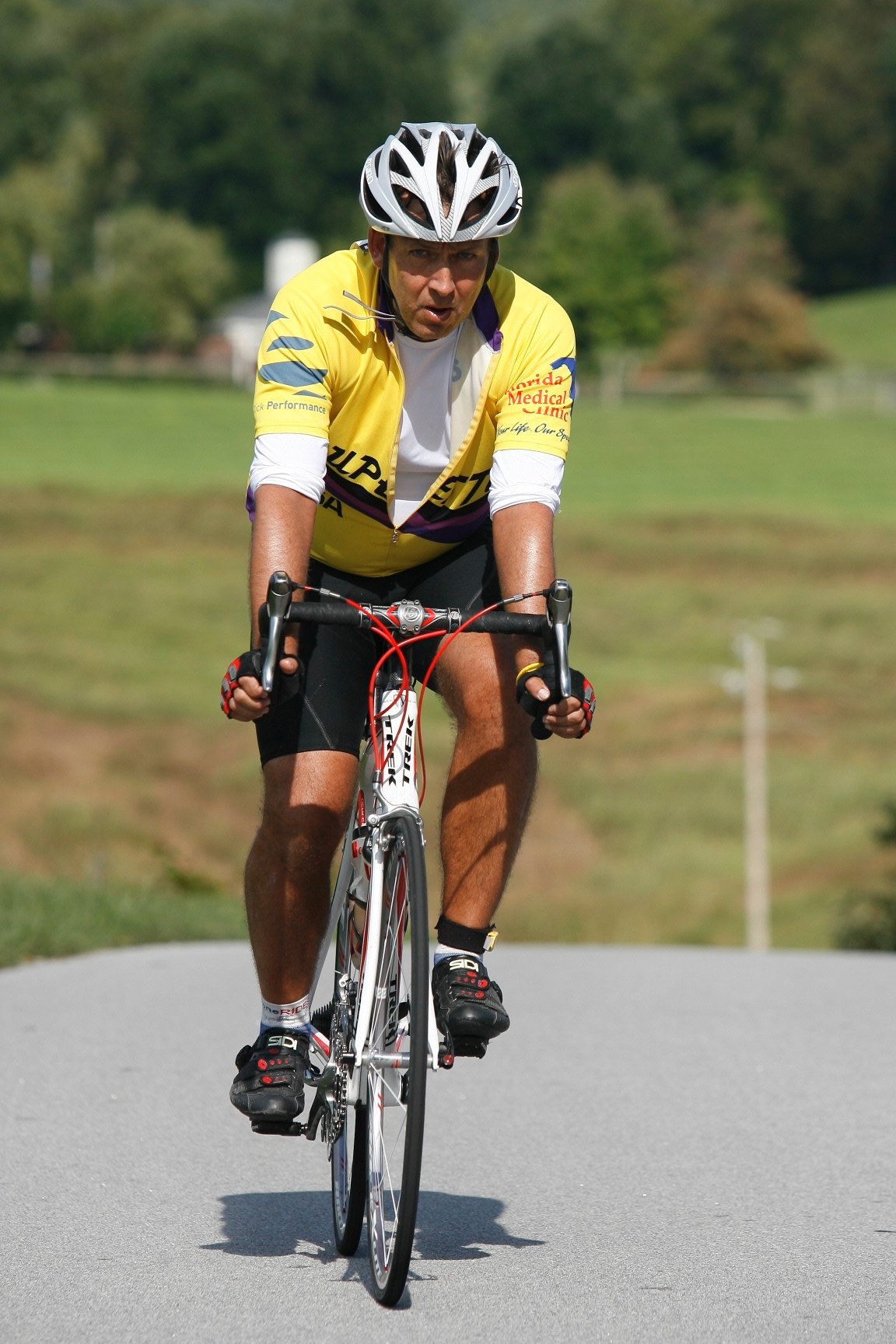 Yesterday I rode the Wrigley Field Road Tour (http://worldbicyclerelief.akaraisin.com/2013wrigleyfieldroadtour) – 100 miles on Chicago metro, suburban and rural street and roads. I am not one of these elite triathletes, I am a 50 something Naples, Florida resident trying to stay in shape. How in the world did I get into all of this – shipping my bike north, flying up here, and riding with a lot of young folks who out ride me?
I would like to share this with you because I think outdoor living in Naples, Florida is just such a gift. There is more to just buying a place here and plunking down. Naples Florida lifestyles can truly change your life.
When I first moved to Naples full-time my good friends Danny and Beth invited me out for a bicycle ride. Why not I thought? Sunny weather and some exercise – so off we went. A 20-30 miler as I remember and they just buried me. I sat on the sidewalk catching my breath and they returned to see how I was doing. Smiling and kidding me they gave me the cycling bug for all time. I stated exploring the sport a little more each year and found myself a new way to stay in shape and meet with friends.
Naples Florida cycling is really catching on. Weather you ride with the big organized groups, enjoy riding with some friends or just go out now and then our year round climate provides many days of riding.
(Some of my bike gang on a morning ride in paradise)
No impact workouts (unless your wreck) and good cardio allow cycling to become a good next sport for many a past runner, football player, or golfer. You can work to your heart rate or watt-based power output and develop quite a workout routine and ride well into your later years. Check with the Doc for all things physical but most folks can enjoy this sport in a big way.
Safety is something to pay attention to (this coming from a person with an eight inch plate in his shoulder passing for what used to be a collar bone!) Wear a helmet, ride with people you know and trust (minimizes bike-to-bike wrecks), try not to ride alone (cars may not see you) and ride within your limits. Even so be prepared for anything out there.
You may be reading this and thinking wow this guy does a lot of riding and I am not sure I can (or want) to do all that. That is exactly what I thought starting out. Just start out with a good bike and relax and enjoy riding with friends and exercising outside. Remember cycling here for many of us is just another way to get outside most days, exercise with friends and keep the pounds off. If this is what you do in cycling good stuff. If you get the bug for the bigger stuff great. If not you still have a great new sport.
I have put together a few links you may be interested to look at to learn more about riding here to get you started. Contact me at NaplesBestAddresses.com with questions. Take a look at these links to some of my favorite sites.
The Naples Pathways Coalition. This group works to promote riding in Naples and has done a great job attempting to make Naples more rider friendly. http://naplespathways.org/
5th Avenue Coffee. This is a great biker hangout and they have good coffee and pastries (if you ride you can still eat a lot). Cycle over in the morning and meet up with other riders and learn more about riding here in town http://www.5thavncoffeeco.com/

(here we are hanging out at Fifth Avenue Coffee)
The Naples C.A.N ride raises money for charity. Imagine riding a nice event in January! This was my first century ride (100 miles) – and yes you can do it if I can. This is the link for this year's ride – look for 2014 details soon http://beta.active.com/naples-fl/cycling/races/7th-annual-moes-bike-brunch-can-ride-n-walk-2013.
Trek – this is my bike store and yes I am a huge Trek fan. The Naples store has great service and pleasant people. http://trekbikesflorida.com/
Naples Cyclery. I think the best store in Naples for all non-Trek cycling needs. They carry great brands like Specialized and Cervelo and will get you started. They also sponsor the Tuesday and Thursday evening rides with a 20 mile + run and a wild sprint finish. http://naplescyclery.com/
Everyone Rides – This is another fund raising event help in December with multiple distances. This was my second century ride and we raised money for a good cause http://www.everyonerides.org/
The Citrus Ride. My favorite really. Raising money to beat MS. You start in the center of the state, finish at Disney World and ride the second day. A lot of riding, but a lot of riders raising money for a good cause. http://bikeflc.nationalmssociety.org/site/PageServer?pagename=BIKE_FLC_homepage
Thats it for now and more than you need to get started. Want to enjoy the great outdoors and learn more about lifestyles in Naples, Florida? Go to NaplesBestAddresses.com and click on our events tab where we keep a schedule of many things to do here in town. While on the website please register for our monthly newsletter to keep up with us here in town.
————————————————————————
No legal, investment, or tax advice is being given in this Blog. Consult with legal, financial and tax professionals before acting on any real estate transaction. Actual real estate price and sales results are subject to market forces and are not completely predictable. The writings of this Blog are intended for the sole use of our clients.
Some of the data relating to Naples homes for sale and Naples real estate for sale on the NaplesBestAddresses.com website comes in part from the Broker reciprocity program of M.L.S. of Naples, Inc. The properties displayed here may not be all the properties available through the MLS reciprocity Program. This information is deemed reliable but is not guaranteed. Buyers and sellers are responsible for verifying all information about their purchase prior to closing.
Mark Goebel, PA is a REALTOR with Coldwell Banker on 5th avenue in Naples, Florida with 35+ years of visiting and living in Naples. After 25 years at Accenture, Mark retired as a managing director and spends his time helping non profits and building a Naples real estate team with his wife Nan. Talk to Mark and Nan about life in Naples and why they chose this place to live full-time over all others and enjoy Naples real estate.
Coldwell Banker
Mark Goebel, PA
REALTOR Coldwell Banker 5th Avenue South
Mobile: 239.595.3921
NaplesBestAddresses.com
Facebook: NaplesBestAddresses
Youtube http://www.youtube.com/user/naplesbestaddresses?feature=results_main