Posted on Saturday, June 29, 2013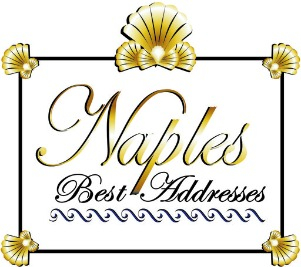 This past week we were looking at property with our buyers and noticed some ambiguous property borders. I mentioned a survey and clean title were always a good idea but also be aware of "adverse possession" – something to know. What the heck is "adverse possession?"
Dating way back to English case law the principle of adverse possession may apply if someone or some group is using a piece of property of another owner – and the other owner does not protest – for years and years – the owner may lose ownership of part of the property. A good example is a farm which stands between homes and a town and over the years the homeowners take a short cut and make a path across part of the farm. If the farmer does not protest or stop the action and years pass the path may become a permanent easement.
So what? Well I was looking at property off US 29 last year. Beautiful land I was thinking about setting up a tropical orchard or hunting land. When touring the land the owner showed me the back part of the unfenced lot and there was two track all over it. The owner told me "we all share our land" out here and we don't mind when folks use these paths across our land. No fencing, no visible real border, no signs, lots of old paths. Oh oh. Maybe these paths have become legal easements and I am not really buying much land at all. Adverse possession? Could I put up fences? Could I stop the easement at this point? I passed on the property for these and other reasons.
Our friend Karen Kohler posted a nice thought piece regarding adverse position on her blog at AccessTitle.com. Here is an excerpt but please read her entire article at http://floridatitleagency.com/access-title-talk.
Karen states "Many landowners are surprised to learn that under certain circumstances, a trespasser can come onto land, occupy it and gain legal ownership of it. The trespasser may acquire a few feet of property or whole acres in this way. If someone is using your property, even a small strip on the edge, you should be alert to the risk. A trespasser may also gain a legal right to use part of someone else's property; this is called a prescriptive easement. (See "Easements," below.) The legal doctrine that allows trespassers to become owners is called "adverse possession." Although the name sounds nasty (and the results can be), the trespasser is not necessarily an intentional evildoer–far from it. "
The main point is know your real estate law and/or get with a good Realtor (and Karen!) to help you navigate real estate transactions.
Please see our Naples real estate and lifestyle ideas on NaplesBestAddresses.com and register for our monthly newsletter. Follow along with us on twitter (@mcgoebel), linked in and facebook.
————————————————————————
No legal, investment, or tax advice is being given in this Blog. Consult with legal, financial and tax professionals before acting on any real estate transaction. Actual real estate price and sales results are subject to market forces and are not completely predictable. The writings of this Blog are intended for the sole use of our clients.
Some of the data relating to Naples homes for sale and Naples real estate for sale on the NaplesBestAddresses.com website comes in part from the Broker reciprocity program of M.L.S. of Naples, Inc. The properties displayed here may not be all the properties available through the MLS reciprocity Program. This information is deemed reliable but is not guaranteed. Buyers and sellers are responsible for verifying all information about their purchase prior to closing.
Mark Goebel, PA is a REALTOR with Coldwell Banker on 5th avenue in Naples, Florida with 35+ years of visiting and living in Naples. After 25 years at Accenture, Mark retired as a managing director and spends his time helping non profits and building a Naples real estate team with his wife Nan. Talk to Mark and Nan about life in Naples and why they chose this place to live full-time over all others and enjoy Naples real estate.
Mark Goebel, PA
REALTOR Coldwell Banker 5th Avenue South
Mobile: 239.595.3921
NaplesBestAddresses.com
Facebook: NaplesBestAddresses
Youtube http://www.youtube.com/user/naplesbestaddresses?feature=results_main