Posted on Thursday, March 06, 2014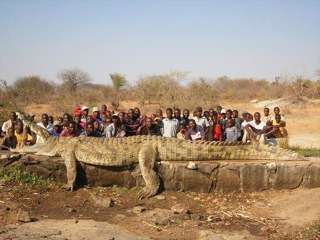 They first appeared 37 million years ago. Spanish explorers to the New World first gave them their name. In modern times Wikipedia reports their greatest benefit to we humans may be ecotourism. No kidding! Sometimes I think alligators run a close second to our beaches and weather in the ability to attract people to Naples, Florida.
"Let's go see an alligator. Are there any alligators on the golf course today? Is it true Alligators … " – all these words seem to tumble off the lips of our guests and tourists this season. Everything with the exception of small dogs seem to welcome their presence Let's take a look at these creatures and see what we might learn and maybe we can dispel a few myths – and suggest a few good ways to see them when you are here.
They are reptiles. They eat almost anything. They like fresh water not salt water. Mostly they lounge around all day regulating their temperatures by alternating times on the sunny mud bank or in the cooler water. But then they eat. Fantastic swimmers, so-so on land, they love to grab on to prey with incredibly powerful jaws and death roll their victims in the water. Interesting their jaws work best one way – as in snapping shut. Opening their jaws is powered by far weaker muscle combinations so if you see a "wrestler" holding their jaws shut it might not be so tough as you think.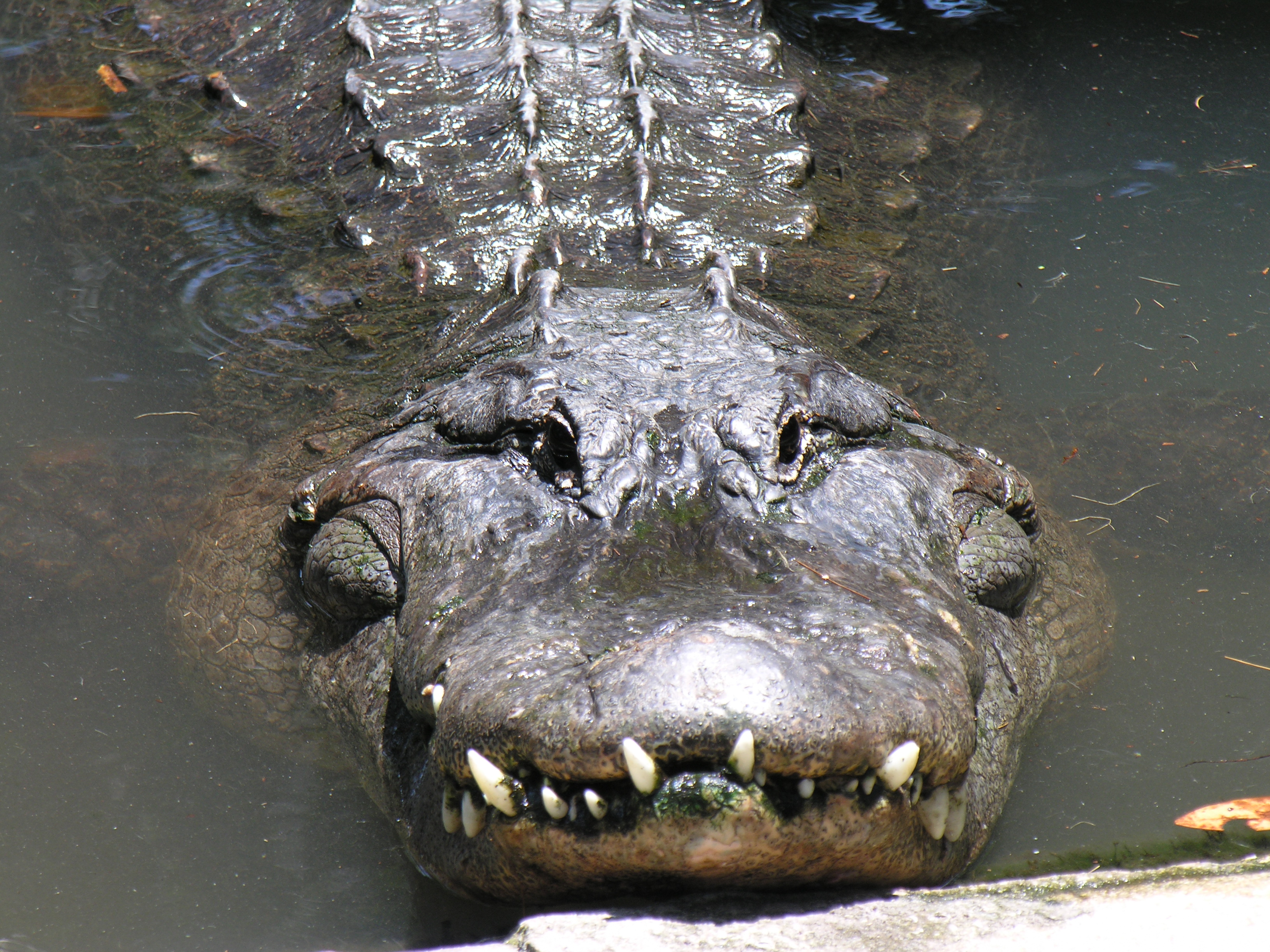 Do not, repeat do not, get near these things. And as if I needed to tell you do not get in the water with the things. Tarzan with his knife belt would have a really tough time with these guys in real life. You do not need to win a Darwin Award today – just do not mess with them.
The most common intersection of human and alligator environments seems to be a golf course in the winter – unless you signed up for an airboat tour which I highly recommend. What's up with an alligator's love of a golf course? The winter here in Naples is the dry season and with very little rain alligators lose their opportunity to cool themselves and regulate their temperatures. A gator will dig out a low area in the brush to collect water and make his own to cool himself.
What if there is no rain to collect? Ah, this is where the golf course comes in. The ocean is out – they do not like salt water. So where do they go? "Hmmm, that lovely fresh water lake full of turtles and fish along the fourth fairway looks nice, I think I will spend the winter there with the rest of the tourists. "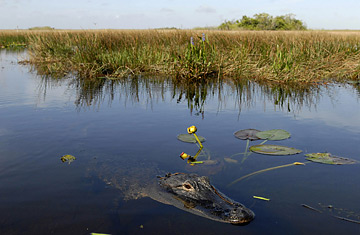 (look closely because you have already been seen)
I do recommend air boat tours to see the gators. The best and most authentic trips run out of Everglades City – a pretty cool little hamlet still in its "authentic" old Florida condition. Check out this link to find some options https://www.google.com/search?client=safari&rls=en&q=everglades+city+airboats&ie=UTF-8&oe=UTF-8. The reason I like the airboats is you are going to have a first hand look at one of the most unique environments in the world.
The Everglades hosts millions of birds, animals and plant life and yes alligators. Come ride along with us on youtube today at
(https://www.youtube.com/watch?v=S-cyMYF441c) and see the wonder of the place. Go check it out an airboat ride and you will not be disappointed. Airboats may be banned from the Everglades or at least restricted so get out there and enjoy it while you can. And do please respect the environment when you are buzzing around out there.
Not up for an airboat ride and still want to see some alligators? No problem. I recommend a drive down the east trail to the loop road. It "loops" around on a nice drive to and from alligator alley – and yes the alley was named for what you are probably going to see back there. Stop your car carefully at or near the bridges and you will see lots of nature including the occasional gator. Do not get close and in fact stay in your car and look out the windows – have fun!
If you would you like to know more about Naples, Florida lifestyles, our festivals and some great things to do here just give us a call at 239.595.3921. If you want to rent or sell or buy here one day you might download a copy of our eBook Understanding Naples Real Estate https://www.naplesbestaddresses.com/offer/
Hope to meet and talk with you soon,
Mark Goebel PA & Nan Goebel PA
Co-Founders Naples Best Addresses Team
Coldwell Banker
Mark Goebel, PA and Nan Goebel, PA
REALTOR Coldwell Banker 5th Avenue South
Mobile: 239.595.3921 239.595.3920
NaplesBestAddresses.com
Facebook: NaplesBestAddresses
Youtube http://www.youtube.com/user/naplesbestaddresses?feature=results_main
————————————————————————
No legal, investment, or tax advice is being given in this Blog. Consult with legal, financial and tax professionals before acting on any real estate transaction. Actual real estate price and sales results are subject to market forces and are not completely predictable. The writings of this Blog are intended for the sole use of our clients.
We are pleased to announce a portion of our real estate earnings go to support the The Naples Botanical Garden, Habitat for Humanity Collier County, The Race For The Cure Citrus Ride, The Seacrest Country Day School and The Naples Winter Wine Festival.
Some of the data relating to Naples homes for sale and Naples real estate for sale on the NaplesBestAddresses.com website comes in part from the Broker reciprocity program of M.L.S. of Naples, Inc. The properties displayed here may not be all the properties available through the MLS reciprocity Program. This information is deemed reliable but is not guaranteed. Buyers and sellers are responsible for verifying all information about their purchase prior to closing.
Mark Goebel, PA is a REALTOR with Coldwell Banker on 5th avenue in Naples, Florida with 35+ years of visiting and living in Naples. After 25 years at Accenture, Mark retired as a managing director and spends his time helping non profits and building a Naples real estate team with his wife Nan. Talk to Mark and Nan about life in Naples and why they chose this place to live full-time over all others and enjoy Naples real estate.
Contact us to learn more about Naples real estate trends, the florida rental market, Naples design ideas like coastal contemporary and transitional designs or just get a feel for the place like Naples Florida population trends.