Posted on Saturday, January 11, 2014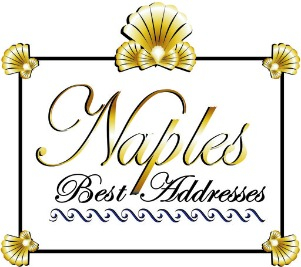 Once upon a time in the world of mortgage underwriting things like character, income, debt to income, per cent down payments and oh yes collateral mattered a lot. Yours truly once sat at a retail bank branch and among other things processed mortgage application – before running off to graduate school. Guess what. Those days came back to life yesterday Friday, January 10 – that is the date new national mortgage underwriting rules went into place. If you would like to know the sticky details see a nice article by CNN at:
http://money.cnn.com/2014/01/10/real_estate/mortgage-rules/index.html?iid=Lead
The new rules are not a bad thing. New rules (I like to think of them as old rules returned) will help prevent another melt down. The key word being help. We are still dependent on honesty but I think we actually have a lot of that going on. There are a few downsides but I welcome them in order to bring some sanity back to lending.
The first little downer will be slower processing times and more paperwork. Underwriters should still able to close a financed real estate transaction in ninety days although a recent portfolio loan went all the way to the wire plus a few days for one of our clients last week.
The other stumbler is we may see fewer qualified buyers but oh well, as we discovered over the last few years, some folks should not be buying houses, or second and third houses, right?
Among the many positive results of the new rules may be more than just a safer market. If we see quality back in the portfolios could we also see the return of the secondary mortgage market – you know where banks sell their paper? Oh oh, this is where it went so wrong before. But …. if the quality is good there will be more money for mortgages, and an increased supply of investor money should keep rates lower, and competition with free-flowing funds is a good thing, Right?
We will see. Hopefully tighter rules mean better quality, safer markets and more money for lending, with slightly fewer qualified buyers and some increased paper work and processing times. If this is the end result I am all for it.
Would you like to know more about Naples Real Estate or things to do while living or visiting here? Just give us a call at 239.595.3921. Or if you like download a copy of our free eBook Understanding Naples Real Estate https://www.naplesbestaddresses.com/offer/
Hope to meet and talk with you soon,
Mark Goebel PA & Nan Goebel PA
Co-Founders Naples Best Addresses Team
Coldwell Banker
Mark Goebel, PA and Nan Goebel, PA
REALTOR Coldwell Banker 5th Avenue South
Mobile: 239.595.3921 239.595.3920
NaplesBestAddresses.com
Facebook: NaplesBestAddresses
Youtube http://www.youtube.com/user/naplesbestaddresses?feature=results_main
————————————————————————
No legal, investment, or tax advice is being given in this Blog. Consult with legal, financial and tax professionals before acting on any real estate transaction. Actual real estate price and sales results are subject to market forces and are not completely predictable. The writings of this Blog are intended for the sole use of our clients.
We are proud supporters of The Naples Botanical Garden and Habitat for Humanity
Some of the data relating to Naples homes for sale and Naples real estate for sale on the NaplesBestAddresses.com website comes in part from the Broker reciprocity program of M.L.S. of Naples, Inc. The properties displayed here may not be all the properties available through the MLS reciprocity Program. This information is deemed reliable but is not guaranteed. Buyers and sellers are responsible for verifying all information about their purchase prior to closing.
Mark Goebel, PA is a REALTOR with Coldwell Banker on 5th avenue in Naples, Florida with 35+ years of visiting and living in Naples. After 25 years at Accenture, Mark retired as a managing director and spends his time helping non profits and building a Naples real estate team with his wife Nan. Talk to Mark and Nan about life in Naples and why they chose this place to live full-time over all others and enjoy Naples real estate.
Contact us to learn more about Naples real estate trends, the florida rental market, Naples design ideas like coastal contemporary and transitional designs or just get a feel for the place like Naples Florida population trends.