Posted on Monday, December 31, 2018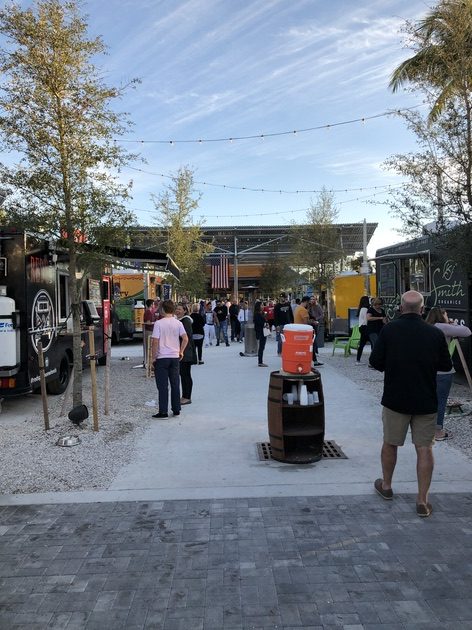 2018 was an exciting year for the Bayshore Arts District from Pickleball championships, to special exhibits at the Naples Botanical Garden to Celebration Food Truck Park. 2019 promises to be just as spectacular with Ankrolab Brewing Company expected to open soon, a new coffee house in the Gardinia, and an Italian restaurant, Scilia. I sat down with the chairman of the advisory board of the CRA and MSTU, Maurice Gutierrez, to understand a few of the road and parking updates we can expect with all of the growth expected in the Bayshore Arts District in 2019.
Thomasson Drive Renovation
The MSTU's big project of 2019 will include a renovation of Thomasson Drive. The renovation will include sidewalks, landscaping similar to what we see on Bayshore Drive, and a roundabout. The roundabout will be designated with a plaque and one of the tallest flag poles in the County to recognize "Del's Corner" and the long standing staple of the neighborhood, Del's 24 Hour Food Store. The plan is to break ground on June 1st for the year long project.
Hamilton Avenue Update
The Bayshore Arts District is a boating community and with that, you may have noticed the amount of boats that park on Hamilton Avenue, especially during busy holiday weekends. Collier County Parks and Recreation is taking on a project to bring side street parking for boaters with their trailers to park. This project will coincide with the Thomasson Drive renovation.
New Parking Lot
It won't come as a shock that parking on Bayshore Drive is not always easy. The CRA has heard these concerns and has purchased a corner lot next to the Real Macaw and Labor Finders. This public parking lot will help with overflow parking from Celebration Park and the upcoming Ankrolab Brewing Company. It will add about 30 to 40 car spaces and will possibly have an Uber or Lyft pick up station. Stay tuned for more information on this lot.
The Bayshore Arts District is quickly becoming a popular area of town and the CRA and MSTU are actively working to continue making it beautiful while handling the needs of the community.
Like this story? Join the thousands of others who read our free monthly newsletter or click here for your free copy of our eBook "Understanding Naples Real Estate."