Posted on Monday, January 27, 2014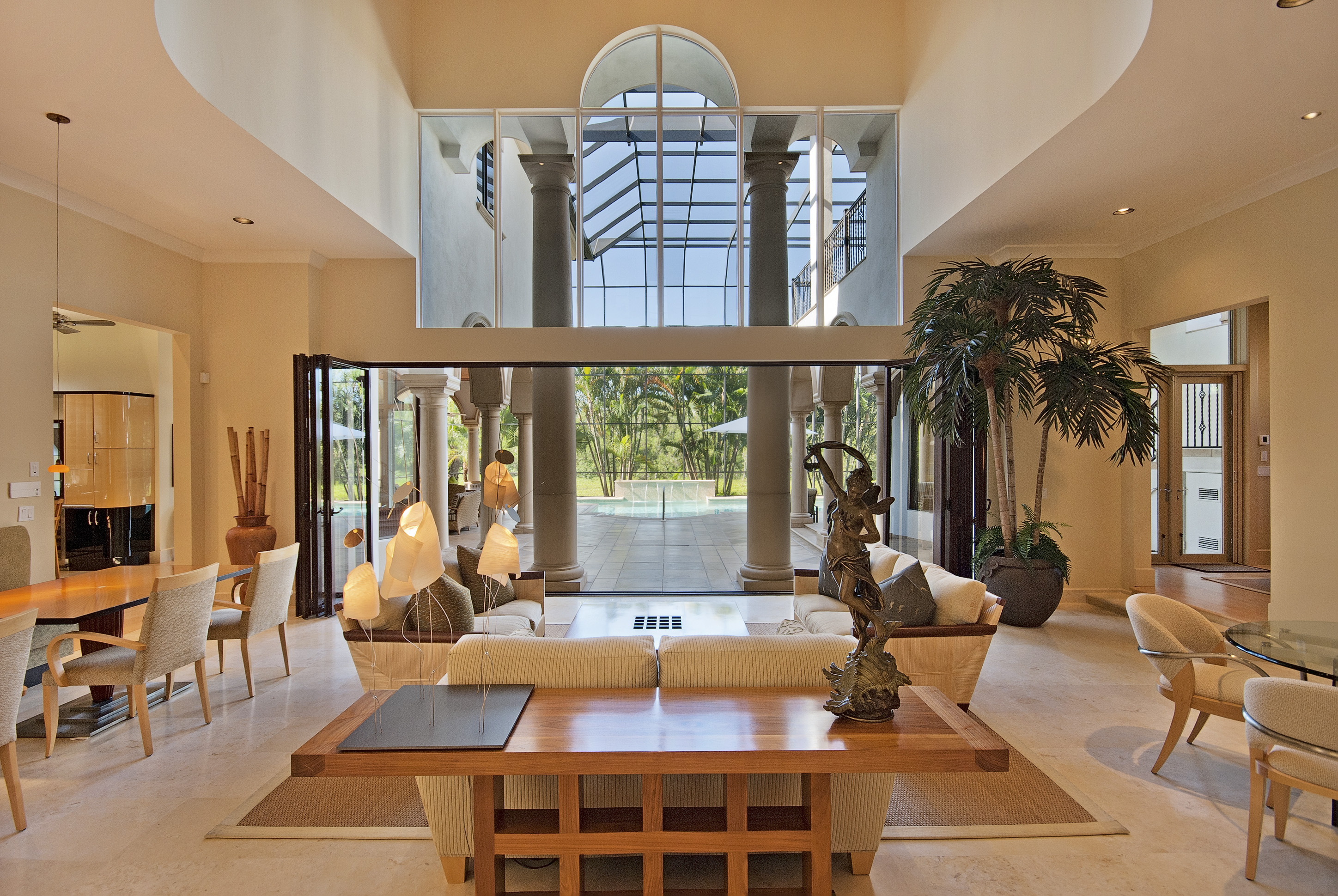 With many real estate markets in a continued uptrend I thought I would take a look at actual closing prices for these properties – are sellers really getting these prices? The short answer? Nope – not across the entire Naples, Florida market place – let's take a look at the market this morning.
This morning's look into our Matrix system for the All Naples Area will show you the average price of a property selling today is closing at about 75% of the ORIGINAL average asking price. In many cases we see one or more price reductions before negotiations between sellers and buyers begin. It is also interesting the gap between original asking price and final closing price is actually widening. What is going on here?
First, remember these are average prices and the trends will not hold for every property. In some circumstances you will have a bidding war and the closed price might be greater than the asking price. In other cases the seller went in to the market very high and slowly reduced the price until the place sold. BUT, on average, the whole market is seeing a widening gap between original asking price and final selling price.
Original asking prices have been on a steady march up since June 2013 but at the same time actual closing prices have gone up and down and are actually slightly lower on average since June. Sure closing prices are up compared to the dark days of a few years ago but in the last twelve months the averages are telling another tale. Hmmm. It could be the market on average is growing a little tired of the price hikes.
So what is a buyer and seller to do when a market is showing high original asking prices but lower closing prices? The answer for buyers may not be a "low ball" offer. The answer for a seller may not be "join the herd." Here are a few ideas you might consider:
1) If you are a motivated buyer or seller get with us and we will show you actual closing prices for properties similar to yours in recent days AND compare and contrast your place to these sold properties. You might say you know the prices of recently sold properties and if so good for you – but do you know how the sold properties differed in size, architecture, decor, location, condition …. from your place AND how the market may value them?
2) If you are a buyer and financing is required or if you are a seller expecting bids with financing contingencies we can also recommend an appraisal (not a bad idea for a seller by the way). With the appraisal and the comparables in hand you are off to a good start but there is more.
3) What about alternative use pricing? What if your buyer wants to tear your place down and build a spec house? Price estimates are going to change. Your marketing methods may also change. Your place may be worth more dead than alive so have some estimates here as well.
4) For condo owners selling their place – how do the HOA books look? You would be surprised how many owners do not know how their HOA finances are going to look to a buyer – or a lender. Balance sheets matter, reserves matter and the assessment history matters.
For you sellers out there reading along you may be saying – "Who cares about all of this I will just start high and work my way down." – which is probably a lot of what is going on right now. Well the answer may be this. Most properties receive their best offer in the first four weeks of listing (Coldwell Banker Data). If this is true starting high and taking months to lower prices and find the market may not be to your advantage. Buyers may get the wrong idea about your place – like it is hard to sell, or you are growing desperate for a bid. Start high and troll may not always be the best way.
Putting all of these ideas into a real world example today we are off to meet with a seller owning a potential multi-million dollar property in a red hot area. You can bet we have done our homework. We know closing prices AND how the properties differ, we know alternate use prices like tear down and spec house building, and we even paid for an appraisal out of our own pocket to test the financing market. Interestingly, the different price estimation models lined up pretty well.
Want some help with your real estate efforts? Call us at 239.595.3921 or contact us through our website at NaplesBestAddresses.com. We also offer you our latest thinking in our eBook "Understanding Naples Real Estate" – go download yourself a copy at https://www.naplesbestaddresses.com/offer/
Have a great day and we hope to meet and talk with you soon,
Mark Goebel PA & Nan Goebel PA
Co-Founders Naples Best Addresses Team
Coldwell Banker
Mark Goebel, PA and Nan Goebel, PA
REALTOR Coldwell Banker 5th Avenue South
Mobile: 239.595.3921 239.595.3920
NaplesBestAddresses.com
Facebook: NaplesBestAddresses
Youtube http://www.youtube.com/user/naplesbestaddresses?feature=results_main
————————————————————————
No legal, investment, or tax advice is being given in this Blog. Consult with legal, financial and tax professionals before acting on any real estate transaction. Actual real estate price and sales results are subject to market forces and are not completely predictable. The writings of this Blog are intended for the sole use of our clients.
We are proud supporters of The Naples Botanical Garden and Habitat for Humanity
Some of the data relating to Naples homes for sale and Naples real estate for sale on the NaplesBestAddresses.com website comes in part from the Broker reciprocity program of M.L.S. of Naples, Inc. The properties displayed here may not be all the properties available through the MLS reciprocity Program. This information is deemed reliable but is not guaranteed. Buyers and sellers are responsible for verifying all information about their purchase prior to closing.
Mark Goebel, PA is a REALTOR with Coldwell Banker on 5th avenue in Naples, Florida with 35+ years of visiting and living in Naples. After 25 years at Accenture, Mark retired as a managing director and spends his time helping non profits and building a Naples real estate team with his wife Nan. Talk to Mark and Nan about life in Naples and why they chose this place to live full-time over all others and enjoy Naples real estate.
Contact us to learn more about Naples real estate trends, the florida rental market, Naples design ideas like coastal contemporary and transitional designs or just get a feel for the place like Naples Florida population trends.