Posted on Wednesday, January 26, 2011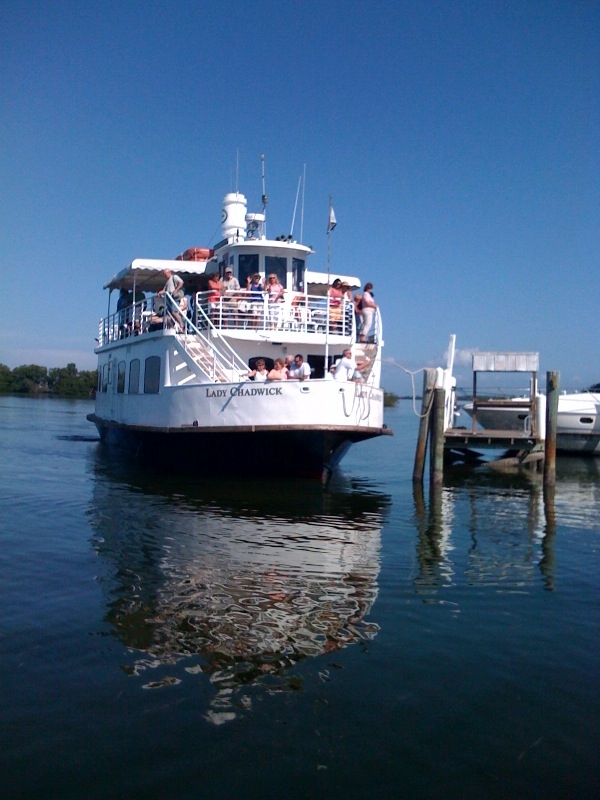 We packed up our boat and headed to sea, meeting our good friends in their boat on the Gulf of Mexico. Heading north fifty miles to the barrier islands of Sanibel and Captiva we enjoyed a beautiful morning on the ocean. The barrier islands north of Naples form a natural and protected sound providing smooth water and wonderful wildlife. Bald Eagles, Osprey, dolphin, a variety of migratory birds and abundant sea life.
On this trip our friends invited us to the private island of Useppa, the historical winter home of Barron Collier and scene of some of the greatest tarpon fishing in the world in nearby Boca Grande pass. The island features Victorian era cottages and homes with Barrons' old home turned into a lodge and dining room. A look at the black and white photographs from the late 1800's is well worth the trip. Walk around the island and view rare tropical trees and landscapes and a spectacular morning views of the mainland to the east under a rising sun.
Not a boater? That is OK. Drive up to pine island and board the Lady Chadwick, a wonderful old ferry-boat (shown in the photo) which takes you island to island. Many islands have lodging available – all about an hour and a half drive from Naples.
And all of this in January!
The year round Naples lifestyle is truly something. We would not live anywhere else.