Posted on Tuesday, February 25, 2014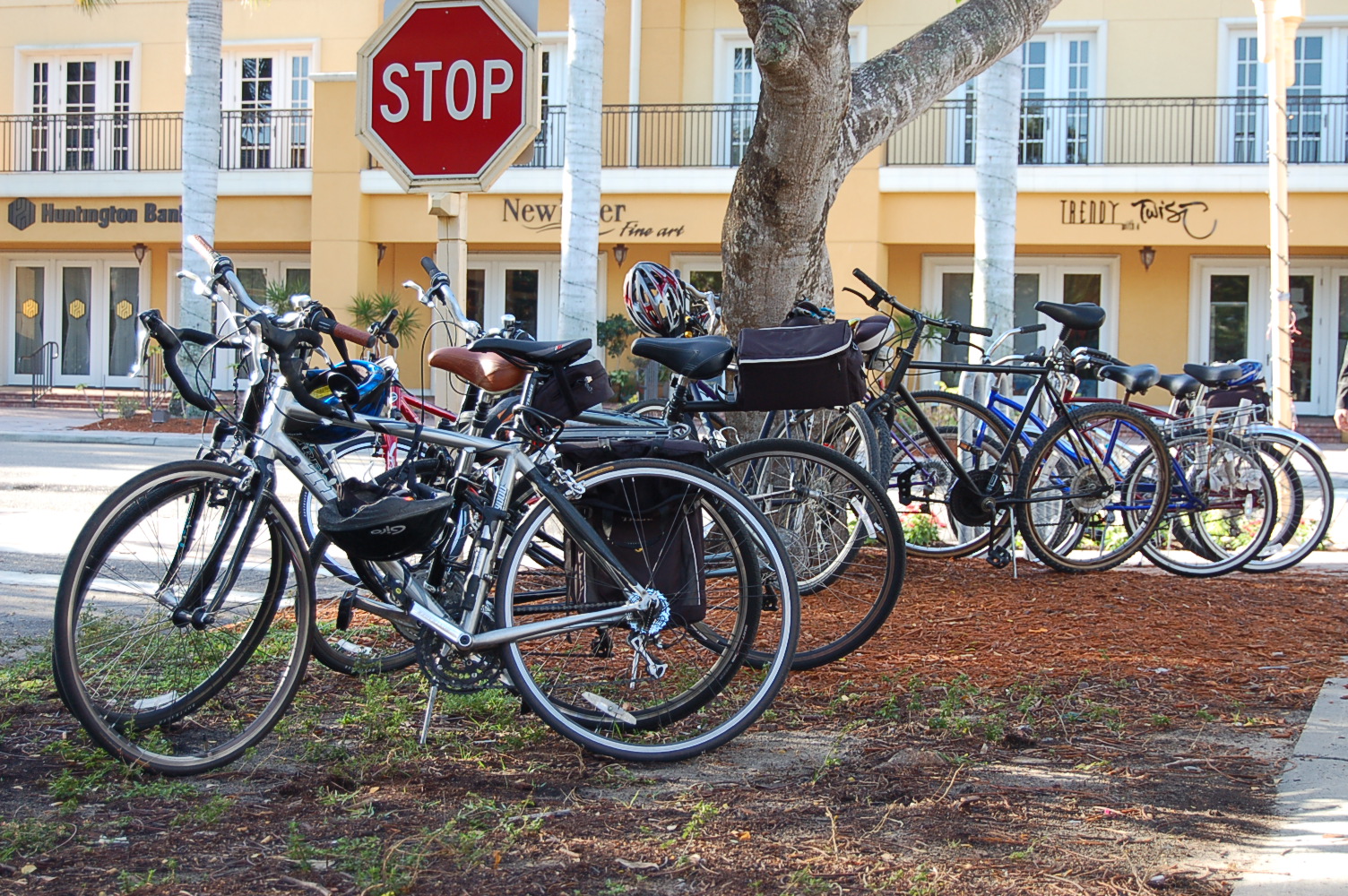 What in the world is going on in our community? This could be one of the roughest years I remember for my fellow cyclists. Kelly goes down at Crayton and Harbor, then we have the Ben Hill Griffin wreck and now we have the Collier Boulevard Road incident – and I am sure many more. Let's take a look at today's cyclist in Naples, Florida.
First of all full disclosure. Yes I am a long distance cyclist and a member of the Naples Pathway Coalition (http://naplespathways.org/) . And yes I do stop for stop signs and honor traffic rules and no I do not ride in packs. And yes I have gone down twice – once by another cyclist and once by a bike frame crushing motorist that sent me flying into a MacDonald's drive up.
To be fair most motorists obey traffic rules and most cyclists obey traffic rules – but a few from both sides are causing some real problems. Some motorists are unaware of the three-foot rule – that is you must give cyclist a three-foot space when pacing or approaching. Some cyclists run stop signs and blow off traffic rules.
Why does all this matter? Well people are getting hurt badly and the problem is going to get worse unless something is done. Why? Cycling is an increasingly popular sport and our own real estate success is increasing traffic volumes.
Why is cycling growing in popularity? Despite some of the doping news from our best riders cycling is a wonderful, non impact (when done right) sport with terrific cardio benefits accessible by people of most any age. Pick up a longevity book these days, go to the part about exercise and see the support for cycling. Cycling is a seriously good option for fitness and it is fun.
So if cycling is growing in popularity and we are likely to have more and more riders what do we need to do? Plan and implement. More bike lanes more pathways. And oh yes sidewalks are not the answer and in fact can be as dangerous or more dangerous statistically than roads. And … cyclists need to be more aware of the rules of the road And … motorists need to be more aware of the rules for cyclists. Do all of this and we are on our way to a safer, healthier world.
I like what NPC is trying to do and I applaud the NDN for reporting these accidents and my heart goes out to the fallen riders because I know personally it takes month and years, if ever to fully come back. Ask me and I will show you the eight screws and plate in what used to be my collar-bone. NPC will hold its rallies, NDN will report the accidents and I hope our leaders will start to plan and implement change.
I encourage you to support change – balanced change for both motorist and cyclists – because the cycling numbers will grow, we will see more accidents unfortunately and we need to get on this. Delays will only cause more heart ache.
If you would you like to know more about lifestyles in Naples, Florida including cycling clubs and riding or just fun things to do while living or visiting here just give us a call at 239.595.3921. Additionally download a copy of our free eBook Understanding Naples Real Estate https://www.naplesbestaddresses.com/offer/ to learn more about buying, selling and renting here.
Hope to meet and talk with you soon,
Mark Goebel PA & Nan Goebel PA
Co-Founders Naples Best Addresses Team
Coldwell Banker
Mark Goebel, PA and Nan Goebel, PA
REALTOR Coldwell Banker 5th Avenue South
Mobile: 239.595.3921 239.595.3920
NaplesBestAddresses.com
Facebook: NaplesBestAddresses
Youtube http://www.youtube.com/user/naplesbestaddresses?feature=results_main
————————————————————————
No legal, investment, or tax advice is being given in this Blog. Consult with legal, financial and tax professionals before acting on any real estate transaction. Actual real estate price and sales results are subject to market forces and are not completely predictable. The writings of this Blog are intended for the sole use of our clients.
We are pleased to announce a portion of our real estate earnings go to support the The Naples Botanical Garden, Habitat for Humanity Collier County, The Race For The Cure Citrus Ride, The Seacrest Country Day School and The Naples Winter Wine Festival.
Some of the data relating to Naples homes for sale and Naples real estate for sale on the NaplesBestAddresses.com website comes in part from the Broker reciprocity program of M.L.S. of Naples, Inc. The properties displayed here may not be all the properties available through the MLS reciprocity Program. This information is deemed reliable but is not guaranteed. Buyers and sellers are responsible for verifying all information about their purchase prior to closing.
Mark Goebel, PA is a REALTOR with Coldwell Banker on 5th avenue in Naples, Florida with 35+ years of visiting and living in Naples. After 25 years at Accenture, Mark retired as a managing director and spends his time helping non profits and building a Naples real estate team with his wife Nan. Talk to Mark and Nan about life in Naples and why they chose this place to live full-time over all others and enjoy Naples real estate.
Contact us to learn more about Naples real estate trends, the florida rental market, Naples design ideas like coastal contemporary and transitional designs or just get a feel for the place like Naples Florida population trends.