Posted on Sunday, October 26, 2014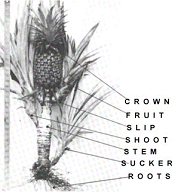 The Naples Botanical Garden opened up its doors after a multi-month renovation and wow what an upgrade. We are supporters of the garden and encourage all of you year round residents and seasonal visitors to take a look at the new garden. With 100,000+ visitors last year you will be in good company.
On opening night we were treated to the new garden from our first steps out of the parking lot. You no longer walk to the old office but right into a jungle of unbelievable botanical treats – trees from South America and Asia, weird-looking plants you will not see up north and a winding walk up to the ticket booth – and this is all before you officially enter the place!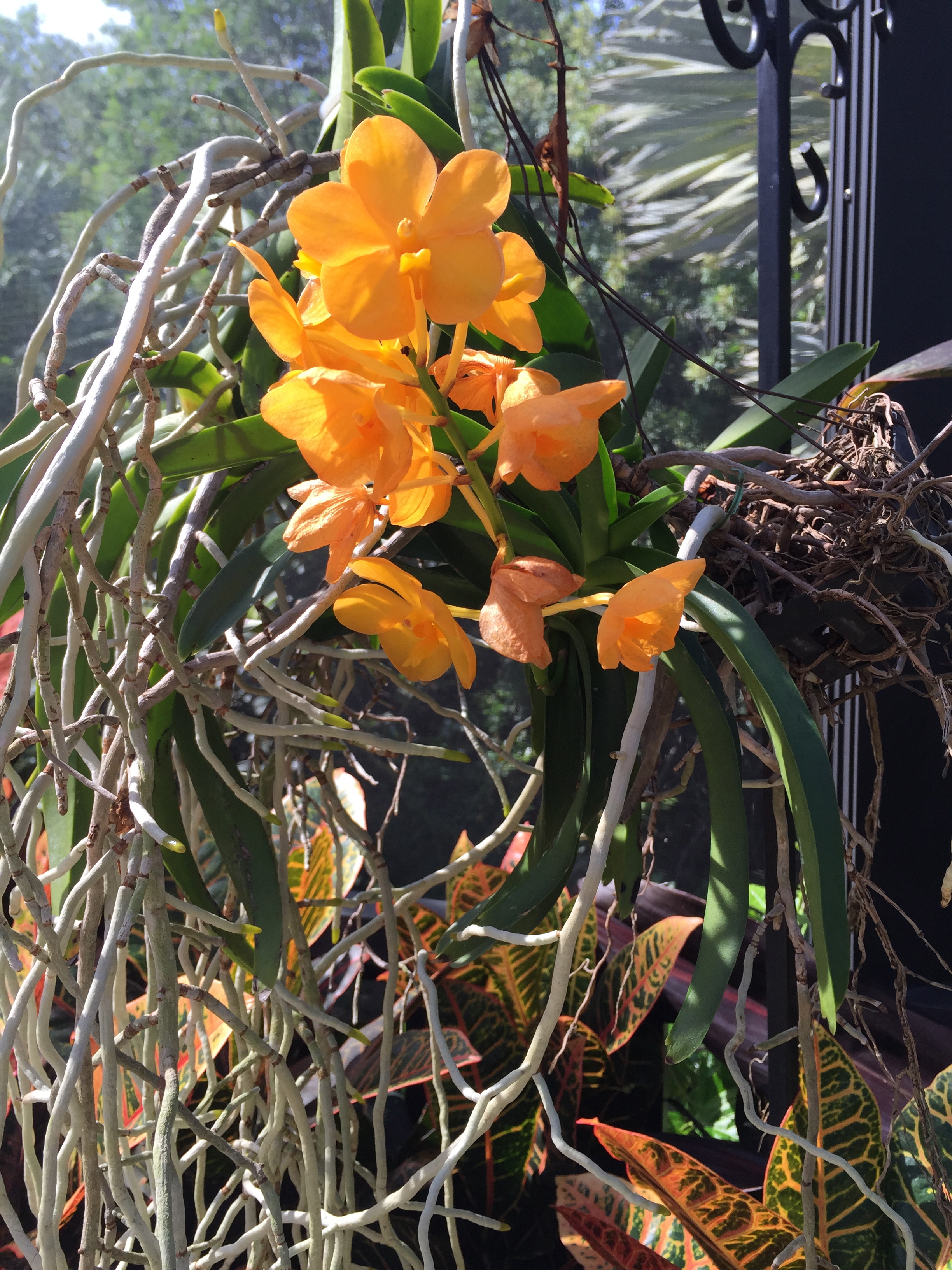 Somehow the designers – like the legendary Raymond Jungles – captured an old and established feeling for the place. The hard scapes and rich flora give you the sense this garden has been around for many, many years – not freshly minted.
Walking along past the ticket booth you pass by wood sided buildings fitting right into the experience. Wait a minute, Wood siding? Why is that worth mentioning? The wood is reclaimed native Florida cypress recovered from river bottoms and truly beautiful. Not one tree was cut down for the project – all from reclaimed efforts. We think that is pretty neat.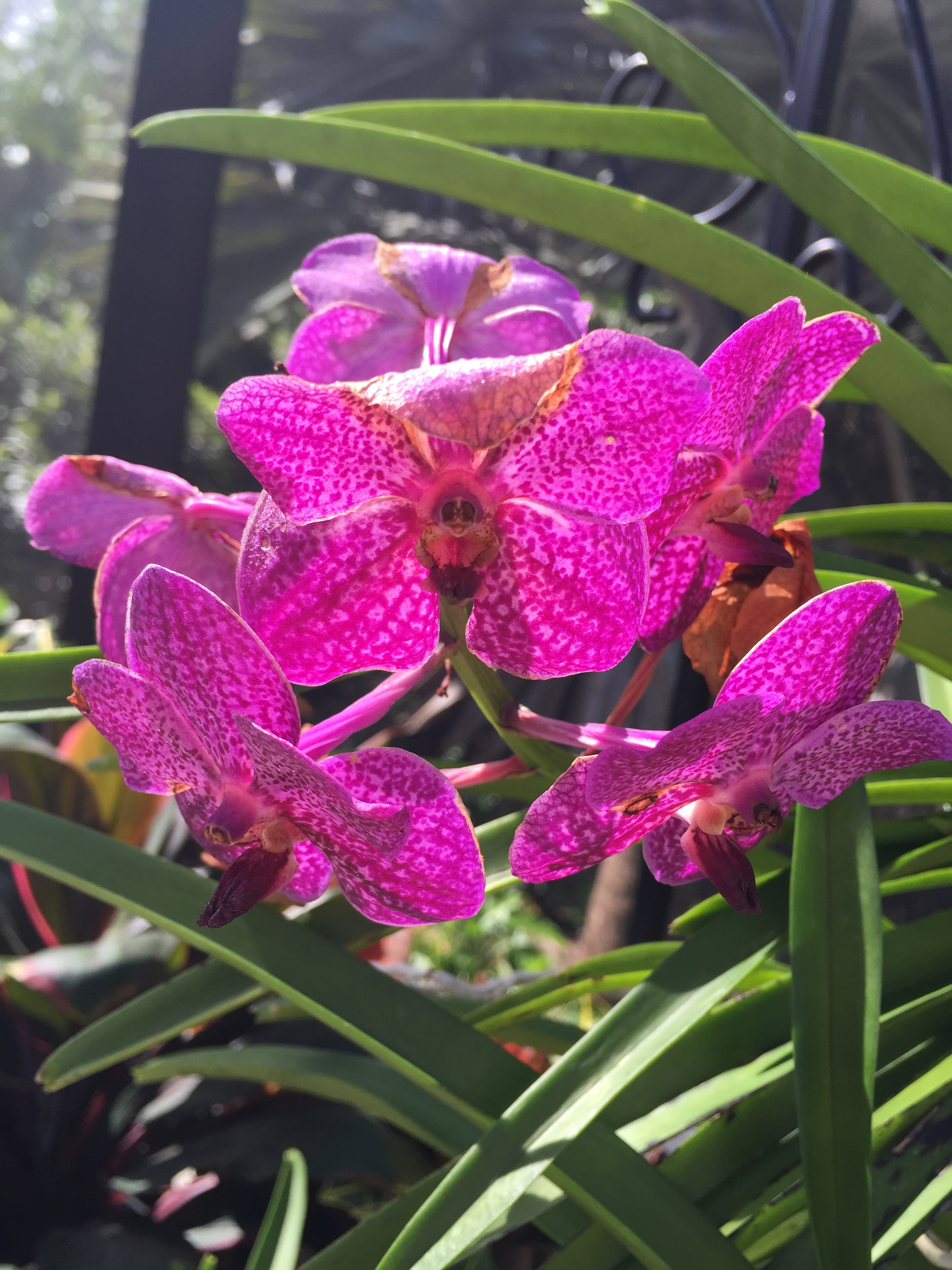 Once you exit the entry walk two remarkable vistas greet your eyes. Straight ahead you see the Burle Marx fountain in the distance as your eyes travel over the garden. This gift from our good friends Jim and Ann LaGrippe will be a delight to any visitor.
Look to your left and you will see Florida as it once was. The River Of Grass recreated and springing up from your feet and winding out to Deep Lake named for Barron Collier's first land holding here in Florida.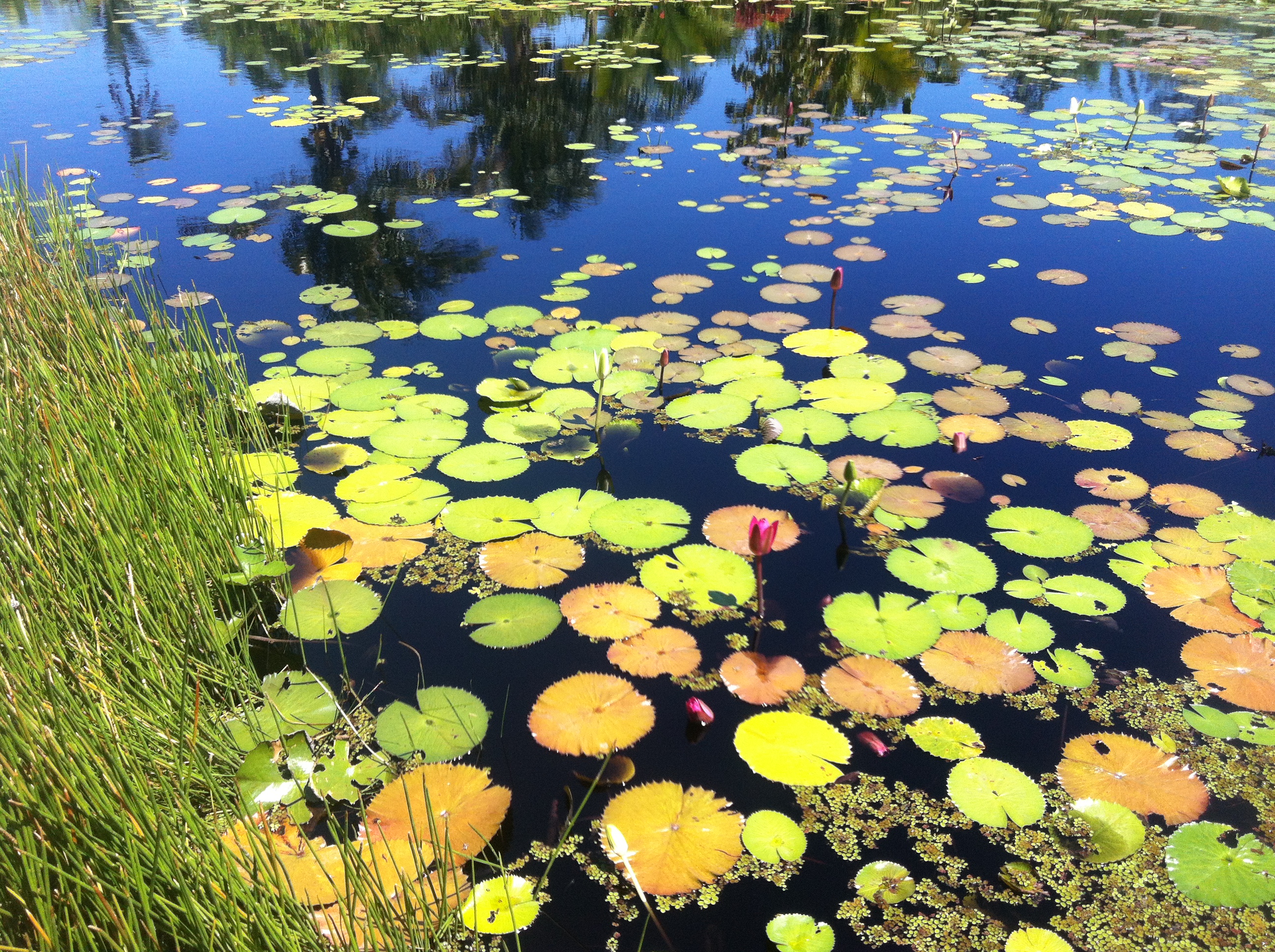 Now you have decision. Which way to go next? Want to see some native coffee plants? What about taking the kids to a garden made just for them complete with tree house? Why not tour Indonesia with structures imported and res-assembled here just for you. Banana trees. African Trees whole families live in. Crazy edible fruit varieties. Orchids, orchids and more orchids – and yes the ghost orchids are coming. You get the idea. Wander off into the garden and get lost in the beauty of the place for a while.
Thanks to the new additions you can now have a lunch or dinner in the garden. Fifth Avenue South quality catering in a botanical garden is going to be tough to beat. In a couple of weeks this food service will be operational and you are going to love it.
I encourage you to go on the garden's web site at and take it all in (http://www.naplesgarden.org/).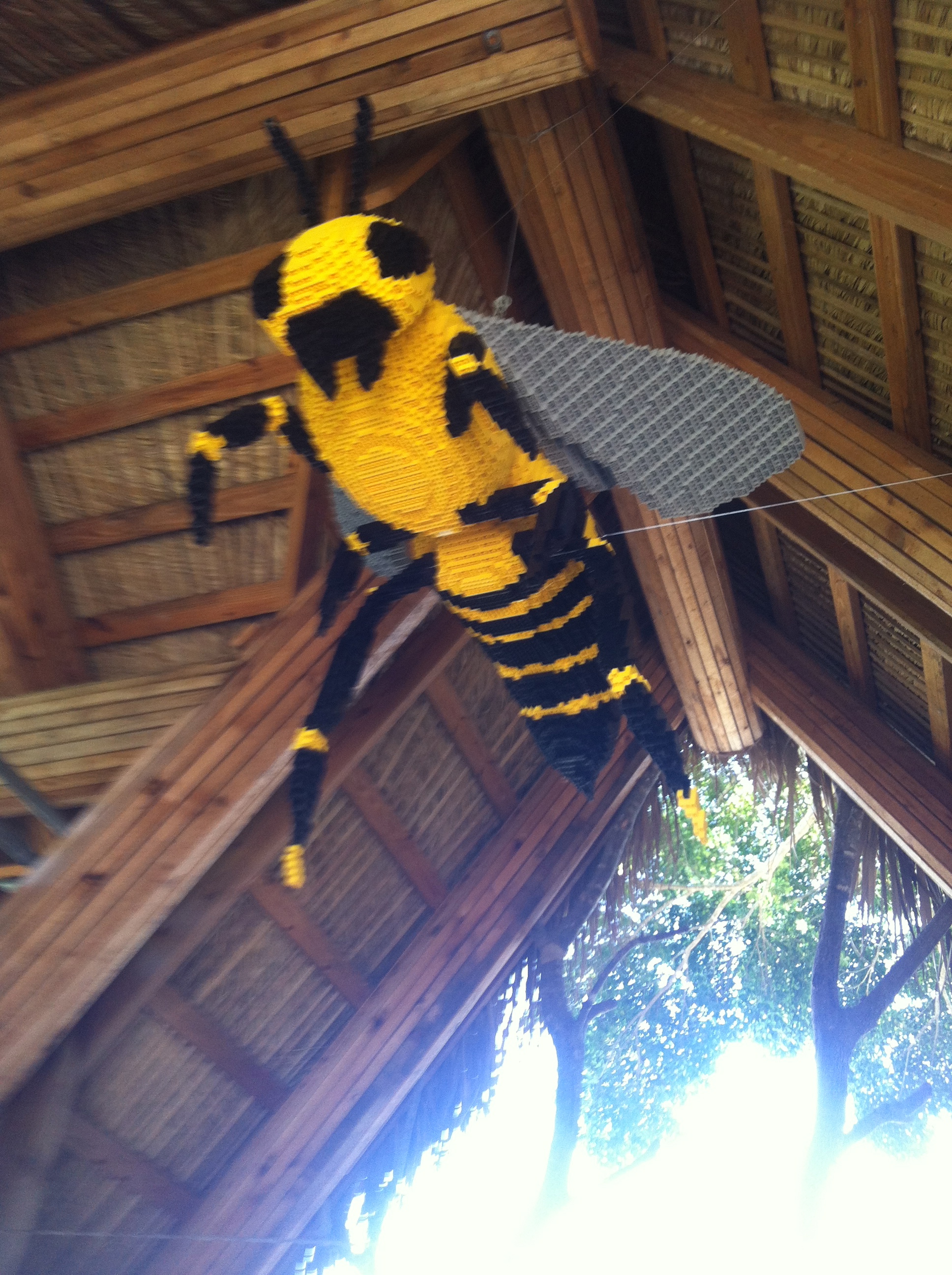 Larger than Fairchild and Sarasota our in state Botanical rivals and with over Naples Botanical Garden is the relatively new kid on the street with some early big results and big dreams to follow. Florida Gulf Coast already co-locates here and the on site research is amazing.

But what good comes from the Naples Botanical Garden? Isn't this just more wealthy folly imitating the Elizabethans and Dutch of old out doing one another for horticultural bragging rights? Nope. No way. You will not believe how much good is already coming out of this place.
Here are just a few examples:
Kids, young kids, frolic in the children's garden built just for them complete with a huge tree house. While they are playing they are learning important environmental preservation lessons along the way.
The alliance with Seacrest Country Day School moves the experiences to young people through upper school with hands on learning and results
The garden educates all ages building tropical and subtropical gardens representing 26 degrees of variance from the equator. So what? Culture and wonder are opening up minds to other places in our world.
Preserving rare plants and trees – a tradition of botanical gardens in the past and protecting bio diversity and more fun than storing seeds in vaults under frozen north european cities!
Bringing People Together and Keeping Brains Sharp through lectures, study or just plain fun dog walking on designated days.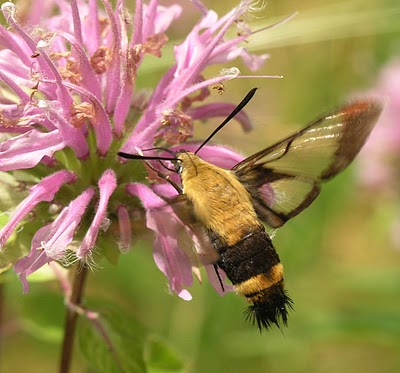 Do yourself a favor and get over to the garden. Admission is affordable and walk around and take in the wonder. Be sure to allow time just to sit down and let your mind settle. This is a place of peace and wonder. Just soak it in.
If you cannot make it there today take in some of our tropical gardening images on Pinterest http://www.pinterest.com/NaplesBAddress/tropical-gardening-in-naples-florida/ and enjoy the views.
Also remember some of our readers are enjoying our eBook "Understanding Naples Real Estate" – go to – https://www.naplesbestaddresses.com/offer/ – for your copy.
We have toured and owned property in Naples for thirty eight years. Please give us a call at 239.595.3921 if you would like to buy or sell property here. Also consider reading our book "Understanding Naples Real Estate" to get you started on your real estate search https://www.naplesbestaddresses.com/offer/ or just give us a call about things to do here.
Hope to meet and talk with you soon,
Mark Goebel PA, Nan Goebel PA and David Goebel, PA
Co-Founders of the Naples Best Addresses team
Coldwell Banker

REALTORS at Coldwell Banker 5th Avenue South
Mobile: 239.595.3920 (Nan) 239.595.3920 (Mark) 239.285.2038 (David)
NaplesBestAddresses.com
Facebook: NaplesBestAddresses
Youtube http://www.youtube.com/user/naplesbestaddresses?feature=results_main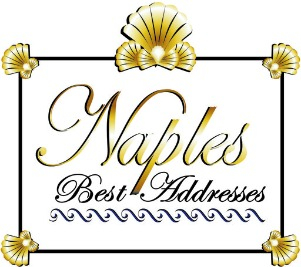 ————————————————————————
No legal, investment, or tax advice is being given in this Blog. Consult with legal, financial and tax professionals before acting on any real estate transaction. Actual real estate price and sales results are subject to market forces and are not completely predictable. The writings of this Blog are intended for the sole use of our clients.
We are pleased to announce a portion of our real estate earnings go to support the The Naples Botanical Garden, Habitat for Humanity Collier County, The Race For The Cure Citrus Ride, The Seacrest Country Day School and The Naples Winter Wine Festival.
Some of the data relating to Naples homes for sale and Naples real estate for sale on the NaplesBestAddresses.com website comes in part from the Broker reciprocity program of M.L.S. of Naples, Inc. The properties displayed here may not be all the properties available through the MLS reciprocity Program. This information is deemed reliable but is not guaranteed. Buyers and sellers are responsible for verifying all information about their purchase prior to closing.
Mark Goebel, PA is a REALTOR with Coldwell Banker on 5th avenue in Naples, Florida with 35+ years of visiting and living in Naples. After 25 years at Accenture, Mark retired as a managing director and spends his time helping non profits and building a Naples real estate team with his wife Nan. Talk to Mark and Nan about life in Naples and why they chose this place to live full-time over all others and enjoy Naples real estate.
Contact us to learn more about Naples real estate trends, the florida rental market, Naples design ideas like coastal contemporary and transitional designs or just get a feel for the place like Naples Florida population trends.