Posted on Sunday, February 16, 2014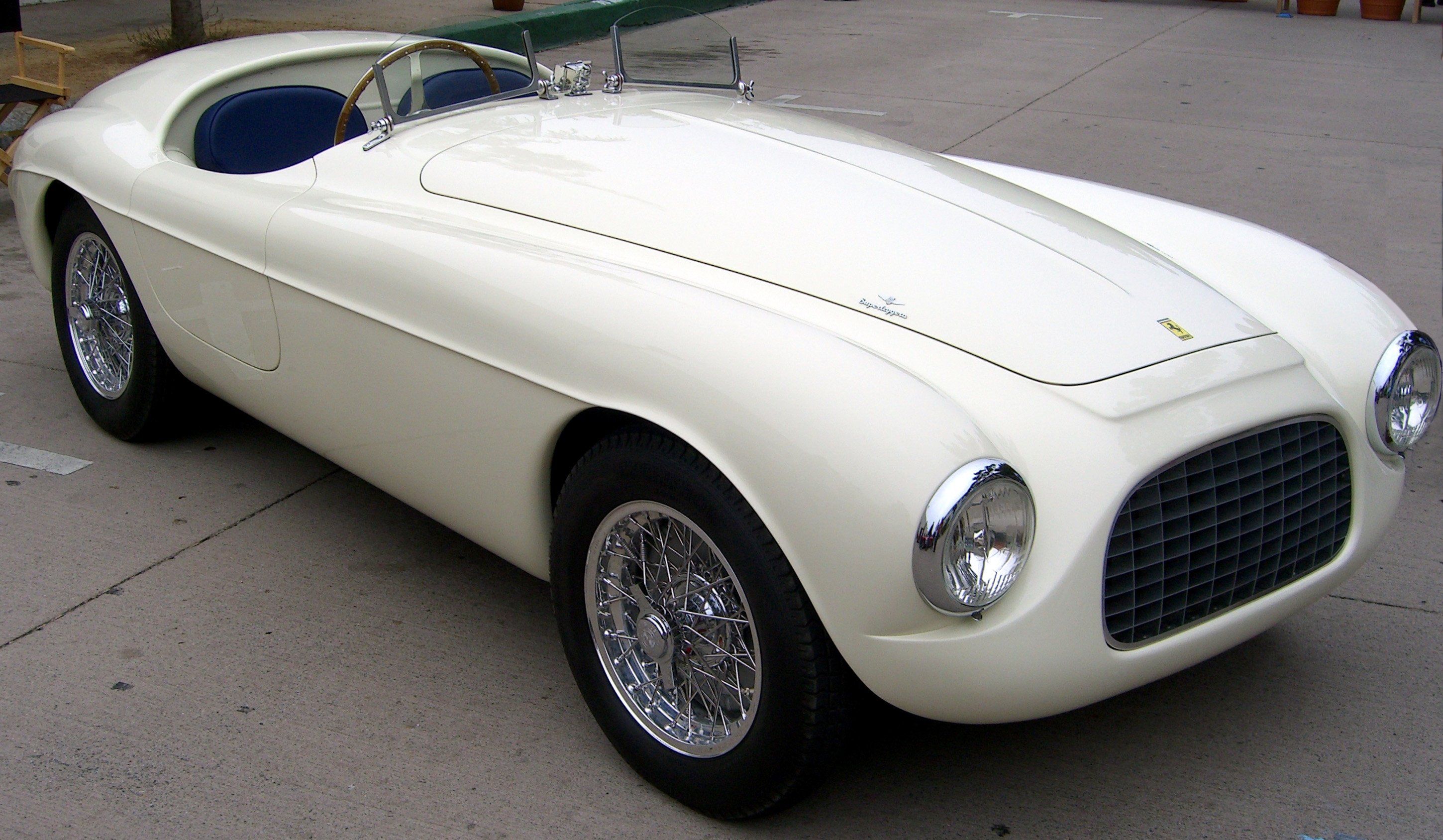 (Most likely to rev up your heart cars ever?)
I like our charming little town of Naples. Charming and small as only two streets some up most of the action. But oh can our little town flex its social and entertaining muscle and make a lot of fun for everyone in the Florida sunshine.
Yesterday was the Ferrari show on Fifth with an array of some amazing automobiles. I waded into the show with my good friend Joe – fellow Detroiter and car lover – and just let my eyes pop at one car after another.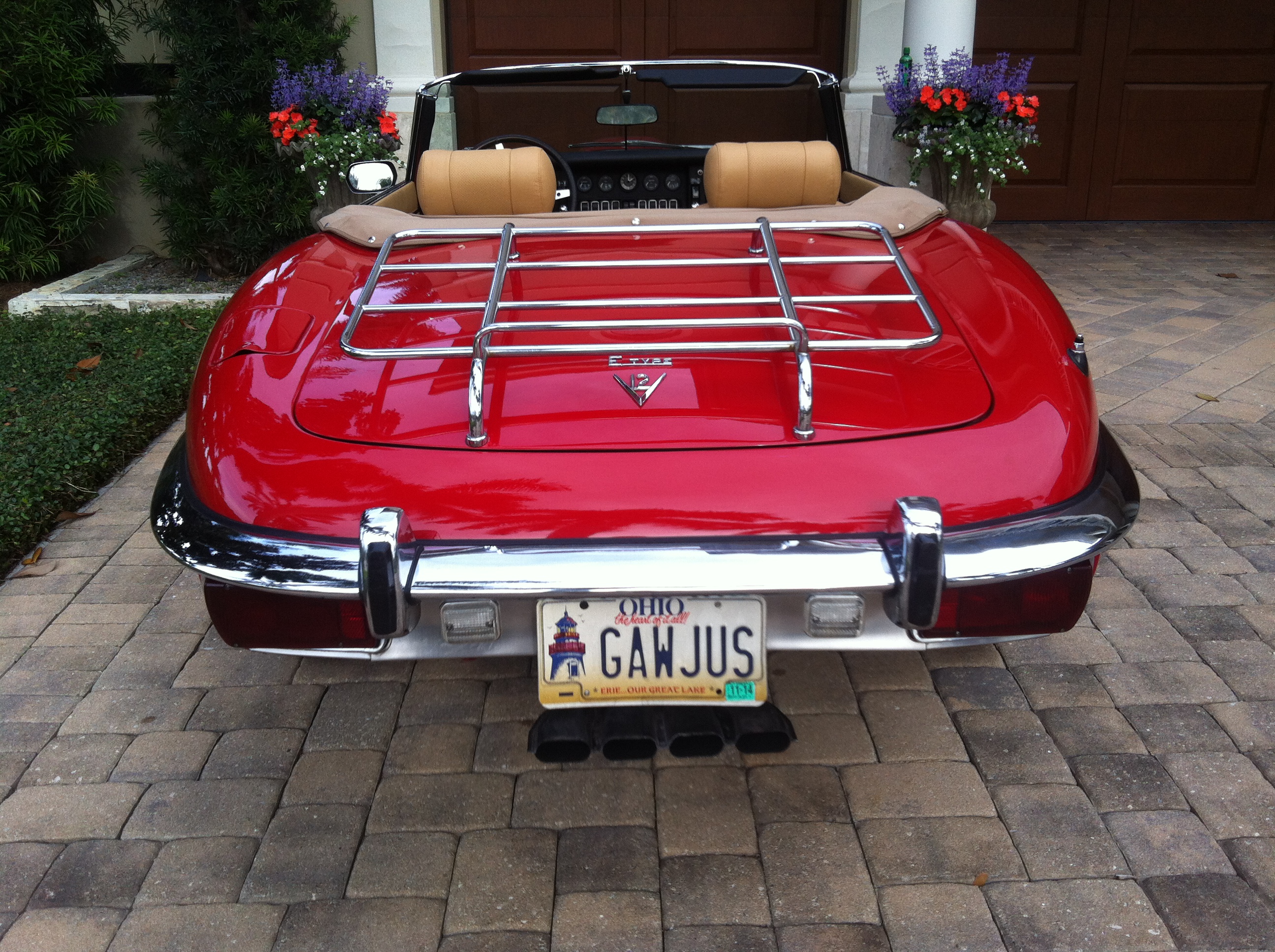 (Enzo Ferrari called the Jag E-Type the most beautiful car he ever saw)
If you know our geography just about every parking space from 3rd street to 9th street on 5th avenue south was taken up with some breathtaking machines. Ferraris for sure, but also the british invasion with the Healeys, Jags, and Triumphs and Detorit was heard from with muscle cars like that beautiful GTO or all those super sport models and don't forget that big finned cadillac which sent my Detroit heart a racing.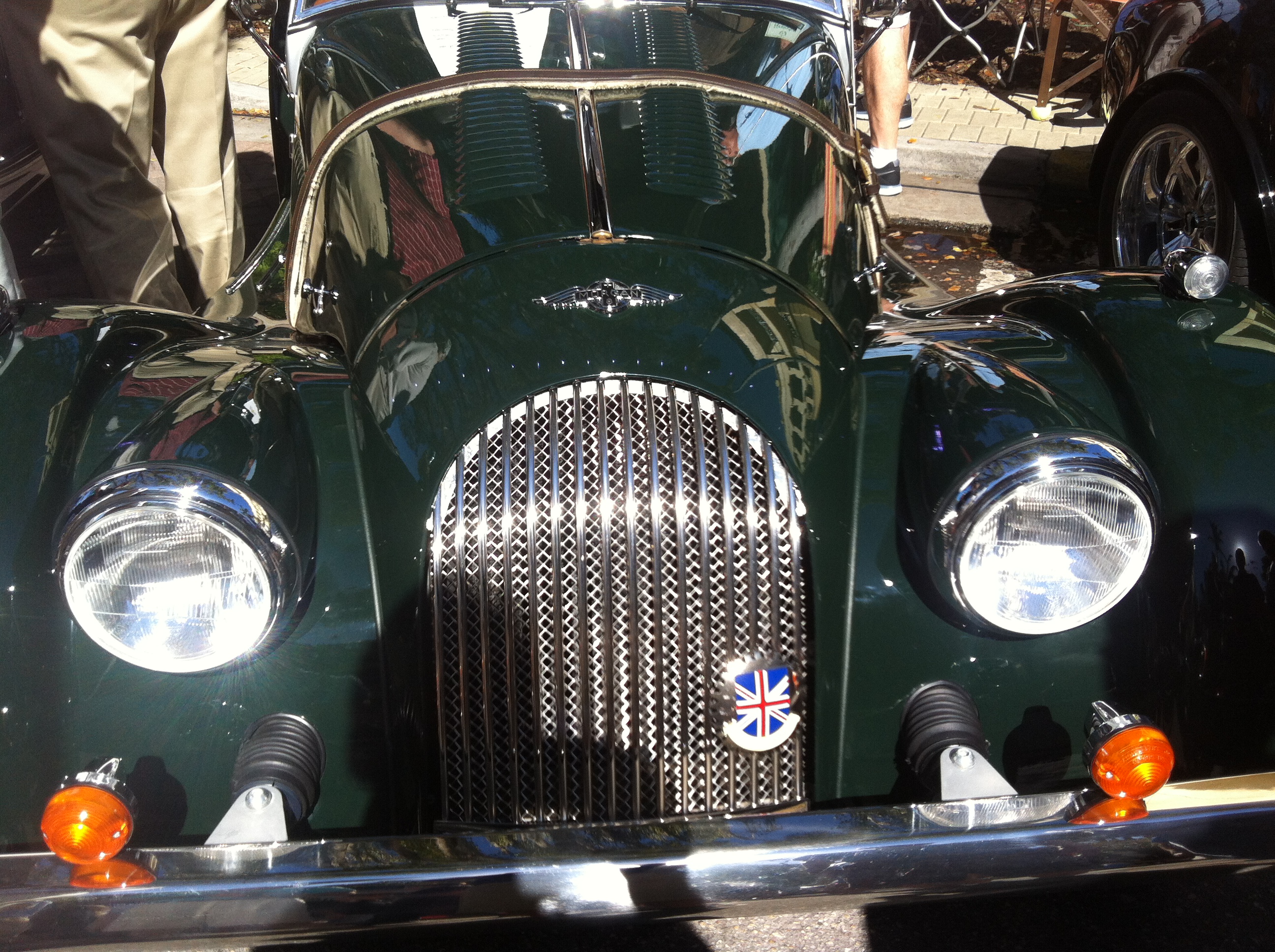 (The British Invasion was in full swing in the Florida Sunshine)
The real story however may be the people. The commitment of these car owners is really something. There is a flipper or two but mainly there is a love affair going on between these people and their cars. They went to great lengths to rescue and restore these machine. Picture book after picture book of painstaking and skilled work just for the chance to roll on down the road in their dreams.
One owner told me how he bought his corvette with his father just before he had to go to Vietnam. When he returned he bought his father share and still has the car today. Original, mint and part of the family. That folks is a one owner 1966 corvette and I can almost guarantee he is never going to sell that car.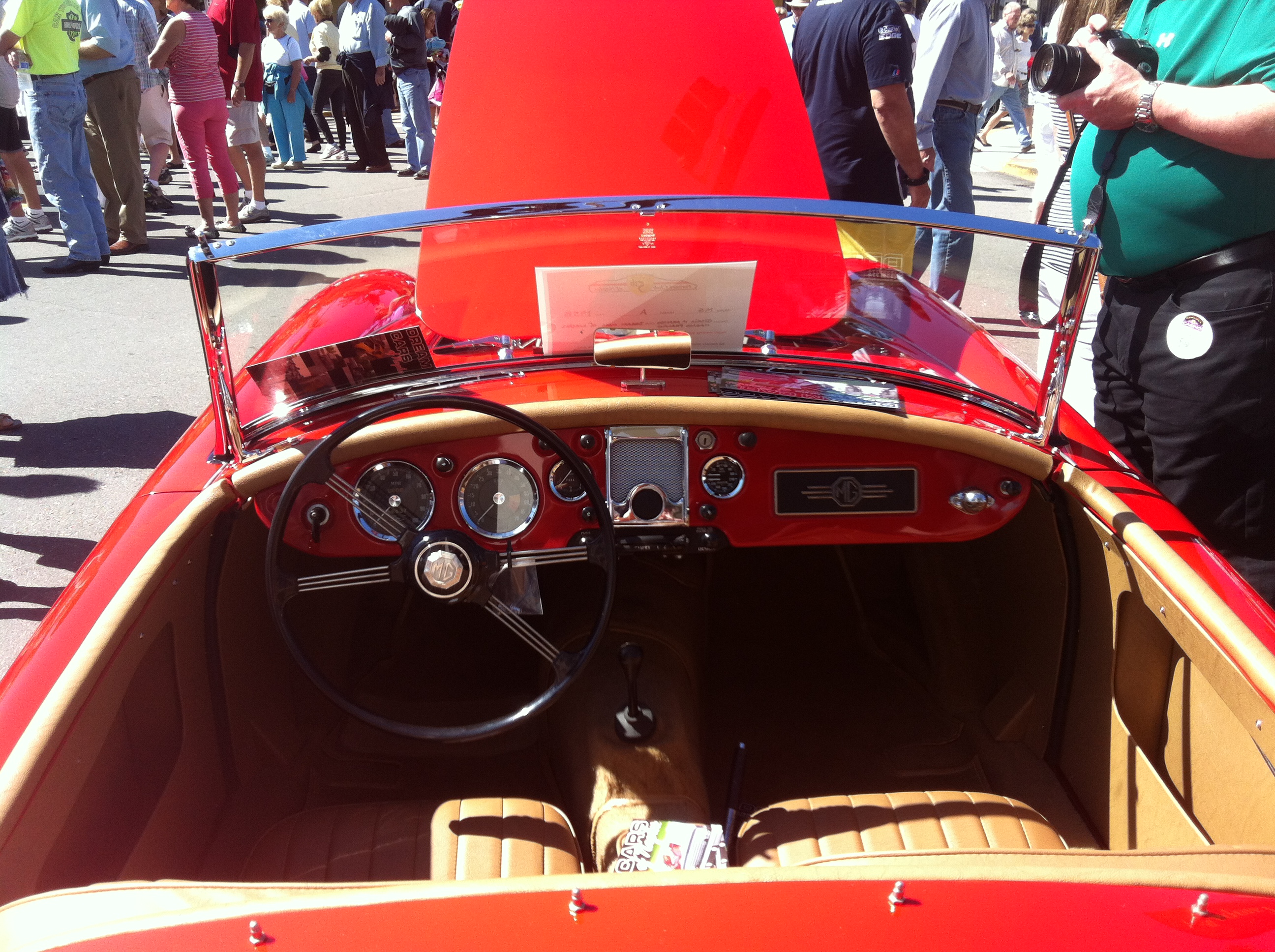 (My buddy Carlos rolled out his newly restored wheels)
Then there is my friend Carlos and his wife with their beautifully restored MG. The car was hard to see because there were so many people jammed in around the car but my iPhone let me get a couple of pictures of it. Who doesn't remember these cute little bugs buzzing around car rally's or just running off hell bent into the country side with one happy driver and perhaps a terrified passenger? Well done my friend that is some car.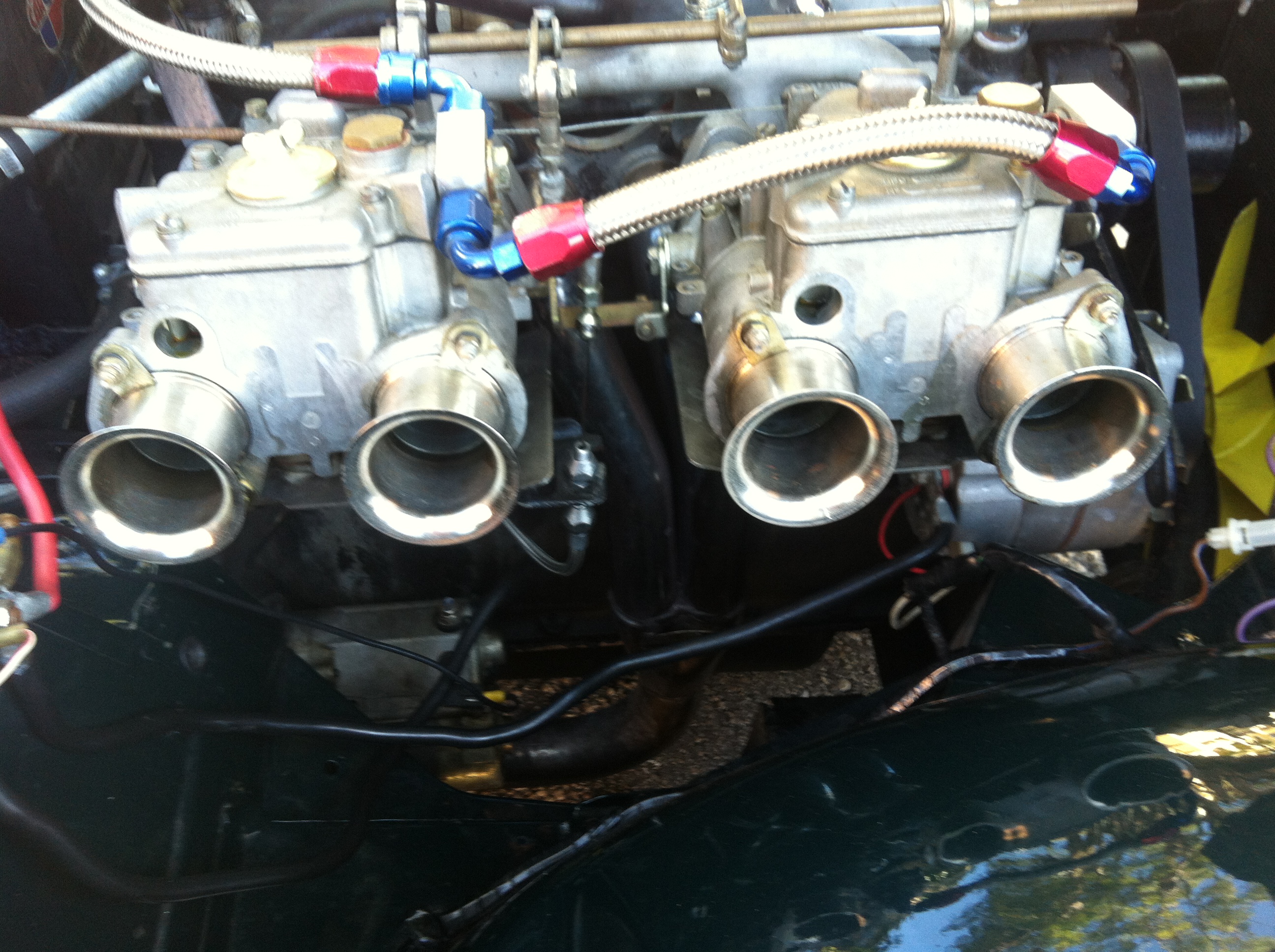 (Car engines like to breath the Florida air too)
I must say hats off to the city fathers. With so much development in recent years north and east there were some questions about Old Naples ranging from decreasing commercial rents to generally slower night life. After some very hard work spanning a few years Fifth Avenue is jumping almost every weekend with some event these days. Forget parking because you cannot find it. The Naples News estimated 30,000 people visiting a six block section of one street. Come by bike or park close and walk in. Our little hamlet on Gulf is jumping.
I put all of these images on Pinterest if you would like to have a look at
http://www.pinterest.com/NaplesBAddress/naples-florida-automobiles/
If you would you like to know more about Naples, Florida or things to do while living or visiting here just give us a call at 239.595.3921. Or if you like download a copy of our free eBook Understanding Naples Real Estate https://www.naplesbestaddresses.com/offer/
Hope to meet and talk with you soon,
Mark Goebel PA & Nan Goebel PA
Co-Founders Naples Best Addresses Team
Coldwell Banker
Mark Goebel, PA and Nan Goebel, PA
REALTOR Coldwell Banker 5th Avenue South
Mobile: 239.595.3921 239.595.3920
NaplesBestAddresses.com
Facebook: NaplesBestAddresses
Youtube http://www.youtube.com/user/naplesbestaddresses?feature=results_main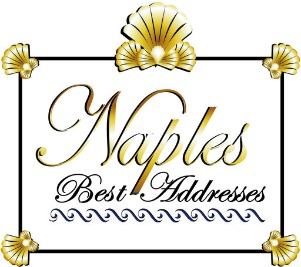 ————————————————————————
No legal, investment, or tax advice is being given in this Blog. Consult with legal, financial and tax professionals before acting on any real estate transaction. Actual real estate price and sales results are subject to market forces and are not completely predictable. The writings of this Blog are intended for the sole use of our clients.
We are pleased to announce a portion of our real estate earnings go to support the The Naples Botanical Garden, Habitat for Humanity Collier County, The Race For The Cure Citrus Ride, The Seacrest Country Day School and The Naples Winter Wine Festival.
Some of the data relating to Naples homes for sale and Naples real estate for sale on the NaplesBestAddresses.com website comes in part from the Broker reciprocity program of M.L.S. of Naples, Inc. The properties displayed here may not be all the properties available through the MLS reciprocity Program. This information is deemed reliable but is not guaranteed. Buyers and sellers are responsible for verifying all information about their purchase prior to closing.
Mark Goebel, PA is a REALTOR with Coldwell Banker on 5th avenue in Naples, Florida with 35+ years of visiting and living in Naples. After 25 years at Accenture, Mark retired as a managing director and spends his time helping non profits and building a Naples real estate team with his wife Nan. Talk to Mark and Nan about life in Naples and why they chose this place to live full-time over all others and enjoy Naples real estate.
Contact us to learn more about Naples real estate trends, the florida rental market, Naples design ideas like coastal contemporary and transitional designs or just get a feel for the place like Naples Florida population trends.