Posted on Friday, November 09, 2018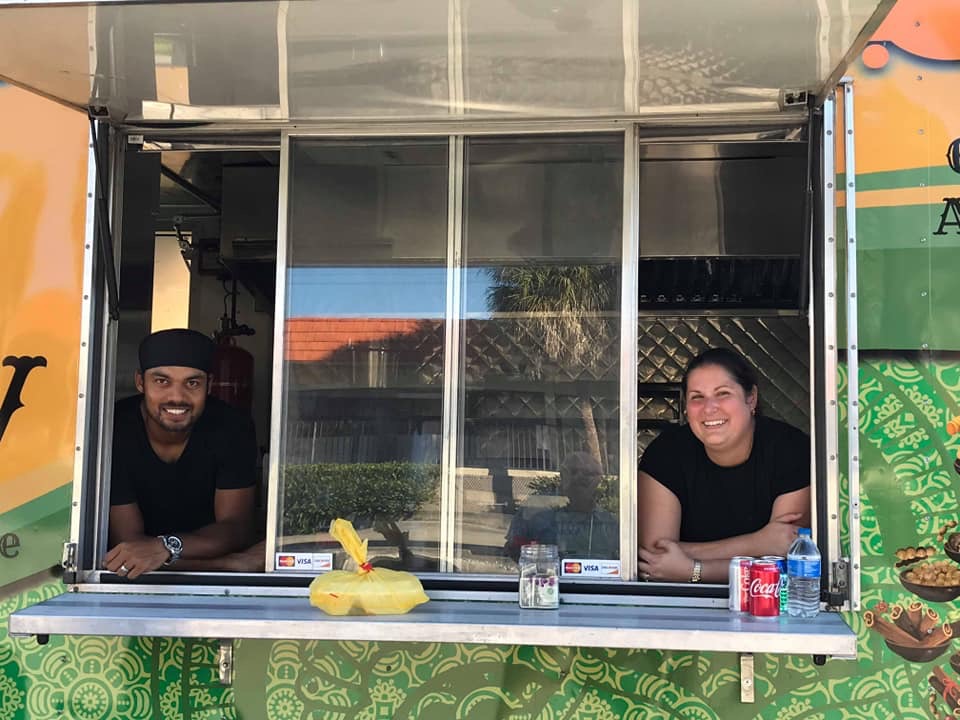 Food trucks are rising in popularity all over the country and we have seen this in Naples, Florida as well. Rebecca Maddox's much anticipated Celebration Park is due to open later this month in the Bayshore Arts District. It will have eight permanent spots for food trucks as well as some pop-up vendors, like shaved ice and/or hot dogs, during the weekends. We wanted to learn more about one of the food trucks that will have a permanent spot, I Love Curry.
Digambar "Chef D" Sahu and his wife Meredith own the I Love Curry Food Truck.They found their way to Naples and the Bayshore Arts District via Meredith's parents. Chef D and his wife Meredith met on a cruise ship where he was was a successful executive sous chef in charge of over 45 chefs and 6,000 meals a day! His in-laws planted the idea of starting a food truck in his head and after a successful meeting with Rebecca, Meredith and Chef D moved to Naples to begin their preparations to be a part of Celebration Park.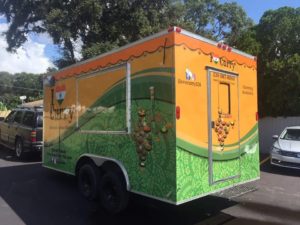 Chef D has combined his cruise ship experience with three years of training in a five star hotel in Mumbai and a love for his own mother's cooking into a wonderful menu full of deep flavors. His menu currently includes spicy samosas, chicken tikka masala, butter chicken, chicken tikka wrap, and a mango lassi dessert to cleanse the palate. When Celebration Park opens, he will also include more coconut flavors, vegan and vegetarian options, and a lamb vindaloo. He puts a lot of work into his flavors. His basic sauce takes six hours of preparation and includes spices that he roasts and grinds himself, "I want to deliver an authentic taste and introduce the guests to new flavors … it's all about the blend of spices with fresh ingredients like garlic, tomatoes, and ginger."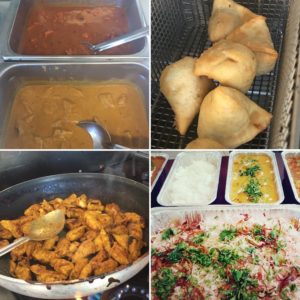 The Bayshore Arts District is an exciting and happening area of Naples, and Chef D agrees that it's a great place to be. Not only does he work in the area, but he lives in the area and loves to play pickle ball (Bayshore is the Pickleball capital of the world). He says, "I really love this neighborhood … it's a great center, you can ride your bike to downtown and the beach … and everything is convenient from this location. I have heard about what bayshore used to be but that is NOT what it is anymore."
We are certainly looking forward to the opening of Celebration Park and for everyone to try I Love Curry. We will keep you posted on the Living in the Bayshore Arts District Facebook page about the opening.
Follow on Facebook: @ilovecurry124
Website: https://www.ilovecurry124.com/
Like this story? Join the thousands of others who read our free monthly newsletter.