Posted on Thursday, January 10, 2019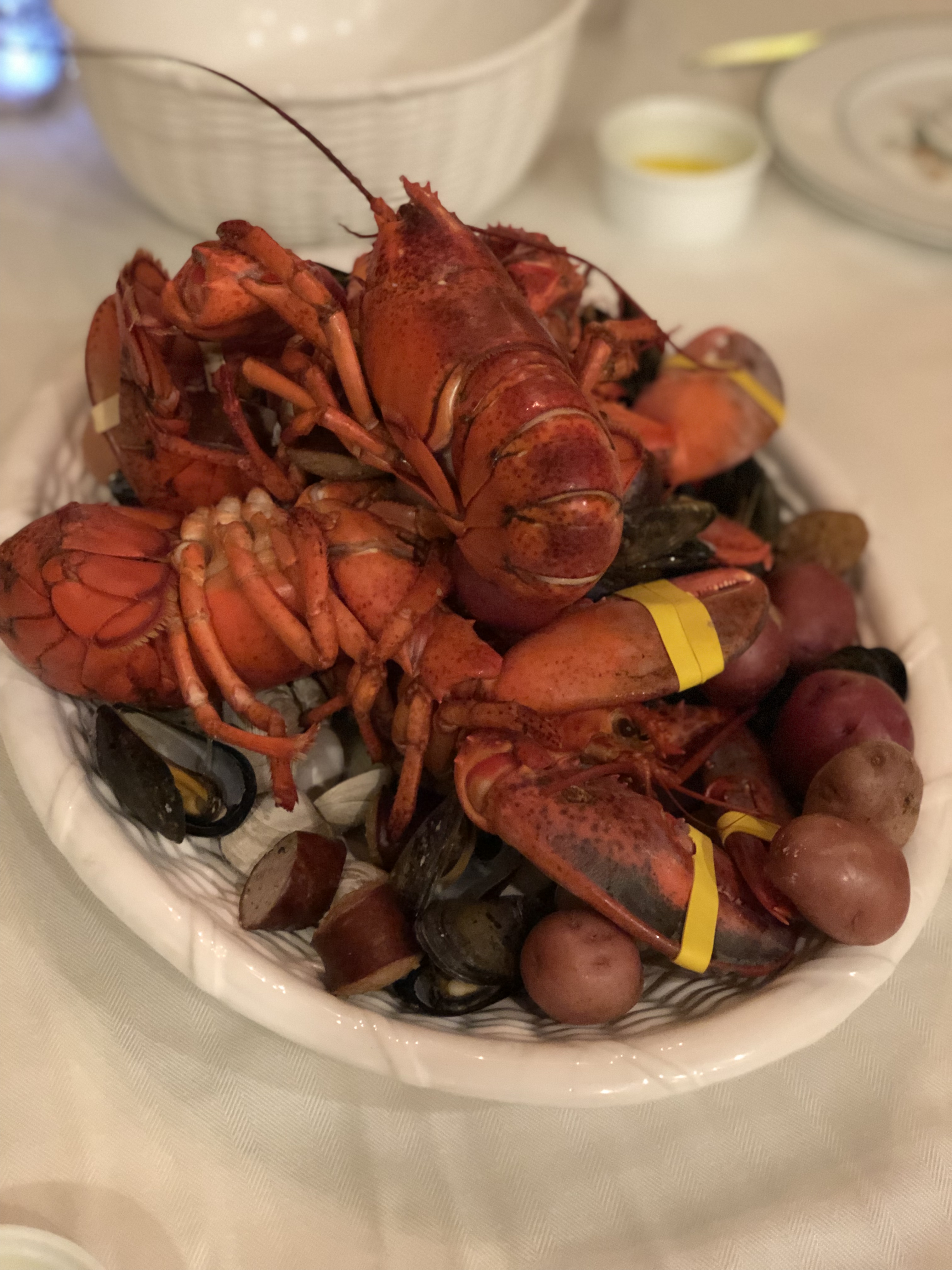 We love talking to out-of-towners and renters in Naples and answering questions that they have about our town. Many questions have the common theme of food and if the question isn't about a favorite restaurant, it's about the grocery stores. So, what grocery stores do we have in town? Where do we shop? What are some of our recommendations? We wrote it all down for you.
While Naples has a Whole Foods, Trader Joe's, Aldi, Sam's Club and Costco in town, they are not unique to Naples or Florida and so, while we also love these stores, we won't go in to detail about them in this post.
Food & Thought – It doesn't get any healthier than Food & Thought. They are 100% organic. They have a great café and a nice courtyard with outdoor seating. The lunch special is always good as are the lentils, salads, and sandwiches. It is located on the NE corner of 41 and Golden Gate Pkwy.
Our Recommendation: The beet and goat cheese salad (Update: Just named as a Seriously Great Salad in Naples). In the summer, the watermelon salad.
Fresh Market – Fresh Market stocks many organic and locally grown items. They have a good selection of premade food. We think they have the best grocery store sushi around. There are two Naples locations – 4129 Tamiami Trail N. and 12628 Tamiami Trail East.
Our Recommendation: The sushi burrito.
Lucky's Market – Lucky's has a good selection of organic produce, a nice deli and meat counter, fantastic cheese selection, many products available in bulk, and good weekly specials. Lucky's also has a bar in the store so you'll see many people strolling with their cup of beer while they shop. We like going to Lucky's for their pizza and live music. Yes! Live music at a grocery store! They have some seating set up in the front of the store where you can munch on your food while you listen. The East Trail location is at 3815 Tamiami Trail E. Lucky's has 2 more locations coming to Naples in 2019.
Our Recommendations: Smoked in-house bacon found at the meat counter. 2 slices of pizza and a beer for $6.
Oakes Farms – Oakes is all about "Seed to Table." They grow many of the vegetables that you will see in their stores. They have a good selection of premade food, and excellent meat and seafood counters. This is where we order our Christmas Lobsters.
Oakes currently has one location at 2205 Davis Blvd but they have been working on a much larger store that will be in addition to their current store. The new store will be in North Naples on the NE corner of Livingston and Immokalee roads. We're very excited for this store to open as it has plans to have a food court, wine and smoothie bars, and a children's play area along with the groceries. While this was scheduled to open in November 2018, the construction is behind schedule and is now slated for 2019.
Our Recommendation: The seafood dips and homemade guacamole.
Publix – Publix is a Florida staple. I consider them to be the most comprehensive grocer in town, meaning you can get everything you need in one shopping trip and they have the most amount of brand name products and options. They also have 15 locations in Naples, so they are ALMOST on every corner. Check their weekly ad for their BOGO (buy one get one free) deals. They have friendly service and will push your cart out to your car and help you load your groceries. Their "pub sub" has a cult following, so step up to the deli counter to order your sandwich so you can see what all the fuss is about. Insider tip: Order your sandwich (or any deli order) through the app. It's always waiting for you and you don't have to wait in the deli line.
Our Recommendation: The Boar's Head Italian sub.
Wynn's – A Naples staple since 1938, Wynn's is one of the fancier grocery stores in town. It has one location close to downtown at 141 9th Street North. They have great wine, and nice fish and meat counters. This is the closest grocery store to downtown and has some great options to grab and go if you want to head toward the beach with your lunch. Their premade sandwiches and salads are expensive but worth it. Delicious!
Our Recommendation: The tuna wrap and the chicken salads.
Did we miss your favorite store? What recommendations do you have at these stores? Let us know!
Looking to buy or rent in Naples, Florida? Please reach out. Call or text David at 239-285-2038.
Like this story? Join the thousands of others who read our free monthly newsletter.