Posted on Saturday, September 20, 2014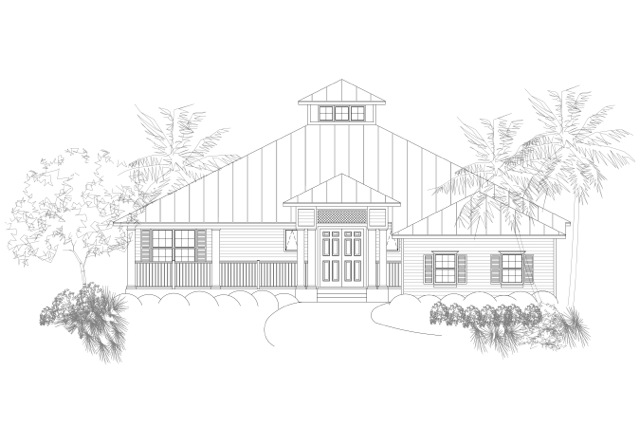 Here we go. Yesterday we received the work clearance word from the City of Naples, Florida and Gary our builder got on the horn to our foundation and cement friends. Our on-water Key West home is ready to rise from the ground.
Next week Tuesday, September 23 the diggers will start to make the footers for our new home. Come our to 1520 Curlew, Naples, Fl is you would like to see the beginnings of our work. Readers of our blog will know inventories are very low in Naples these days; just over four months in the all Naples data (Matrix). Our Naples Best Addresses team decided to put shovels in the ground and start building a home at 1520 Curlew we think buyers will like.
We formed 1520 Curlew LLC to bring a new home to the tight supply Naples real estate market and we plan to update you from time to time on our progress. 1520 Curlew is in Golden Shores on the north end of Royal Harbor. The new home will be on the water with great boat opportunities and walking distance to the Naples Bay Resort. Our hope is to have this place up for open houses in December but we thought it would be fun to show you our progress step by step for those who might want to build their own spec house or who just have a general liking for real estate.
Here is a first look at our ideas for this home.
*
New Construction. Newly constructed homes are in big demand right now. Developments like the Isles of Colliers Preserve, Treviso Bay, Twin Eagles and Fiddlers Creek all have found our clients buying homes. There are however very few new homes on the water close to Naples and we thought our buyers might like this one. It is estimated the supply of new homes is one to two months with very few on Naples Bay.
*
On Naples Bay. Many people come here for the Gulf of Mexico and enjoyment on the water. 1520 Curlew is on a canal just 100 yards from Naples Bay so no bridges or obstructions to the Bay our out the Gulf. Our neighbor has a forty foot + boat at his dock so you can put a decent size boat right in your back yard. Head to on water restaurants, a day at the beach or longer runs to Key West and the Bahamas – all from your own backyard.
*
Key West Architectural Style. Our buyers and the market (and us) like the Key West architectural style. A pleasant entrance, just a few feet in the front door and the place opens up with straight through views of your canal and a wide open floor plan. Pleasing colors, a relaxed feel and pleasant feeling of home.
*
Big Bedrooms. We designed four good size bathrooms and full baths so you and your guests will feel lots of room and comfort. Your guests will enjoy their own bathrooms and their own private space across the great room from the master.
*
Master Bedroom. We know this is a key feature for our buyers and we designed a big master bedroom with a walk out to the spa and views of the canal. The master suite runs nearly the length of the east side of the home. Two big closets for plenty of storage and a nice two sink master bath design. From our last writing we tweaked the master design a bit to make a more dramatic end-of-hall focal point and reorient the bath.
*
Outdoor Living. A wonderful outdoor space surrounded by the master and a guest bedroom with an outdoor fireplace, outdoor grill and the pool all with a southern exposure to keep you warm even in January evenings.
*
Walking Distance to Naples Bay Resort. Many of our buyers like to walk to things keeping with that Key West or island living lifestyle. Since the home is on the north end of the Royal Harbor area you have a very short walk to the Naples Bay Resort full of amenities, restaurants, spa, water adventures, land excursions and affordable membership opportunities. See the resort at
http://www.naplesbayresort.com/deals/land-excursions-packages?gclid=CjkKEQjwh7ucBRD9yY_fyZe398gBEiQAAoy4JFj0rp9rhLprXzL7k_-309FP7GmCHjW_X0bunksNAzrw_wcB.
*
We will keep you posted as we build 1520 Curlew writing to our blog and posting images and videos on Youtube as we go. If you would like to know more about our project just give us a call at 239.595.3921 or 3920 and we would be happy to talk about our home.
Give us a call at 239.595.3921 and let us help you sell your place or look for a new home – we would be very pleased to work with you. Remember some of our readers are enjoying our eBook "Understanding Naples Real Estate" – go to – https://www.naplesbestaddresses.com/offer/ – for your copy.
*
We hope to meet and talk with you soon,
Mark Goebel PA, Nan Goebel PA and David Goebel, PA
Co-Founders of the Naples Best Addresses team
Coldwell Banker

REALTORS at Coldwell Banker 5th Avenue South
Mobile: 239.595.3920 (Nan) 239.595.3920 (Mark) 239.285.2038 (David)
NaplesBestAddresses.com
Facebook: NaplesBestAddresses
Youtube http://www.youtube.com/user/naplesbestaddresses?feature=results_main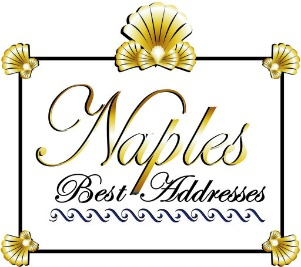 ————————————————————————
No legal, investment, or tax advice is being given in this Blog. Consult with legal, financial and tax professionals before acting on any real estate transaction. Actual real estate price and sales results are subject to market forces and are not completely predictable. The writings of this Blog are intended for the sole use of our clients.
We are pleased to announce a portion of our real estate earnings go to support the The Naples Botanical Garden, Habitat for Humanity Collier County, The Race For The Cure Citrus Ride, The Seacrest Country Day School and The Naples Winter Wine Festival.
Some of the data relating to Naples homes for sale and Naples real estate for sale on the NaplesBestAddresses.com website comes in part from the Broker reciprocity program of M.L.S. of Naples, Inc. The properties displayed here may not be all the properties available through the MLS reciprocity Program. This information is deemed reliable but is not guaranteed. Buyers and sellers are responsible for verifying all information about their purchase prior to closing.
Mark Goebel, PA is a REALTOR with Coldwell Banker on 5th avenue in Naples, Florida with 35+ years of visiting and living in Naples. After 25 years at Accenture, Mark retired as a managing director and spends his time helping non profits and building a Naples real estate team with his wife Nan. Talk to Mark and Nan about life in Naples and why they chose this place to live full-time over all others and enjoy Naples real estate.
Contact us to learn more about Naples real estate trends, the florida rental market, Naples design ideas like coastal contemporary and transitional designs or just get a feel for the place like Naples Florida population trends.