Posted on Sunday, November 03, 2013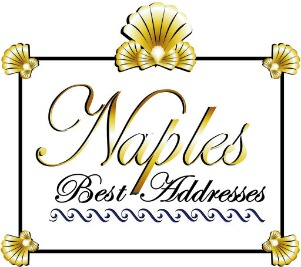 Naples Best Addresses
October 31, 2013 Newsletter
How do you spend Halloween in Naples? Dining on 5th Ave, watching everyone parade by with their decorated puppies? Or trick or treating without your winter coat on? Lots of options! We are still seeing temperatures in the 80's as we gladly say good bye to hurricane season.
Season starts with a bang here, instant activities, whatever your interests are. Sports, arts, volunteering, chilling at the beach, your days can be as full or as lazy as you wish. Mark is headed out ocean fishing tomorrow and Nan is working on her tennis game.
What do you need to know right about the Naples market?
Naples area housing market's third quarter 2013 Southwest Florida MLS statistics continue to see an upward climb:
a 22 percent increase in overall sales from 1,882 units in the third quarter of 2012 to 2,290 units in the third quarter of 2013;
a 24 percent increase in overall median home prices, from $190,000 in the third quarter of 2012 to $235,000 in the current reported third quarter; and
a 20 percent decrease in overall inventory from 6,195 units in the third quarter 2012 to 4,964 units in the third quarter 2013.
Just this weekend we saw very strong walk in traffic and two of our most important open houses. People are looking and sellers are welcoming a strengthening market.
New Construction
Last week we most of the significant local builders spoke to us about their projects and products. There is a LOT of new construction in our area. We have very low inventories, and builders are rushing to fill the gap. We just drove by the new sales center for Isles at Colliers Preserve and think they should open up for business in mid November.
There are many good new construction options in all price ranges in a variety of different communities. We are seeing one of the best new construction markets in years and expect this to last through the season – probably longer.
We recommend an new tracking tool dedicated solely to new construction activity. Go to http://www.naplesnews.com/news/breaking_ground/ for the latest news in new construction here in Naples and …you do not have to buy the weekly paper! Although we like the Naples News.
Quantitative Easing and Mortgage Rates
As the government continues its support and the market continues to thrive, mortgage rates are remaining stable. We expect these rates to remain stable for the next few weeks – some industry pundits are forecast longer stability periods but who knows.
The government shut down did temporarily impact real estate according to a report from the IRS is needed for a mortgage, and the IRS was shut. But seems like they are getting caught up, and we expect them to remain stable for the near future.
So let us know how you are doing and how we might help you this year in Naples. All the best to each of you and we hope to see you soon.
Please let us know if you would like to talk about the Naples, Florida market or if you would like help buying or selling your home. Stop by online at NaplesBestAddresses.com to contact us, search properties, view local events, check out our references or just read our blog regarding Naples Florida real estate and lifestyles.
————————————————————————
No legal, investment, or tax advice is being given in this Blog. Consult with legal, financial and tax professionals before acting on any real estate transaction. Actual real estate price and sales results are subject to market forces and are not completely predictable. The writings of this Blog are intended for the sole use of our clients.
Some of the data relating to Naples homes for sale and Naples real estate for sale on the NaplesBestAddresses.com website comes in part from the Broker reciprocity program of M.L.S. of Naples, Inc. The properties displayed here may not be all the properties available through the MLS reciprocity Program. This information is deemed reliable but is not guaranteed. Buyers and sellers are responsible for verifying all information about their purchase prior to closing.
Mark Goebel, PA is a REALTOR with Coldwell Banker on 5th avenue in Naples, Florida with 35+ years of visiting and living in Naples. After 25 years at Accenture, Mark retired as a managing director and spends his time helping non profits and building a Naples real estate team with his wife Nan. Talk to Mark and Nan about life in Naples and why they chose this place to live full-time over all others and enjoy Naples real estate.
Coldwell Banker
Mark Goebel, PA
REALTOR Coldwell Banker 5th Avenue South
Mobile: 239.595.3921
NaplesBestAddresses.com
Facebook: NaplesBestAddresses
Youtube http://www.youtube.com/user/naplesbestaddresses?feature=results_main