Posted on Tuesday, March 11, 2014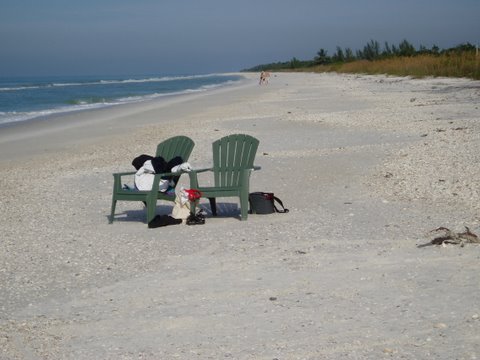 (Keewaydin Island On A Winter's Day: Naples Best Addresses All rights reserved)
Yesterday I was at the car wash on the east trail talking with one of my favorite local business owners as he was remarking about the heart of his business – weather and tourist season. A clear day in season and the car wash hums. A rainy day or a summer day and things get quiet. Well in real estate and restaurants and hotels high season provides a tremendous boost. Buyers are here in volume and they are buying, buying, buying. Let's look at what this might mean for buyers and sellers of Naples real estate.
In the months of March through July in each of the past four years real estate sales peaked within that year. In some years sales volume reached 50% higher March through July than in the summer months (source: Southwest Florida MLS). With sales volume increases bunched in short period supplies may get short and prices may rise as markets heat up. In some areas, say west of US 41 in general or in the lower and higher priced ends of the market buying can really heat up.
Well so what? This seasonality thing is commonly known around here. What does this mean for buyer and sellers?
First off don't throw out the summer business so fast. Summer sales are improving are improving around here. With an increase in European Vacations (not the movie but one of my favorites!) as well as more year-rounders the summer season is pretty steady. Last summer our Naples Best Addresses team enjoyed a solid performance for our clients.
But while in the peak part of the year Seller's might take a hard look at these trends. For example, if you are selling a property right now and you have no repeat showings or offers in the last four weeks you might think about lowering your price or improving your condition as season wanes. Peak sales periods may be ending as tourists head home and price adjustments are worth a thought. As a Seller there is nothing wrong with holding the course if you are willing to carry that property to next season. Who knows? You may sell it in the summer but your odds decrease. You should also seriously consider any offer you receive in late season.
Now for the buyers. Buyers are an interesting lot in the Spring and a real wild card in the market. A buyer may have be a multi-year renter ready to finally buy at the end of the rental season. A buyer be a renter who when having trouble finding a rental for next year decides to buy. A buyer may be a property developer looking to catch a worried seller at season end in a lower than normal offer. then there are all the normal buyers – people moving down, full-timers changing locations, etc. Lots going on.
The first piece of advice … buyers should buy when they find the place of their dreams. Timing can be dangerous. You do not want to miss a great place. The next piece of advice is these next few months may see some swing from selling power to buying power as volumes decline. Buyers may more easily look a seller in the eye with more normal offers as season draws to a close.
One last thought about season. Believe it or not summers here are my favorite time of the year. In my past life living up north I would join the majority in saying how terrible those Florida summers must be. Now I just smile. Our temperatures reach 92 degrees most days, our humidity is up and many an afternoon sees a rain shower. But temperature do not reach the high 90's or 100 as they do in Chicago and best of all, there are fewer people here – beaches, restaurants and road ways all t yourself. Nice.
If you would you like to know more about Naples, Florida lifestyles, our festivals and some great things to do here just give us a call at 239.595.3921. If you want to rent or sell or buy here one day you might download a copy of our eBook Understanding Naples Real Estate https://www.naplesbestaddresses.com/offer/
Hope to meet and talk with you soon,
Mark Goebel PA & Nan Goebel PA
Co-Founders Naples Best Addresses Team
Coldwell Banker
Mark Goebel, PA and Nan Goebel, PA
REALTOR Coldwell Banker 5th Avenue South
Mobile: 239.595.3921 239.595.3920
NaplesBestAddresses.com
Facebook: NaplesBestAddresses
Youtube http://www.youtube.com/user/naplesbestaddresses?feature=results_main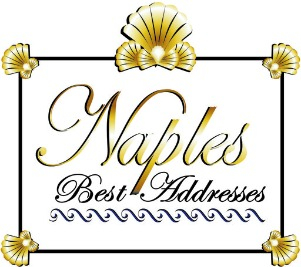 ————————————————————————
No legal, investment, or tax advice is being given in this Blog. Consult with legal, financial and tax professionals before acting on any real estate transaction. Actual real estate price and sales results are subject to market forces and are not completely predictable. The writings of this Blog are intended for the sole use of our clients.
We are pleased to announce a portion of our real estate earnings go to support the The Naples Botanical Garden, Habitat for Humanity Collier County, The Race For The Cure Citrus Ride, The Seacrest Country Day School and The Naples Winter Wine Festival.
Some of the data relating to Naples homes for sale and Naples real estate for sale on the NaplesBestAddresses.com website comes in part from the Broker reciprocity program of M.L.S. of Naples, Inc. The properties displayed here may not be all the properties available through the MLS reciprocity Program. This information is deemed reliable but is not guaranteed. Buyers and sellers are responsible for verifying all information about their purchase prior to closing.
Mark Goebel, PA is a REALTOR with Coldwell Banker on 5th avenue in Naples, Florida with 35+ years of visiting and living in Naples. After 25 years at Accenture, Mark retired as a managing director and spends his time helping non profits and building a Naples real estate team with his wife Nan. Talk to Mark and Nan about life in Naples and why they chose this place to live full-time over all others and enjoy Naples real estate.
Contact us to learn more about Naples real estate trends, the florida rental market, Naples design ideas like coastal contemporary and transitional designs or just get a feel for the place like Naples Florida population trends.