Posted on Saturday, June 24, 2017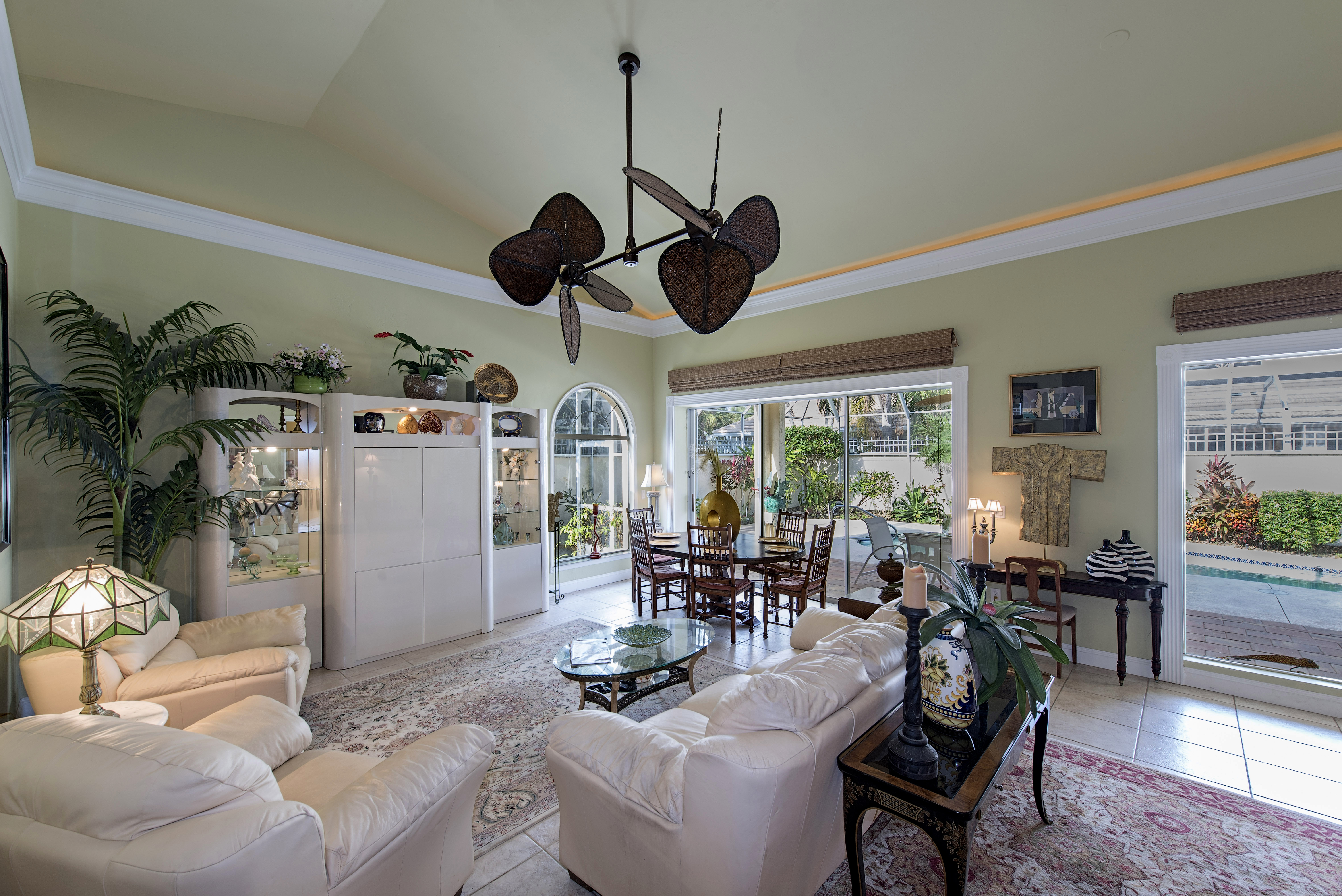 What a finish to season. We saw one the biggest jumps in sales volume in May, in fact NABOR reported "Overall closed sales of homes in May shined brighter than any other month previously reported in 2017, with an impressive 23 percent increase to 1,027 closed sales in May 2017 from 838 closed sales in May 2016". This is a wildly good jump in transaction volume and future predicted sales.
These great results may be all you need to know but you might keep reading. The overall market is one of the best we have seen in a while, but readers of our blog know you really need to get inside the numbers. Let's take a look.
One year ago the median Naples property sold for $325,326. This month we are at $330,000 for a slight 1%+ year over year increase. Increasing prices, even small steps, are great news. Let's not forget our recent history. So the volumes are popping but the prices are barely improving. What's going on?
At the heart of property price behavior in any real estate market is supply and demand. The Naples market inventory tightened to 5.65+ months due to the whopping increase in volumes. This improves over our last report of 7+ months. If supply and demand holds true we should see further price increases as sellers take over with less to chose from. Expect some price increases and some volume decreases – in our view. So this is all good for the market.
This time last year supplies were 5.92 months – almost identical to today. So all other things being equal we should see a similar summer market to 2016. There may be important differences though. For example, the Fed raised rates this past week and we may see some mortgage rate increases and some buying headwinds. We will see.
Let's look at price reductions. Here is a big "ah hah" moment for our readers. Sellers are taking 12% price reductions before they sell their homes. Some hard work going on here. Volumes are great but average prices are stalled – stalled in part because the sellers have to take some big discounts to move those homes and condos. Makes sense.
Another interesting area to look at – The Luxury Market. You mathematicians will understand a price pull back in the Luxury Market is going to have a disproportionate impact on the entire market average. Another way to put it … if the luxury market catches the sniffles the general averages look like a full blown cold.
What is meant by this? Well Naples luxury properties (defined as properties listed above $2,000,000) last year commanded a median sales price of $3,465,000. This month they go for less – $2,900,000 – for a 16% price drop. Please pay attention. Market forces are at work. Last report we saw inventories at 16 months and predicted a price pull back. We saw the pull back, what did inventories do? Well they dropped 10+ months. Perfect, at these inventory levels we should see some price support. Supply and demand basics. Are we in a luxury market tailspin? Nope. We do not think so. Let's keep watching but supply corrected beautifully and we should be on a more stable price footing.
Despite the challenging luxury market, we are pleased to report Coldwell Banker captured the largest market share of luxury property sales in the State of Florida for the year ending 2016. Going from strength to strength Coldwell Banker is rolling our its new Global Luxury Brand and I am here to tell you it is very impressive. Luxury home sellers AND buyers will enjoy the new offerings. Please contact us at 239.55.3921 to see how we do it.
Another data point to watch – property selling speed. Now it takes 59 days to sell a Naples property (on average) compared to 59 days last month. No change. Last year at this time it took 44 days. So once again, volumes are good but we are working harder for those sales in terms of price reductions and selling speeds. Buyers are buying but they sure are taking their time making up their minds!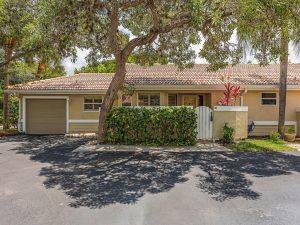 Readers will remember condo prices fell a full year before single family home prices in the Great Recession so condos may be a "canary in the mine" indicator to foretell future trends. So what happened this month? It looks OK to us. Average condo prices rose and inventories tightened – same as last month. Just what we like to see see.
We all know real estate is local, so what is happening in different neighborhoods? Let's take a look. Oh good, more data!
Olde Naples – We have a wonderful lot for sale at the corner of Gordon Drive and 13th Avenue south. Are you kidding me? Someone is going to build their forever home on this one. One of the best locations available is Collier County. Please take a look.
Who doesn't like Olde Naples? The "urbans" love to walk everywhere – beach, shops, restaurants with no car or even scooter. But … is real estate selling at these prices? Absolutely. Inventories dropped again to 6.53 – very supportive of price increases in the next few months – but it is a little too early too tell how the luxury market will perform.
Pelican Bay – We sold another one here recently and found this neighborhood to have one of the strongest seasons in some time. Inventories tightened again to below five months and although buyers will be challenged with scarcity we expect prices to rise here.
Windstar On Naples Bay – "A one of kind community with a yacht club, a golf course and a private shuttle to Keewaydin Island – all on Naples Bay"
You really need to walk though the heritage center in the club house and see the story. Nancy Lopez, The Shark, Larry Bird and many notables added a lot to this club over the years. This lifestyle is having a favorable impact on the neighborhood. Bids are now out for a new development with performing arts right across the street, the Naples Botanical Garden pulled in over 200,000 visits this past year AND Rebecca at 360 Market is hitting it out of the park with new dining and on water experiences.
So how is inventory? Just over three months – about as hot as it gets. 19 homes are on the market and 24 have sold in the last 120 days If homes are not selling here they are either priced too high or need a condition update or both. Inventories do not get much tighter than this. And do not forget, when you buy here you get Tom Fazzio's first Florida golf course and a yacht club all on Naples Bay!
Crayton Road – "The charm of this near north side neighborhood away from the maddening crowd is truly wonderful"
Volumes popped here and inventory dropped – much like the big market. The current 6 month inventory is very good news for future prices. Keep your eyes open in this area as the buyers may be looking slightly north of town again for those luxury homes – we will see!
Royal Harbor – "On water living and walkable to town and new development on the way"
The Urbans have spoken. Royal Harbor went from strength to strength and followed last report's positive news with a further drop in inventory to 6 months – mimicking Crayton Cove but with more on-water options. Another interesting trend here … the area holds so much future promise with a walkable culture coupled with new commercial developments in the area. If you are in town you can see the "Trio" development coming out of the ground at US 41 and Davis. On water, single family homes, convenience to 5th avenue, a spa within walking distance and an ever-increasing Naples "downtown" footprint – there is a lot to like in this area.
Port Royal and Aqualane Shores – "one of the finest enclaves anywhere"
Some excellent news for this area – inventories just snuck under the 12 month figure – finally back to an equilibrium point after twelve months of selling. People are buying here – in fact they bought 29 properties in the last 120 days alone. At this inventory level we see the possibility of very stable prices.
Marco Island – "island life and the beach at Tiger Tail offer a remarkable experience"
Hooray for Marco! Inventories improved again to 7 months from 10 months last year and the market is now supportive of some price increases. I was speaking to a Marco Island broker about four hours ago and he too remarked on the pick up in this market – great to see. Houses and condos may be less pricey here compared to Naples and include incredible boating, golf, tennis and beach lifestyles. Check it out with us – there is a lot to love about Marco Island. Our colleagues at Marco Island Coldwell Banker provide excellent service.
What we continue to find interesting on Marco Island is the struggling luxury single family home market – defined as properties above $2,000,000. Many of these properties offer incredible bay views and yet inventories are 14 months+. Although much improved we would like to see this tighten up further. The great news? 43 properties over $2,000,000 sold in the last 120 days. Just what we like to see.
And the story on new construction? The big market dynamic of new construction continues and perhaps we are now overbuilt slightly. It is tough to capture real data from the developers but the scuttlebutt is "we are a little far out over our skis" meaning overbuilt. There are an estimated 18 new communities in Collier County at a variety of price points with some fantastic floor plans. Developers offer some nice incentives to encourage sales. If you are considering new construction right now, this is a good time to be looking.
So our market built momentum right through tourist season and had a wonderful pop in sales in May. Will the international buyers look past the strong dollar and deliver a strong summer real estate season? We will see. Just what we would need to keep the new momentum going!
Please give us a call if you are considering buying or selling in Naples. We would love to talk with you!
Like this story? Join the thousands of others who read our free monthly newsletter by signing up here.