Posted on Monday, October 30, 2017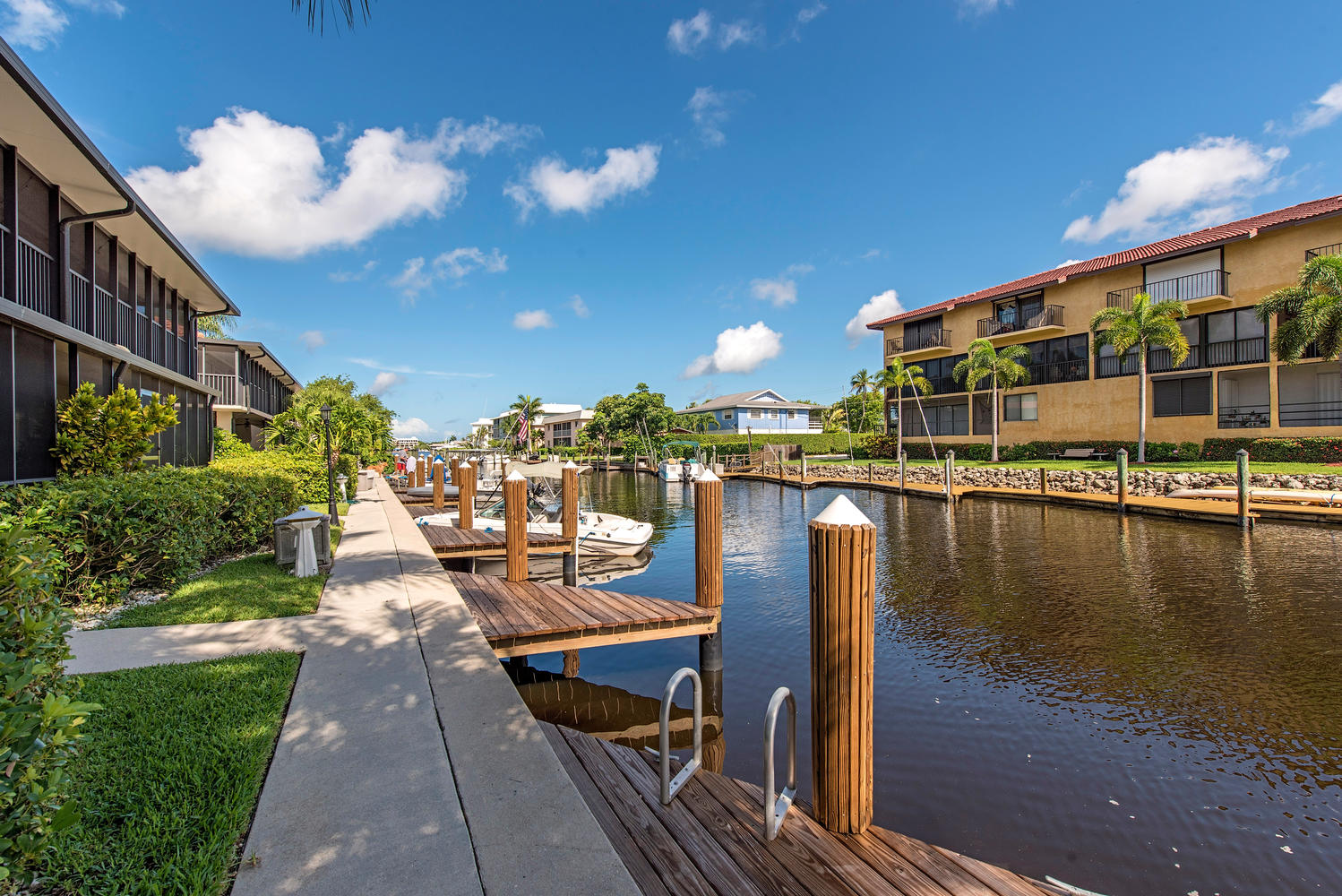 Double digit price increases, 12%+ over last year, are providing a nice result in the Naples real estate market. But there is a big difference across areas and product types – more so than usual. This month's report promises to provide a lot of interesting information to home owners, sellers and potential buyers so stay tuned.
We feel like Hurricane Irma gave us her best shot but real estate continues to go along ok. A lot of the storm debris is picked up with some more to go. Snowbirds returning after the first of the year may not see many storm signs but certainly will hear a lot of stories.
Real estate here is still running strong. Here are a few highlights:
Prices are up over last year
Inventories are below 12 months and supportive of price increases
2,354 homes sold in the last 120 days – very nice
Results vary widely by area and house or condo type
These results may be all you need to know but please keep reading. The overall market is still one of the best we've seen in a while but we need to get into the numbers to show you how things are going.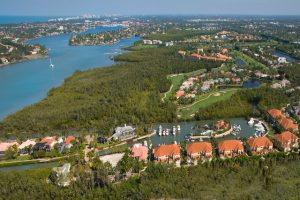 One year ago the median Naples property sold for $375,000. This month we are at $425,000 for a 12%+ year over year increase. There is little difference between single family and condo price trends which we will get to in a minute. Increasing prices in the big market, especially double digit increases, are great news.
At the heart of property price behavior in any real estate market is supply and demand. The Naples market inventory is at 8 months and up slightly from 6.5 months last month. If supply and demand rules hold true we should see further price increases. Anything less than 12 months is tight enough to foster a price increase – in theory.
This time last year supplies were also 8 months – almost identical to today – and the market delivered a 12% price pop. So all other things being equal we should see a market similar to 2016. There may be important differences though – especially the Fed's non-accommodative monetary policy which may push mortgage rates up further and storm impacts. However the recent US quarterly GDP results are very strong. We will see how it all works out.
Let's look at the price reductions required to sell a home – one of our favorite statistics. Sellers are taking 10% price reductions before they sell their homes. This result is more "normal" and down considerably from the 15%-20% reductions in months past. This tell us sellers are starting to do a better job pricing their homes at the outset AND buyers are becoming more aggressive when they see what they want.
As reported last month the Luxury Market continues to struggle. Prices fell again this month to below $3,000,000 and inventories are running at 22 months. It is our estimation luxury home prices will continue to fall in the next couple of months (Please note, luxury properties are defined in this blog as properties listed above $2,000,000).

Despite the challenging luxury market, we are pleased to report Coldwell Banker captured the largest market share of luxury property sales in the State of Florida for the year ending 2016. Going from strength to strength Coldwell Banker is rolling out its new Global Luxury Brand and I am here to tell you it is very impressive. Luxury home sellers AND buyers will enjoy the new offerings. Please contact us at 239.55.3921 to see how we do it.

Now here is another big "ah ha" this month … Single Family homes are up 12% year over year and condo prices are also up 12% year over year – finally some balance in the market again. When the single family buyers keep up the condo buyers you know more and more people are deciding to live here full time or at least make a bigger commitment – a great sign for the future.
Another data point to watch – property selling speed. Now it takes 67 days to sell a Naples property (on average) compared to 63 days last month. With 5-10+ days of storm related power outages we can easily trace 4 days of lost selling speed to Hurricane Irma but let's keep an eye on this one. We want to get back to the days of 40 selling days or less. Buyers are buying but they sure are taking their time making up their minds!
Readers will remember condo prices fell a full year before single family home prices in the Great Recession so condos may be a "canary in the mine" indicator to foretell future trends. So what happened this month? It looks very good to us. Average condo prices are up 12% and inventories are still good. Just what we like to see. The canary is singing a happy song.
We all know real estate is local, so what is happening in different neighborhoods? Let's take a look. Oh good, more data!
Olde Naples – Who doesn't like Olde Naples? For the first time in a while inventories are above 12 months in Olde Naples and we expect prices to move sideways. Inventories are slightly elevated over last year at this time so we need to see some buyers show up or prices will back up slightly – we will see. It is hard to beat a short walk to the beach, great retail shops and yummy restaurants all in the Florida sunshine.
Pelican Bay – Still the hot spot in town with inventories of only 6.9 and much tighter inventories than last year's 10+ month figure. This area has real price appreciation potential although buyers will be challenged with scarcity. We expect prices to rise here.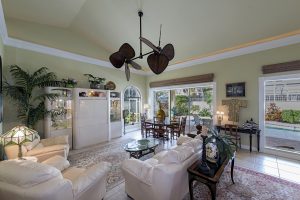 Windstar On Naples Bay – "A one of kind community with a yacht club, a golf course and a private shuttle to Keewaydin Island – all on Naples Bay"
Another notable Irma survivor is Windstar on Naples Bay. An 18 hole golf course and 365 residences all on Naples Bay – and in the path of Irma's eye wall. Sure trees are down, lanai screens are beat up and the landscaping took a hit but for the most part the structures are ok … biggest storm we have ever seen and the structures are ok. Wow – that is truly something. So how is inventory? A little soft at this point. At 20 months there is likely downward pressure on future prices. As an example over the last 120 days only three properties have sold – two in Regatta Landing, the newest construction, and one in Windjammer. Sellers better make sure they have price and condition right AND they have the right marketing plan. Call us at 239.595.3921 to talk about this one!
Crayton Road – "The charm of this near north side neighborhood away from the maddening crowd is truly wonderful". Inventories have softened to 12 months so we expect prices to move sideways in the near term. Keep your eyes open in this area as the buyers may be looking slightly north of town again for those luxury homes – we will see! What a fantastic lifestyle option offered by Crayton Cove.
Royal Harbor – "On water living and walkable to town and new development on the way." Royal Harbor inventory is at 14 months and up considerably from last month so expect prices to move sideways for a while in this neighborhood as well. The area holds so much future promise with a walkable culture coupled with new commercial developments in the area. If you are in Naples these days you can see the "Trio" development coming out of the ground at US 41 and Davis. On water, single family homes, convenience to 5th avenue, a spa within walking distance and an ever-increasing Naples "downtown" footprint – there is a lot to like in this area.
Port Royal and Aqualane Shores – "One of the finest enclaves anywhere." Unfortunately inventories are just too high here to support price increases but if you want a wonderful home in a great community this is a one of a kind place. Inventories are now at 21 months supply and up over last month's figure of 20 month's supply and up from 17 months two months ago … you get the idea, growing inventory. We need to see price drops or more buyers or both to get this market moving again.
Marco Island – "Island life and the beach at Tiger Tail offer a remarkable experience." Inventories are at 13 months so expect stable prices in the short term. A fantastic achievement given Irma's wrath. Hooray for Marco! Houses and condos may be less pricey here compared to Naples and the lifestyle includes incredible boating, golf, tennis and beach time. Check it out with us – there is a lot to love about Marco Island. Our colleagues at Marco Island Coldwell Banker provide excellent service.
What we continue to find interesting on Marco Island is the struggling luxury single family home market – defined as properties above $2,000,000. In a surprising development, inventories of beautiful homes have reached 6 years – far too high for current prices. We are very likely to see price adjustments here. Similar to Port Royal, we need price drops or more buyers are both to get the Marco Luxury market moving.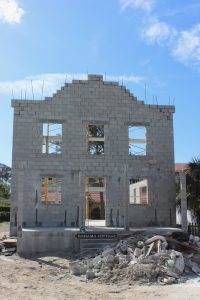 And the story on new construction? The big market dynamic of new construction continues and perhaps we are now overbuilt slightly. It is tough to capture real data from the developers but the scuttlebutt is "we are a little far out over our skis" meaning overbuilt. There are an estimated 18 new communities in Collier County at a variety of price points with some fantastic floor plans. Developers offer some nice incentives to encourage sales. If you are considering new construction right now, this is a good time to be looking.
So our market is coming though Hurricane Irma just fine. The months ahead will tell the tale but sunny weather and millions of boomers moving to Florida may continue to drive the markets up. We will see.
Please give us a call if you are considering buying or selling in Naples. We would love to talk with you!
Like this story? Join the thousands of others who read our free monthly newsletter or click here for your free copy of our eBook "Understanding Naples Real Estate."