Posted on Tuesday, November 27, 2018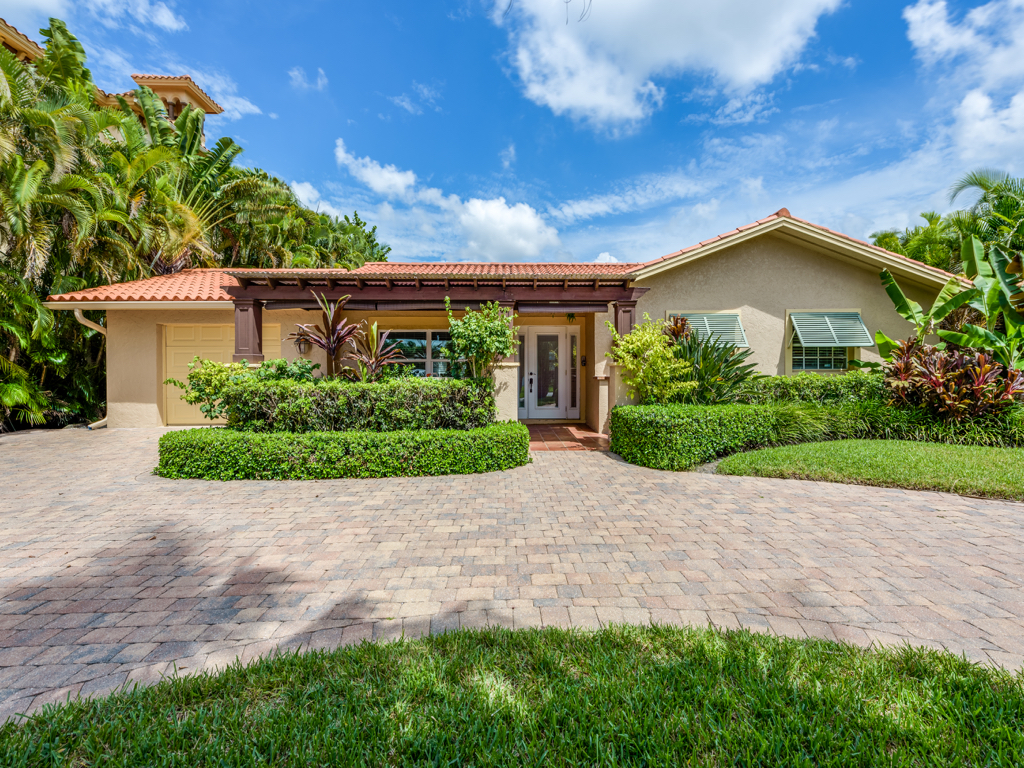 If there is one thing to take away from the Naples real estate market it is this; more people are back for season and more homes are on the market. Even the tourist trade is up as more hotel rooms are booked for November and December than last year.
Let's take a look at the highlights:
The average Naples single family home sale was $678,897, down slightly

2,635 properties sold in the last 120 days – up from last year

Pending sales are now stable at 1,066 after slowing in the off season

Days on market is up sharply to 94 days as more homes enter the market

Luxury is slowing again

Here is a great informational graphic where you can see inventory building, pending sales up as the season accelerates, and other key stats.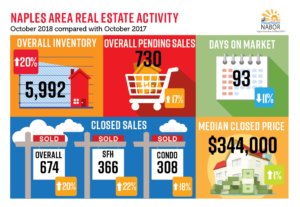 Our readers know all real estate is local so let's look at some specific Naples areas. Remember as a "rule of thumb" inventories may be indicative of future prices – below 12 months prices rise, above 12 months prices drop or so the theory goes. Here are the inventory levels and the month over month trend.
Olde Naples 21.56+ expect downward price pressure
Pelican Bay 9.58- expect support for price increases
Windstar On Naples Bay 22.40- expect downward price pressure
Crayton Road 12.50+ expect price stability
Royal Harbor 15.43+ expect downward price pressure
Port Royal and Aqualane Shores 18.59- expect downward price pressure
Marco Island 12.21+ expect price stability
What is the point in all this inventory stuff? Inventories differ widely by neighborhood and so should prices in the short term. Buyers and Sellers should do their homework and price AND market accordingly!
Please give us a call if you are considering buying, selling or renting – or just to provide more facts. We would love to listen to you and help.