Posted on Wednesday, September 27, 2017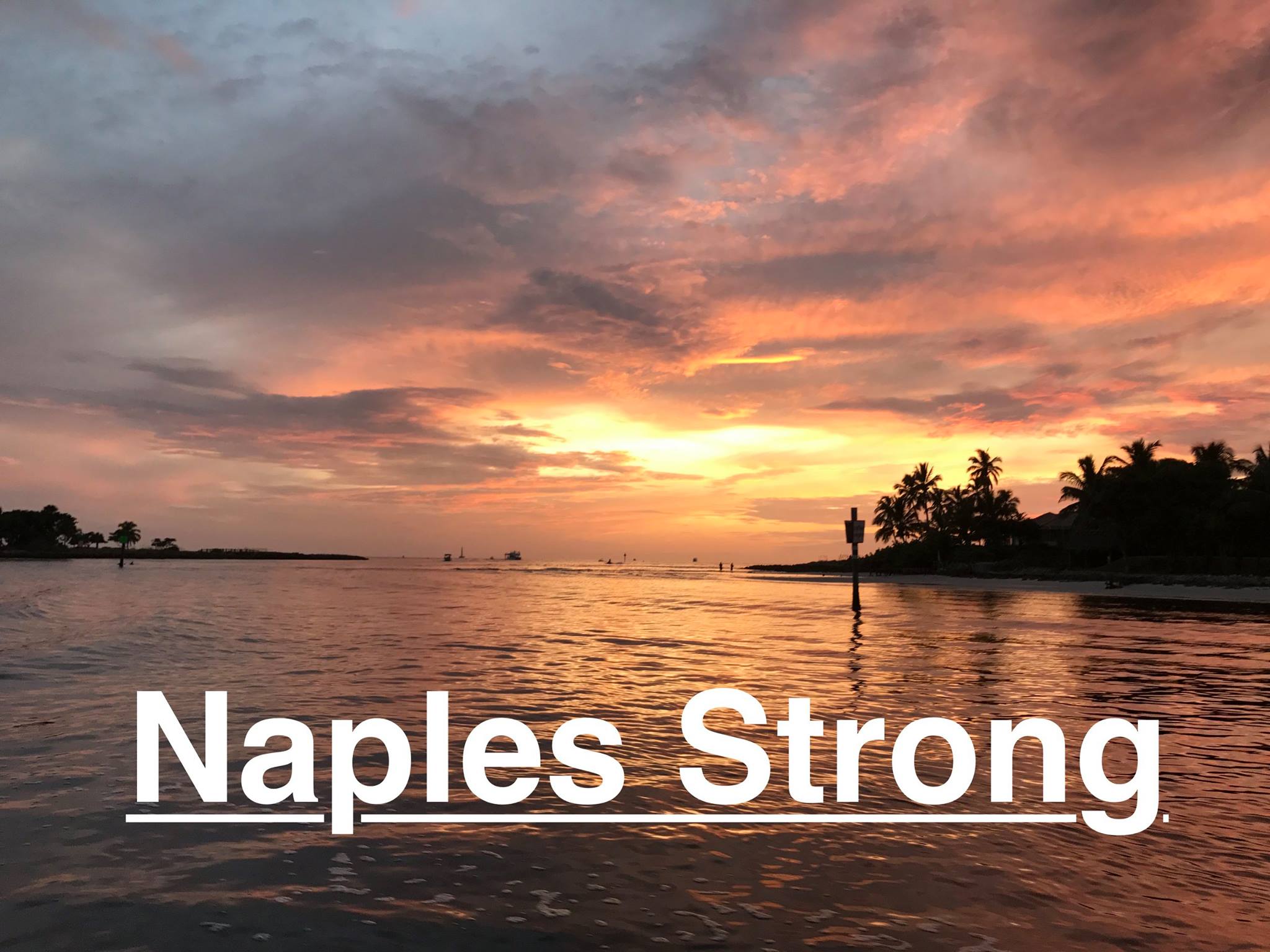 What a storm! 140 mph winds over Naples, a flood surge, fresh water flooding and a few fish blown out of the water into fields, windows and parking lots. The stuff the media thrives on. The stuff so many national viewers love to watch. But what is the real estate story?
Real estate here is still running strong. Here are a few highlights:
Prices are up over last year
The market is moving along – yesterday 16 homes came on the market and 16 other homes sold
110 homes sold in the last 30 days
Inventories are 6+ months and tighter than this time last year
There is slightly more support for price increases now than last year
This is a great time to buy or sell a home in Naples, Florida.
We need to see what the next few months bring but at this point we see no appreciable slow down in the Naples real estate market – in fact we see support for rising prices.
These results may be all you need to know but please keep reading. The overall market is still one of the best we have seen in a while and we need to get into the numbers to show you how things are going.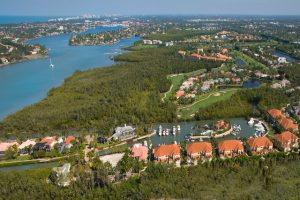 One year ago the median Naples property sold for $309,000. This month we are at $315,000 for a 2%+ year over year increase. There is a HUGE difference between single family and condo price trends which we will get to in a minute, but increasing prices in the big market, even small steps, are great news. So the inventories are tight and prices are up slightly – we need some volumes (like tourist season) to drive up prices.
At the heart of property price behavior in any real estate market is supply and demand. The Naples market inventory is at 6.56 months and up slightly from last month. If supply and demand rules hold true we should see further price increases.
This time last year supplies were 7.07 months – almost identical to today. So all other things being equal we should see a similar summer market to 2016. There may be important differences though – especially the Fed's non-accommodative monetary policy which may push mortgage rates up further. We will see.
Let's look at price reductions. Here is a big "ah hah" moment for our readers. Sellers are taking 16% price reductions before they sell their homes. Some hard work going on here. Folks, price your homes right to start with and avoid long selling delays – and holding costs!
Another interesting area to look at – The Luxury Market. Naples luxury properties (defined as properties listed above $2,000,000) sold for $3,650,000 – fairly flat over recent months. Not bad, but inventories are building again. This month luxury inventories are at 18 months supply, just last month they were at 12 months supply and the month before that at 10 months supply. Luxury is slowing down again.
Despite the challenging luxury market, we are pleased to report Coldwell Banker captured the largest market share of luxury property sales in the State of Florida for the year ending 2016. Going from strength to strength Coldwell Banker is rolling out its new Global Luxury Brand and I am here to tell you it is very impressive. Luxury home sellers AND buyers will enjoy the new offerings. Please contact us at 239.55.3921 to see how we do it.
Now here is a big ah ha this month … Single Family homes are up 29% year over year and condo prices are relative flat. But why? We think more people are living here year-round either as full time retirees or young families joining our growing list of business. Whatever the reason single family homes less than $1,000,000 is one of the hottest areas of the market right now.
Another data point to watch – property selling speed. Now it takes 63 days to sell a Naples property (on average) compared to 72 days last month. Better, but let's watch the "Irma" affect as we lost ten days to the storm and more days with clean up. We will see what selling speeds do. At least we were improving before Irma. Buyers are buying but they sure are taking their time making up their minds!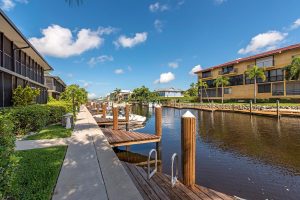 Readers will remember condo prices fell a full year before single family home prices in the Great Recession so condos may be a "canary in the mine" indicator to foretell future trends. So what happened this month? It looks OK to us. Average condo prices dropped slightly but inventories are still tight and supportive of price increases. Just what we like to see.
We all know real estate is local, so what is happening in different neighborhoods? Let's take a look. Oh good, more data!
Olde Naples – Who doesn't like Olde Naples? Featured for 24 hours+ on the weather channel it took the best Irma had to offer and has emerged ok. What a great testament to modern building codes. Walk to the beach, retail shops and restaurants. Inventories are at 9+ months and supportive of price increases.
Pelican Bay – one of the strongest real estate markets in some time. Inventories are very tight at 5+ months and although buyers will be challenged with scarcity we expect prices to rise here.
Windstar On Naples Bay – "A one of kind community with a yacht club, a golf course and a private shuttle to Keewaydin Island – all on Naples Bay"
Another notable Irma survivor is Windstar on Naples Bay. An 18 hole golf course and 365 residences all on Naples Bay – and in the path of Irma's eye wall. Sure trees are down, lanai screens are beat up and the landscaping took a hit but for the most part the structures are ok. Biggest storm we have ever seen and the structures are ok. Wow – that is truly something.
So how is inventory? Just over nine months and supportive of further price increases. 16 homes are on the market and 7 have sold in the last 120 days. And do not forget, when you buy here you get Tom Fazzio's first Florida golf course and a yacht club all on Naples Bay!
Crayton Road – "The charm of this near north side neighborhood away from the maddening crowd is truly wonderful"
The current 6 month inventory is very good news for future prices. Keep your eyes open in this area as the buyers may be looking slightly north of town again for those luxury homes – we will see!
Royal Harbor – "On water living and walkable to town and new development on the way"
Royal Harbor inventory is at 7 months – very supportive of price increases and remember the area holds so much future promise with a walkable culture coupled with new commercial developments in the area. If you are in town you can see the "Trio" development coming out of the ground at US 41 and Davis. On water, single family homes, convenience to 5th avenue, a spa within walking distance and an ever-increasing Naples "downtown" footprint – there is a lot to like in this area.
Port Royal and Aqualane Shores – "one of the finest enclaves anywhere"
Unfortunately inventories are just too high here to support price increases but if you want a wonderful home in a great community this is a one of a kind place. Inventories are now at 20 months supply and up over last month's figure of 17 month's supply and up from 16 months two months ago … you get the idea, growing inventory. We need to see price drops or more buyers or both to get this market moving again.
Marco Island – "island life and the beach at Tiger Tail offer a remarkable experience"
Inventories are at 11 months so expect stable prices here in the short term. Houses and condos may be less pricey here compared to Naples and include incredible boating, golf, tennis and beach lifestyles. Check it out with us – there is a lot to love about Marco Island. Our colleagues at Marco Island Coldwell Banker provide excellent service.
What we continue to find interesting on Marco Island is the struggling luxury single family home market – defined as properties above $2,000,000. Many of these properties offer incredible bay views and yet inventories are 28 months+. Similar to Port Royal we need price drops or more buyers are both to get the Marco Luxury market moving.
And the story on new construction? The big market dynamic of new construction continues and perhaps we are now overbuilt slightly. It is tough to capture real data from the developers but the scuttlebutt is "we are a little far out over our skis" meaning overbuilt. There are an estimated 18 new communities in Collier County at a variety of price points with some fantastic floor plans. Developers offer some nice incentives to encourage sales. If you are considering new construction right now, this is a good time to be looking.
So our market is coming though Hurricane Irma just fine. The months ahead will tell the tale but sunny weather and millions of boomers moving to Florida may continue to drive the markets up. We will see.
Please give us a call if you are considering buying or selling in Naples. We would love to talk with you!
Like this story? Join the thousands of others who read our free monthly newsletter or click here for your free copy of our eBook "Understanding Naples Real Estate."