Posted on Wednesday, February 27, 2019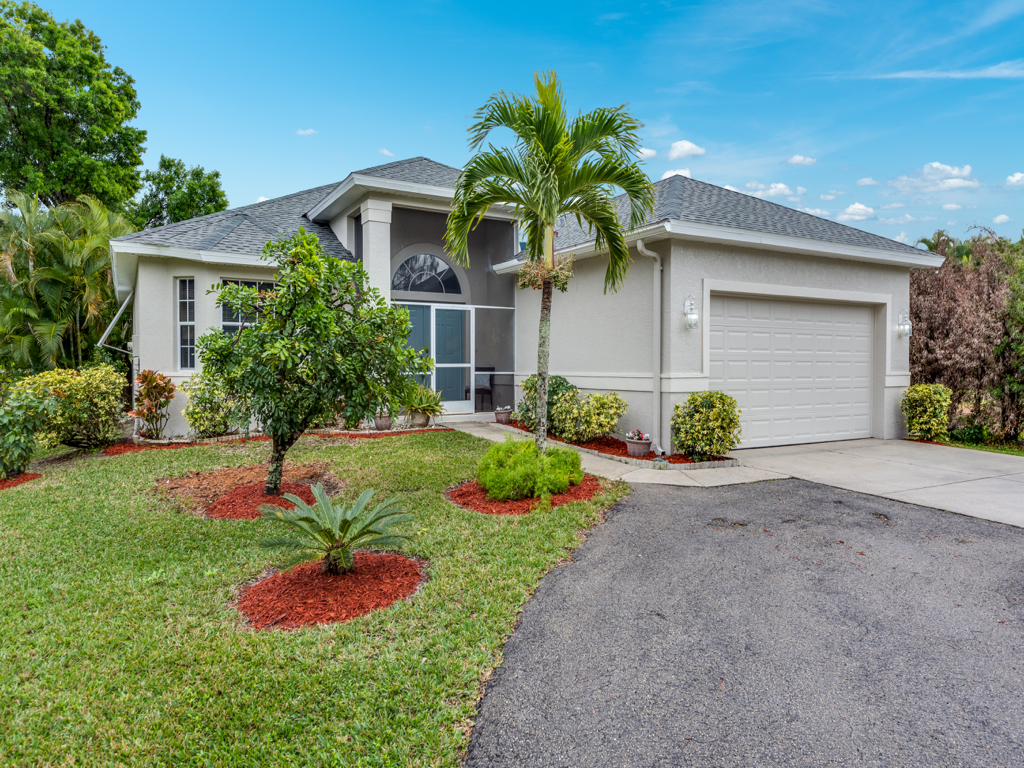 Season is in full swing and sales are increasing. Great weather here, a tough winter up north, more sensible financial markets recently and more and more people moving here …. all good signs for real demand.
Let's take a look at the highlights
The average Naples single family home sale was $610,038 down slightly

Days on market dropped significantly to 62 days

Luxury single family home sales continue to slow
Here is a great informational graphic showing year to year trends in our market. You can see inventory building last year with some improvement in prices.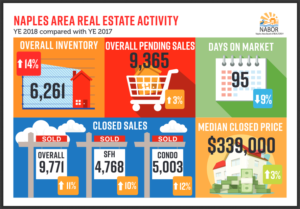 Our reader's know all real estate is local so let's look at some specific Naples areas. Remember as a "rule of thumb" inventories may be indicative of future prices – below 12 months prices rise, above 12 months prices drop or so the theory goes. Here are the inventory levels and the month over month trend.
Olde Naples 24.64 = expect downward price pressure

Pelican Bay 9.31 + expect support for price increases

Windstar On Naples Bay 12.44 = expect price equilibrium

Crayton Road 10.51+ expect support for price increases

Royal Harbor 23.43+ expect downward price pressure

Port Royal and Aqualane Shores 9.13 – expect support for higher prices

Marco Island 12.10- expect price stability
What is the point in all this inventory stuff? Well the point is inventories differ widely by neighborhood, and so should prices in the short term. Buyers and Sellers should do their homework and price AND market accordingly!
Please give us a call if you are considering buying, selling or renting – or just to provide more facts. We would love to listen to you and help.
Like this story? Join the thousands of others who read our free monthly newsletter or click here for your free copy of our eBook "Understanding Naples Real Estate."