Posted on Thursday, April 26, 2018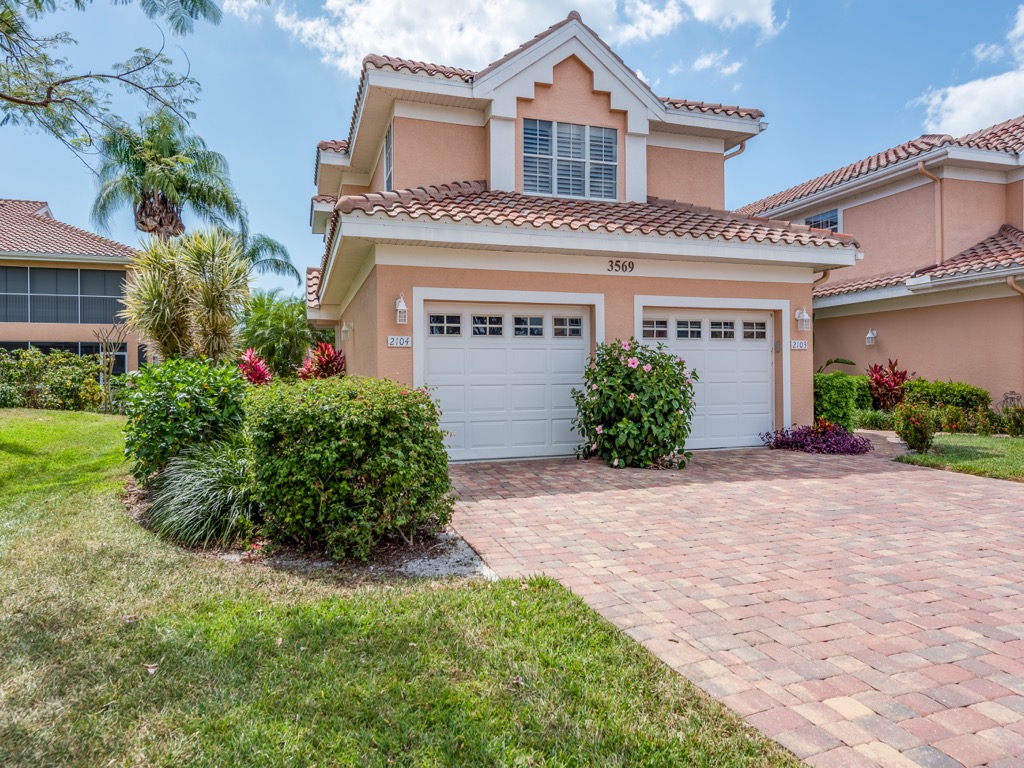 If there is one thing to take away from the Naples real estate market in April it is this; supplies tightened and pending sales increased – again!
What a finish to high season 2018. Year over year prices were flat in April and sellers worked a little harder with slightly increased discounts but properties were moving as days on market decreased and inventories tightened to set up future price increases. Why all the positive signs in the Naples marketplace? We think unusual spring snow storms "up north", a strong economy – even in the face of rising rates – new tax breaks and baby boomer demographics all contribute positively to Naples real estate.
Here are a few highlights:
Sales are accelerating with a 5% increase in "pending sales" this month
Year over year home prices were flat
Over 3.262 properties sold in the last 120 days – up from last year
Properties sold faster – 51 days on average
Luxury is back! Inventories are near equilibrium at 13+ months
This is a great time to buy, sell or rent a home in Naples as many properties exchange hands as season draws to an end.
The highlights above may be all you need to know for now about Naples real estate, but please keep reading. The overall market is one of the best in a while but as our readers know results vary by neighborhood, property type and many other factors. We need to get into the numbers to show you how things are going.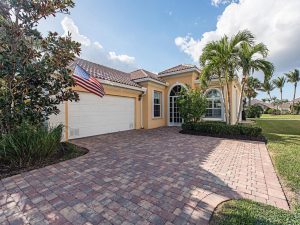 One year ago the median Naples property (single family and condos) sold for $360,000. This month we are at $361,500. Flat. But … look at the difference in single family homes and condos! Year over year single family homes prices are up 7.39%. Year over year condo prices are down 7.58%. Is this a shift to year round living? Perhaps a shift away from HOA fees as some single family homes have no HOA fees? We've seen this single family vs. condo trend developing for a while and we certainly hear it at our open houses. It seems like people are more interested in single family homes right now – we need to keep an eye on this one.
As our readers know, at the heart of property price behavior in any real estate market is supply and demand. The Naples market inventory is 7+ months, tighter than last month's 8+ months. If historic supply and demand forces hold true we should see further price increases in the near term. Any supply level under 12 months tends to be positive to prices.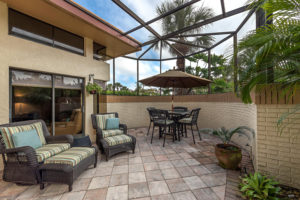 There may be important demand shifts in the months ahead so keep reading our newsletter! At the time of this writing the US Ten Year Treasury just touched 3%, the Fed remained aggressive hinting at more rate hikes, and the stock market struggled. We certainly see uncertainty. We may see more mortgage rate increases. So what? Well the "so what" is mortgage rates are rising and will probably continue to rise in the face of market uncertainty. Demand may slow in the face of uncertainty and rate increases but so far our great weather and lifestyle bring in the buyers. Something to watch.
Another potential shift in buyer demand …. the US Dollar is again at multi month highs. So what? Well about 21% of our market buys in foreign currency so increasing US dollar strength makes our property look more expensive. Will our Western European and Canadian buyers take a pause?
Let's look at price reductions for more interesting news. Where sellers used to take 16-20% price reductions to sell their home, sellers need only 5%+ reductions (on average) to sell. Sellers gained a lot of ground when negotiating with buyers from earlier in the year. Interestingly the deeper discounts may have increased selling speeds.
Another interesting area to look at – The Luxury Market. We now have a Luxury rally taking place after months of slow sales. Naples luxury properties (defined as properties listed above $2,000,000) sold for a lot more money this month and inventories held at 13+ months – down from 26+ months late last year. Are you kidding? What a rally! Luxury home prices have stabilized finally.
Readers will remember condo prices fell a full year before single family home prices in the Great Recession so condos may be a "canary in the mine" indicator to foretell future trends. So what happened this month? Inventories tightened to 7+ months BUT condo prices fell 7%. A little mixed this month. The tightening inventory should support price increases going forward but we do not like the falling price figure.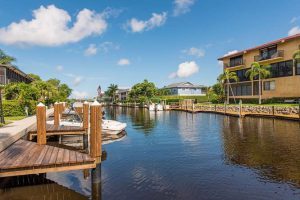 We all know real estate is local, so what's happening in different neighborhoods? A lot of variation!
Olde Naples – Who doesn't like Olde Naples? Walk to the beach, retail shops and restaurants needing no car or even a scooter. The real estate pace improved this month. Inventories tightened to 9+ months from 11+ months – we should see support for prices in the months ahead.
Pelican Bay – Always a popular area, Pelican Bay is still a hot market. Inventories tightened to 6.9 months from 9+ months – right where this area finished season last year. A new club house, fabulous beach amenities and some great homes. We've seen this neighborhood run hot for a while now.
Windstar On Naples Bay – "A one of kind community with a yacht club, a golf course and a private shuttle to Keewaydin Island – all on Naples Bay"
So how is inventory in Windstar? 10+ months and up slightly from 9+ months last month. We still expect prices t
o rise here in the short term. When you buy in Windstar on Naples Bay you get Tom Fazzio's first Florida golf course, a yacht club, some great tennis teams and a private beach on Keewaydin Island. And … residents and non-residents alike may purchase well p
riced boat slips right on Naples Bay!
This month, another Windstar couple selected our real estate team assist them in the sale of their property. The home at 3569 Windjammer Circle #2014 is completely redone, three bedrooms, tthree baths, a private elevator and an attached garage. Give us a call on this one – it could be a great buy for you or your friends.
Crayton Road – "The charm of this near north side neighborhood away from the madding crowd is truly wonderful." The current 7+ month inventory improved over last month's 9+ month level so we expect price increases here in the short term. What a fantastic place to live – West of US 41, beach proximity and just north and just south of some fabulous restaurants. Beautiful spec homes built over the last few years are snatched up by the market in these times.
Royal Harbor – "On water living and walkable to town and new development on the way" Royal Harbor inventory is at 6+ months just up from 5+ months last month and still red hot – the hottest market in our report again this month. We've rarely seen Naples inventories this low in recent months. We expect very strong support for price increases in this area in the months ahead. There is a lot to like in Royal Harbor.
Port Royal and Aqualane Shores – "one of the finest enclaves anywhere" Great news here – sales rallied and inventories fell to 14+ months from 22+ months. Part of the luxury home "bounce back" Port Royal and Aqualane saw some strong sales.
We are so pleased to be part of the Port Royal Aqualane Shores sales success this month. Our team placed a beautiful property under contract on 18th Avenue South and we know they will enjoy this unique on-water location.
Marco Island – "Island life and the beach at Tiger Tail offer a remarkable experience." Inventories tightened to just under 10 months from 11+ months last month so expect some support for pice increases here. Houses and condos may be less pricey here compared to Naples and include incredible boating, golf, tennis and beach lifestyles. Check it out with us – there is a lot to love about Marco Island. Our colleagues at Marco Island Coldwell Banker provide excellent service.
We are constructing a beautiful new on-water single family home on Marco Island at 424 Driftwood Court. Wait until you see the plans. Call us for more information on this one. If you are a boater or just like on water living with beautiful southern and eastern exposures please get in touch with us.
What we continue to find interesting on the Island is the struggling luxury single family home market – defined as properties above $2,000,000. Many of these properties offer incredible bay views and yet inventories are 22+ months still. Our readers will know this figure is too high to support prices in the short run. Port Royal and Naples area luxury rebounded these last several months, perhaps we will see a similar rebound on Marco.
The Marco Island single family market priced $500,000 to $2,000,000 is in much better shape than the $2,000,000+ market! In fact, inventories in this price range tightened again to 11+ months from 13+months last month. So what? Well unlike the upper end of the market we see support for increased prices on Marco for these well priced homes.
And the story on new construction? The big market dynamic of new construction continues and perhaps we are now overbuilt slightly. It is tough to capture real data from the developers but the scuttlebutt is "we are a little far out over our skis" meaning overbuilt. There are an estimated 18 new communities in Collier County at a variety of price points with some fantastic floor plans. Developers offer some nice incentives to encourage sales.
If you are considering buying newly constructed homes right now, this is a good time to be looking. Please give us a call. We would love to listen and help.
Another interesting trend in Naples new construction … rental units. We see Lely building up its rental offerings and a new extended stay hotel is going up on US 41. Rents are rising.
Can we help you find your 2018-2019 seasonal rental or perhaps a year round rental? Just let us know, we would be pleased to help.
So our market is experiencing another tourist season filled with buyers excited about Naples and Marco Island. The summer months ahead will see slowing sales volumes but our 5% increase in pending sales will carry us right into next month. And oh yes a little known fact … summer real estate volumes can run 70% or more of peak season volumes. Don't miss out … summer is a great time to buy, sell or rent in Naples.
Please give us a call if you are considering buying, selling or renting. We would love to listen to you and help.
Like this story? Join the thousands of others who read our free monthly newsletter or click here for your free copy of our eBook "Understanding Naples Real Estate."