Posted on Thursday, November 30, 2017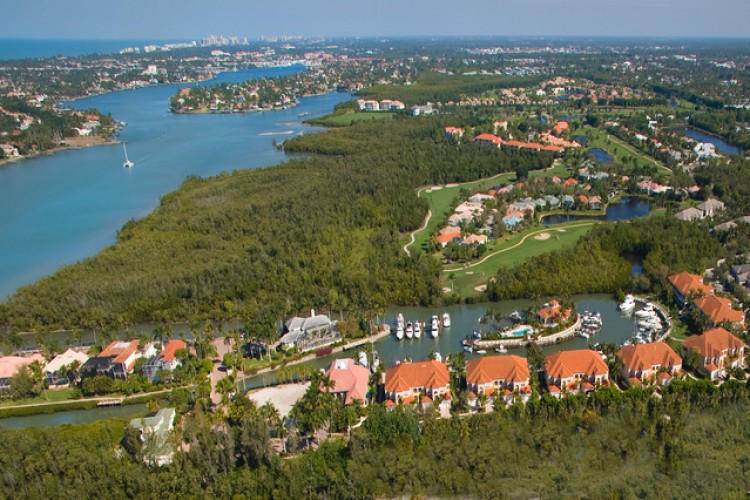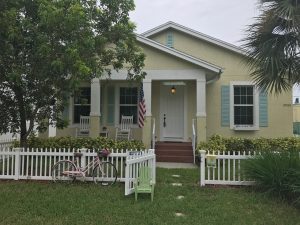 How's The Naples Real Estate Market? Pending Sales Accelerate 18% – But Some Important Things To Watch
This is the time of year when some Naples home owners return and place their homes on the market. Typically buyers in November have not caught up to the new supply, and the market can appear overly slow. The facts are the market is a little slow right now compared to last year but the great news is pending sales are increasing at an 18% pace which is excellent considering Irma.
The market can go a lot of ways right now. We are at an unprecedented growth run in the United States and some concern exists for the eventual pull back. However natural demand in terms of boomers and businesses continue to flock to Collier County. Where will the market go? Let's take a look at the numbers.
Here are a few Naples real estate market highlights:
Median prices are up 5% year over year
Inventories are at 9 months – right where we were last year

Pending sales are up 18% month over month

Luxury home prices are falling and inventories are building

Sellers are working harder to sell with longer days on market and bigger discounts

Results by neighborhood vary widely right now – more so than usual
These results may be all you need to know, but please keep reading. The overall market is still one of the best we've seen in a while but let's get into the numbers to see specifics.
One year ago the median Naples property sold for $309,000 This month we are at $325,000 for a 5%+ year over year increase. Not a big jump but in line with what we expected.
At the heart of property price behavior in any real estate market is supply and demand. The Naples market inventory is at 9.53 months, up from 8 months last month. If supply and demand rules hold true we should see further price increases. Anything less than 12 months is tight enough to foster a price increase – in theory.
This time last year supplies were also 9 months – almost identical to today – and the market delivered a 5% price pop. So all other things being equal we could see a market similar to 2016. There may be important differences though – especially the Fed's non-accommodative monetary policy which may push mortgage rates up further and an unprecedented long economic run which is bound to pull back at some point. However the recent US quarterly GDP results are very strong and demographics are with it – lots of boomers and businesses seeking tax incentives are headed for the Sunshine State.
Let's look at the price reductions required to sell a home – one of our favorite statistics. Sellers are taking 14-15% price reductions before they sell their homes. This result is elevated over historical trends and tells us sellers are working harder in this market.
Despite the seller's best efforts, property selling speed is also slowing. Now it takes 72 days to sell a Naples property (on average) compared to 65 days last month. With 5-10+ days of storm related power outages we can easily trace days of lost selling speed to hurricane Irma, but the trend is one to watch.
The luxury market story unfolding these last several months is now – in our view – in correction. Sale prices are falling, inventories continue to build and pending sales are unlikely to keep up in the short run. Prices fell again this month to $2,700,00 from $2,954,000 last month and inventories climbed again to 26 months from 22 months. It is our estimation luxury home prices will continue to fall in the next couple of months until the inventories become more balanced. (Please note, luxury properties are defined in this blog as properties listed above $2,000,000).
Despite the challenging luxury market, we are pleased to report Coldwell Banker captured the largest market share of luxury property sales in the state of Florida for the year ending 2016. Please contact us at 239.55.3921 to see how we do it.
We all know real estate is local, so what is happening in different neighborhoods? Let's take a look.
Olde Naples – Who doesn't like Olde Naples? For the first time in a while inventories are above 12 months, at 17 months in this great area – we expect prices to decrease in the short term. Inventories are about where they were last year so we have been through all of this before. Hopefully the buyers will return and knock back the supply. It is hard to beat a short walk to the beach, great retail shops and yummy restaurants all in the Florida sunshine.
Pelican Bay – Still one the hottest markets in the Naples area. Inventories are only 9 months (one half of the Old Naples level) and we expect the seller's market to continue. Local estimates vary but this community spent millions over the last year improving the club house and beach clubs. This area has real price appreciation potential although buyers will be challenged with scarcity. We expect prices to rise here.
Windstar On Naples Bay – "A one of kind community with a yacht club, a golf course and a private shuttle to Keewaydin Island – all on Naples Bay".
Sales at Regatta Landing – the newest neighborhood in Windstar on Naples Bay – continue right along. Sales in other parts of Windstar are running a little slow. With only four sales in the last 120 days, inventories have risen to 18 months.
Crayton Road – "The charm of this near north side neighborhood away is truly wonderful". Inventories have softened to 14 months so we expect some slight downward pressure on prices here. Keep your eyes open in this area as the buyers may be looking slightly north of town again for those luxury homes – we will see!
Royal Harbor – On water living and walkable to town, Royal Harbor had a great month wth some nice new sales and an inventory drop to 9 months. We expect some upward pressure on prices as a result. Many of the streets show signs of renovation, upgrades and some spec projects. The area holds so much future promise with a walkable culture coupled with new commercial developments in the area. If you are in Naples these days you can see the "Trio" development coming out of the ground at US 41 and Davis.
Port Royal and Aqualane Shores – "one of the finest enclaves anywhere." Unfortunately inventories are just too high here to support price increases but if you want a wonderful home in a great community this is a one of a kind place. Inventories are now at 24 months supply and up over last month's figure of 21 month's supply and up from 17 months two months ago … you get the idea, growing inventory. All these figures go hand in hand with the luxury home market correction we see in Naples right now. We need to see price drops or more buyers, or both, to get this market moving again.
Marco Island – "island life and the beach at Tiger Tail offer a remarkable experience." Inventories are at 14 months so expect some downward pressure on prices. Houses and condos may be less pricey here compared to Naples and the lifestyle includes incredible boating, golf, tennis and beach time.
What we continue to find interesting on Marco Island is the struggling luxury single family home market – defined as properties above $2,000,000. There were some very nice sales this month but inventories are still at 3 years – too high for current prices and we are very likely to see price adjustments here as a result. Similar to Port Royal we need price drops or more buyers are both to get the Marco luxury market moving.
And the story on new construction? The big market dynamic of new construction continues. Lots of buyers prefer the ease of new construction versus upgrading an older property. There are lots of new construction options with a variety of amenities in all price points. Contact us to explore some of these new developments and see what options are available in Naples.
Please give us a call if you are considering buying or selling in Naples. We would love to talk with you!
Like this story? Join the thousands of others who read our free monthly newsletter or click here for your free copy of our eBook "Understanding Naples Real Estate."