Posted on Friday, January 31, 2020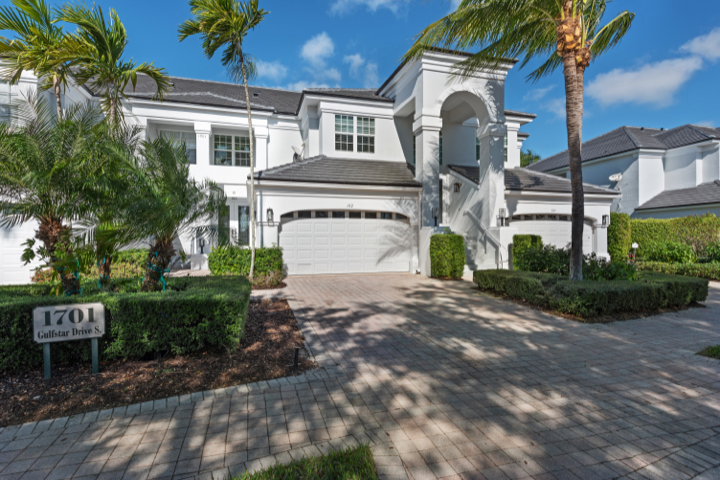 I heard on 5th Avenue South yesterday … "the real estate market is red hot". Hmm, I wondered where the gentleman received his information. And then just this morning I heard the same thing from someone else … "The market is really hot, right?" and the answer is a definite "maybe". Results differ by product type (house, condo), location, condition … there is a lot of variation. Get the facts before you buy or sell. Our team's newsletter this month might be a nice place to start for some answers.
This month, inventories increased to 6.62 months across Naples, a level supportive of current prices and we might see price increases in the short term. Pending sales increased 9% over last year, also supporting strong future performance. Sounds good but how long does it take to sell a home? Usually months, not days. Average days on market right now are 101, up 6% from last year.
Let's take a look at the numbers, a good place to start:
Median sold single family home prices this month were $ 415,000, down slightly from last year
Median sold condo prices were $260,000 also even with last year
Naples inventories decreased 21% from last year
Pending sales are up 9% from last year
Interesting, despite short supplies and strong future sales in the form of pendings, average sale prices for homes and condos are basically flat AND days on market have increased. What is going on here? For starters we think new construction is going along very well. There is no data available to us for new commercial construction but stop by any sales office and just look at lot selling rates and you get a sense things are going well here.
We remain optimistic however, not just because we are Realtors, but because there are some fundamental trends proactively impacting the Naples market right now and for the months ahead:
1) Retiring Boomers provide natural demand
2) The U.S. north to south migration is still underway due in part to our warm winters
3) There is an increase in business opportunities for working people
4) We have favorable personal tax treatments
So, how does a seller or buyer sort out the market right now? A great place to start is by location. Prices and trends sometimes vary by area so let's break it down to specific inventory levels by neighborhood. Twelve months inventory (or supply) is considered "equilibrium" with no significant short-term price changes expected – up or down. Lower inventories may produce higher future prices, higher inventories may produce lower prices due to supply and demand forces. Here is what we see this month across Naples:
Olde Naples 8.75 (softening) – support for price increases
Pelican Bay 9.48 (unchanged) – support for price increases
Windstar On Naples Bay 7.0 (softening) – support for future prices
Crayton Road 8.01 (strengthening slightly) – support for price increases
Royal Harbor 14.90 (softening) – some downward price pressure
Port Royal and Aqualane Shores 19.62 (softening) downward pressure
Marco Island 9.89 (strengthening) – support for price increases
Clearly results differ by area. Trends by area are not in lock step with each other. When buying or selling you need to know your markets. Please call us with any questions regarding your specific location and situation. We would be glad to help you.
Please give us a call if you are considering buying, selling or renting – or just to provide more facts. We would love to listen to you and help.
Like this story? Join the thousands of others who read our free monthly newsletter.