Posted on Monday, November 28, 2016
One year ago the average Naples property sold for $318,000. This month we are at $309,000, a 2.83% year over year price decrease. As we reported in the blog these last few months, the double digit price spikes are behind us for now and the "flat price" cycle is upon us.
At the heart of property price behavior in any real estate market is supply and demand coupled with inventory levels. The Naples market inventory increased to 9+ months this period as trailing sales slowed. This time last year supplies were much tighter at 6+ months. Inventories at today's level are still supportive of price increases but most of the near beach neighborhoods are flashing price warnings and we would sure like to see more buyers show up to knock down supply.
My weekly "walk around town" tells me the seasonal residents were here before Thanksgiving holiday but are now back up north for December – typical of most years.
In discussion with some of the new home builders I find the developers are in full stride and probably hurting the resale market at this point. What is so interesting about buyers of newly constructed homes these days is most of these buyers live here already! Developers were counting on larger numbers of up north buyers but a lot of trade is from people already here. So what? Well if the existing homeowners are moving to new construction this puts even more price pressure on the old homes.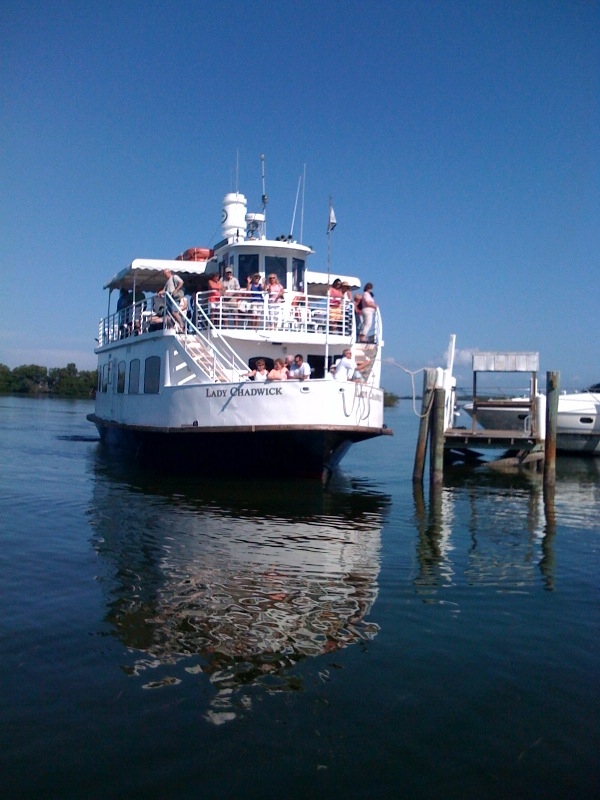 Enjoying the Lady Chadwick and her tour of the Big Sound.
Let's start with the long term outlook. The longer term, big picture looks good for Florida and for Naples. Readers of the blog will know Naples welcomes more year round families, business professionals, and boomers these days – and why not with our fantastic climate, great lifestyles, favorable tax treatments, and statewide budget surpluses.
Helping with this migration the Naples Best Addresses team is supporting environmental work and building awareness to continue to improve Florida's wonderful outdoor spaces – not to mention are new all electric team car.
Natural demand is driving real estate here and will be for sometime. The long term future looks bright. Natural demand – as opposed to speculation – is again at the heart of this month's numbers. Even with many market uncertainties people are still buying homes in Naples – in fact 2,581 homes were purchased in the last four months. Will the upcoming season bring an increase in demand? We will know in the next few months.
Let's get behind our year over year price increase for ALL property types and understand the details. Setting aside manufactured homes and focusing solely on single family homes and condos we find single family home prices FLAT this month and condo prices down slightly. As more people move here full time we see a shift in demand from condo to single family homes.
Let's look at price reductions. Although buyers pay about 4% less than asking price for a listed property right now, the sellers had to work real hard to get there. Sellers reduced prices from their original position a whopping 22%+ this month – about the same as last month. That's a lot of price concession! What is going on here? Perhaps sellers started out more optimistically – or just threw in the towel – but sellers came down quite a bit before selling again this month.
What about supply? Our readers know supply levels should forecast short-term price trends. Over the last few months we saw a volume slow down coupled with more supply causing inventory levels to climb to 9+ months. Readers may recall this figure last year was only 6+months. Anything under 12 months should allow for price increases but we need to watch this inventory build up.
Prices should rise in a market with lower supply levels and decent volume.
Are the buyers done with the Naples price run up? Maybe. Prices have flattened and supplies are up – what will season bring?!
This is a great time to sell Naples property as serious buyers remain in the market – in fact, we closed the deal on another cottage style residence last month. If you are thinking about selling, call us at 239.595.3921. Our proven sales process model is working. Why not see what it is all about?
Another data point to watch – property selling speed. Looking at rates over an entire year things are slowing down. Now it takes 55 days to sell a place (on average) as opposed to 45 days at this time last year.
Lessons to sellers right now – get with a real estate team with a great marketing system AND price it right. If you do not see offers or repeat visits in 4-6 weeks you might consider a price reduction.
Lessons to buyers right now – when approaching a property with a long on-market history it may mak sense to get aggressive on the offer price. Watch selling speed trends. All parties can learn from it.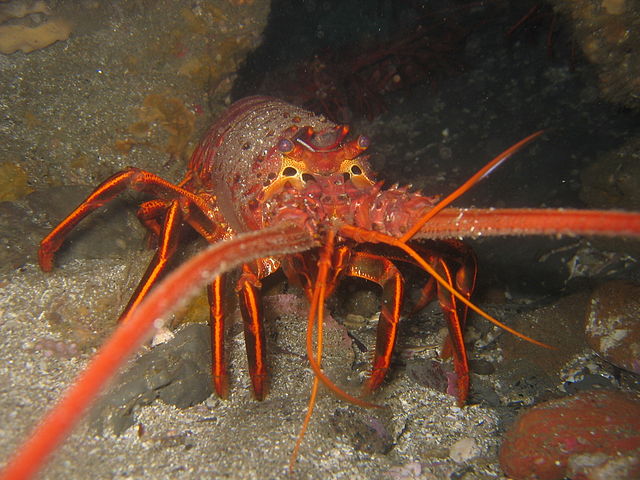 We say farewell to another great mini-season. 'Til next year!
Our readers will remember our "canary in the mine" idea. During the last bust, condo prices dropped almost a full year BEFORE the single family home bust sp let's see what these prices are doing today. Average condo prices dropped over last year's prices from $262,500 to $254,000 or 3%+. So … the canary is a little woozy and something to watch. Will season liven up our bird? We will see.
Consistent with a slowing condo price market, inventories slowed to 9.65 months supply from 8.22 months. We do not like the combination of price decreases and growing supply in the condo market and we need to keep an eye on it.
Foreclosure rates are stable. Not a big jump here and probably a function of the courts and our foreclosure process more than the market. Good news nonetheless.
With flat single family home prices and decreasing condo prices are we in a bubble? Here is a question we get a lot – especially with looming Fed announcements, BREXIT, equity market gyrations, and a strong US dollar knocking out some international buyers.
Even with all the commotion we do not think we are in a real estate bubble in Naples. So no big drop ahead probably but maybe a slow down. Why? Inventory levels relative to volumes give us a lot of comfort. We do see decreasing volumes with increasing supplies – but no sharp moves yet. It feels more like a normal market right now but we need to keep watching. Months of double digit price increases may be wearing out the buyers somewhat.
Will the party end one day? Of course. Perhaps suddenly. This is a boom and bust town. Watch the numbers with us. A few cracks are appearing unevenly in the figures. This is not last year's market but no bust yet.
Ok, the big market data is interesting but what about the numbers neighborhood by neighborhood ? Our readers know all real estate is local – and the saying holds again this month.
The beach and near-beach neighborhoods are seeing some significant supply increases and may face downward price pressures.
Neighborhoods inland and a bit of a drive from the beach are fairing better from a supply standpoint and may see price increases. We need to dive deeper into each neighborhood to understand real estate in this beautiful paradise we call Naples.
Let's go … Oh boy, more data!
Olde Naples – "I made up my mind to move to Naples as soon as I stepped out on that beach."
Our first neighborhood stop is Olde Naples. Who doesn't like Olde Naples? The "urbans" love to walk everywhere – beach, shops, restaurants with no car or even scooter. But … is real estate selling at these prices? Well, real estate is selling in Olde Naples but at slower rates. Inventories increased to 16.38 months and we are now above equilibrium – expect downward price pressures here.
Pelican Bay – "I love the tram to the beach and eating at the beach club!"
Pelican Bay also slowed with inventories rising to 14+ months from 10+ months. Last year at this time supplies were tighter at 7+ months and we saw prices climb nicely. Pelican Bay has experienced nine straight months of inventory build up and now supplies are increasing again. Expect prices to lower here in the short run.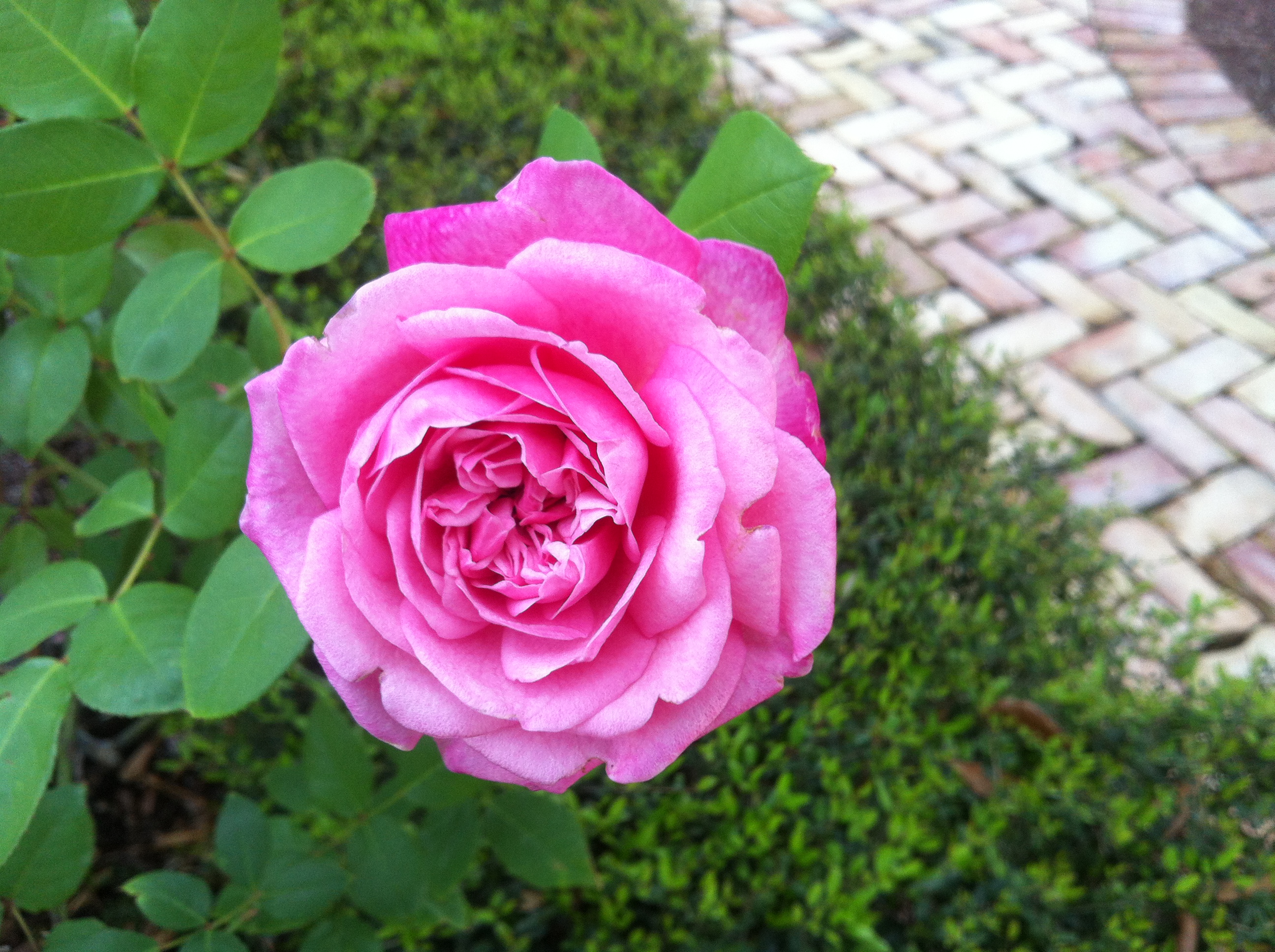 So thankful for the natural beauty of this place – an antique rose blooming wonderfully in the Florida sunshine.
Windstar On Naples Bay – "A one of kind community with a yacht club, a golf course and a private shuttle to Keewaydin Island – all on Naples Bay"
Inventories at Windstar on Naples Bay are up to 18 months. We reported last month some realtors encourage their sellers to take their properties off the market for the summer. We disagree with this approach. How can you well something off the market! Now these properties are back on the market and seasonal buyers are not here yet. There is likely downward price pressure here for a while.
Crayton Road – "The charm of this near north side neighborhood away from the maddening crowd is truly wonderful"
The Crayton Road area inventory increased to 15+ months from 12+ months last month. Expect prices to pull back here until the buyers weigh in again.
Royal Harbor – "On water living and walkable to town and new development on the way"
If there is a bright spot in the numbers this month The Royal Harbor single family home market is certainly one of them. Supplies are much lower this month to 11+ months and the area holds so much future promise with the rise of the "Urbans" and a walkable culture coupled with new commercial developments in the area. On water, single family homes, convenience to 5th avenue, a spa within walking distance and an ever-increasing Naples "downtown" footprint – there is a lot to like in this area. Look for stable prices here.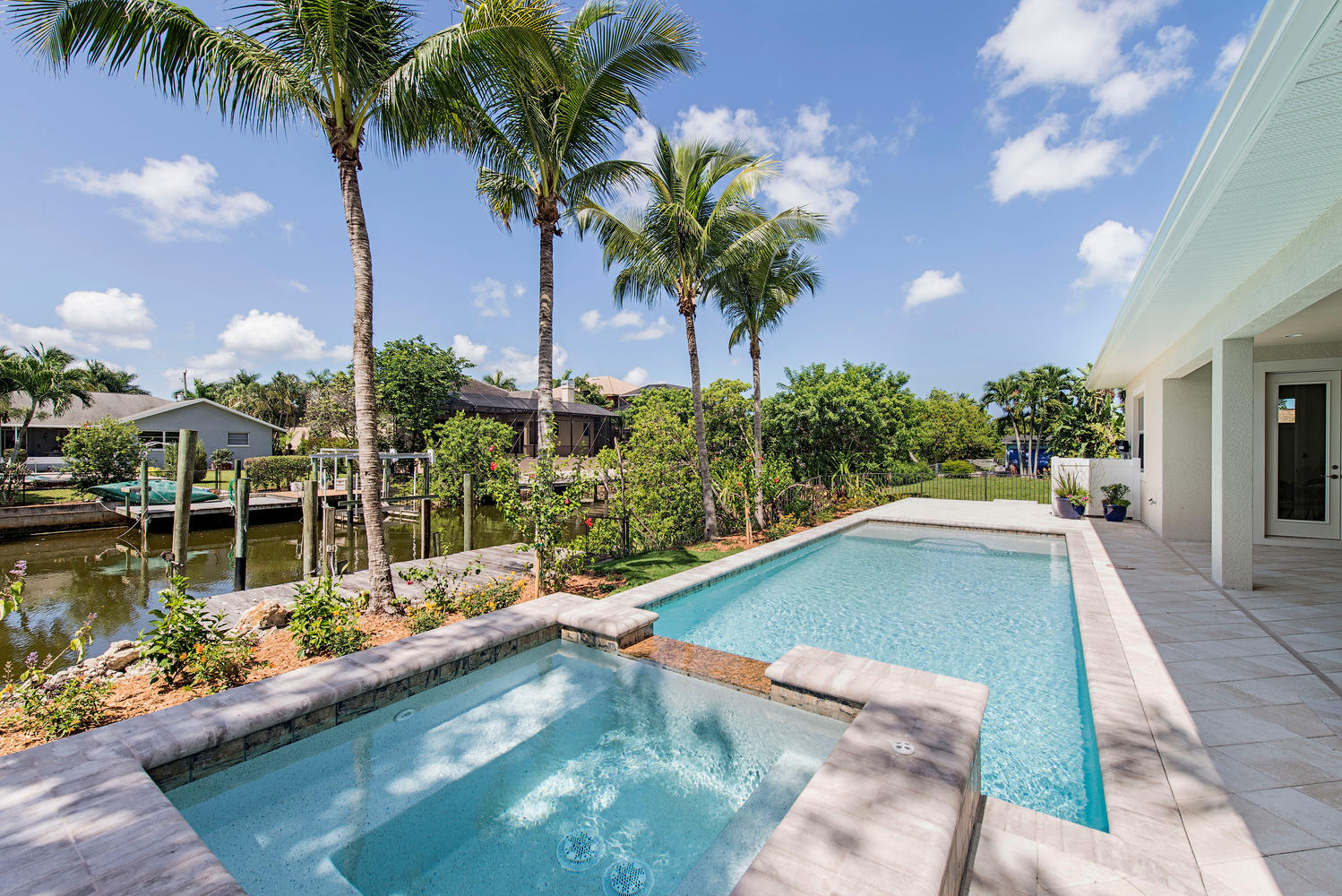 World-class, on water living in Naples, Florida. And yes, there are more of these.
Port Royal and Aqualane Shores – "one of the finest enclaves anywhere"
Port Royal and Aqualane Shores inventories increase to a whopping 41+ months! After a brief dip this summer below 12 months and better price supports we now see inventory building. Expect prices to drop and days on market to lengthen. The Port Royal Club, the beach and the sense of privacy on a peninsula in the bay is remarkable but we needs some buyers.
Marco Island – "island life and the beach at Tiger Tail offer a remarkable experience."
Marco Island inventories increased to 14+ months from 11+ months. For all my dear friends and realtors on Marco who bust my chops on these numbers take heart! – the island is a great place to live. Houses and condos may be less pricey on the island compared to Naples and include incredible boating, golf, tennis and beach lifestyles. Check it out with us – there is a lot to love about Marco Island but expect some price pull backs here.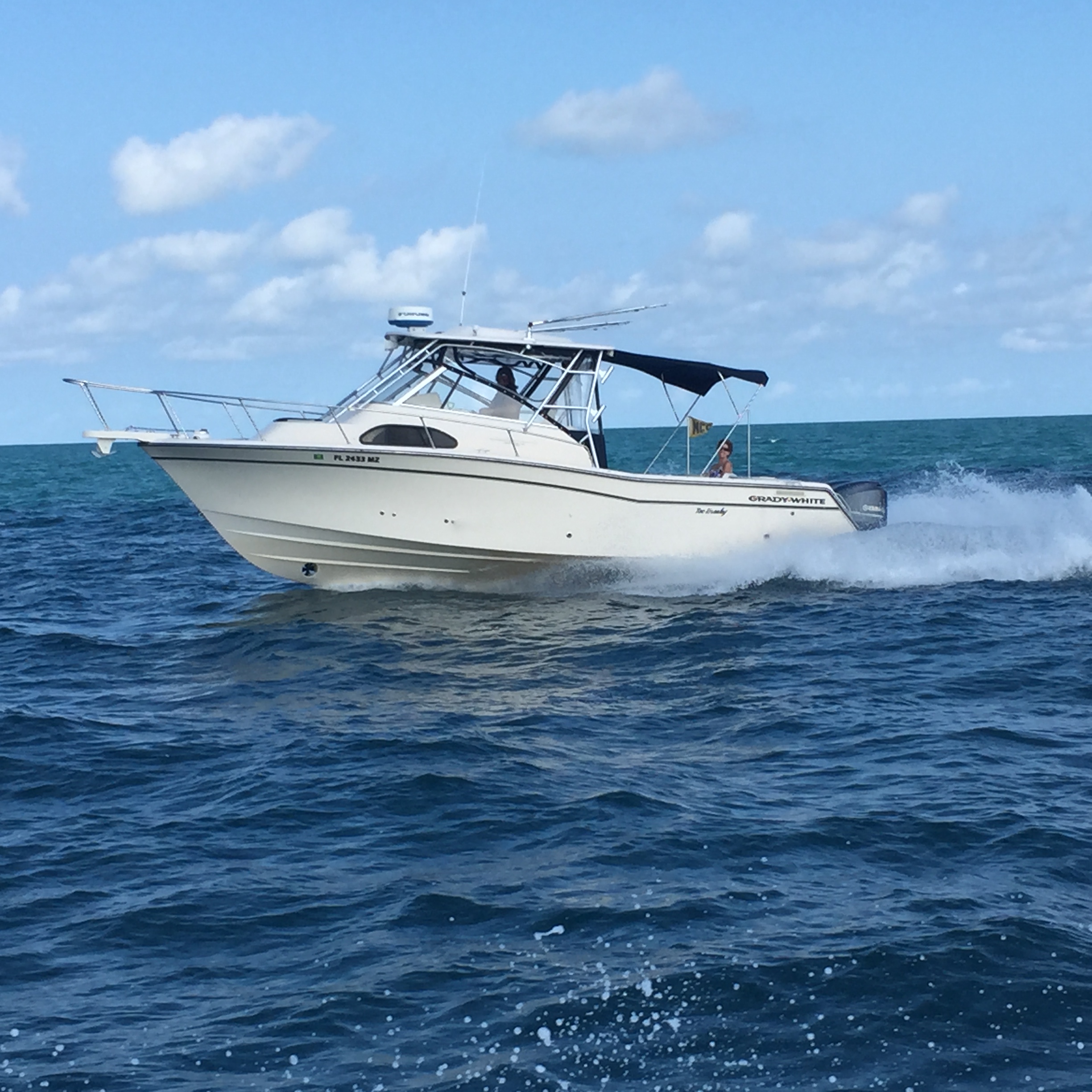 Marco Island can be a lot of fun, including running your sportfish with friends to an on-water lunch.
What we continue to find interesting on Marco Island is the struggling luxury single family home market – defined as properties above $2,000,000. Many of these properties offer incredible bay views. Inventories are now at 33+ months but down from an eye-popping 100+ months not too long ago. If you like the Island and you are looking for a great place, prices should continue to drop here. The market is adjusting but you could find some real deals here with us.
In addition to our monthly neighborhood analysis we would like to provide a few more points of view to help our sellers and buyers.
The big market dynamic of new construction continues and perhaps we are now overbuilt slightly. It is tough to capture real data from the developers but the scuttlebutt is we are out over our skis a little too far right now. New construction eats into the re-sale market and may explain some of the caution signals.
After the bust and the demise of many a builder in the Great Recession, it took a while for the new home builders to bounce back. By bounce back I mean once they were ready to return they still needed to draw up new floor plans to match new market preferences, obtain permits, clear land and build infrastructure, hire the sales teams and build homes. They have so much momentum now they are finally putting a real dent in the existing home market. It is estimated (and it is only an estimate as these figures are very hard to track) about 50% of all new home sales right now are new construction.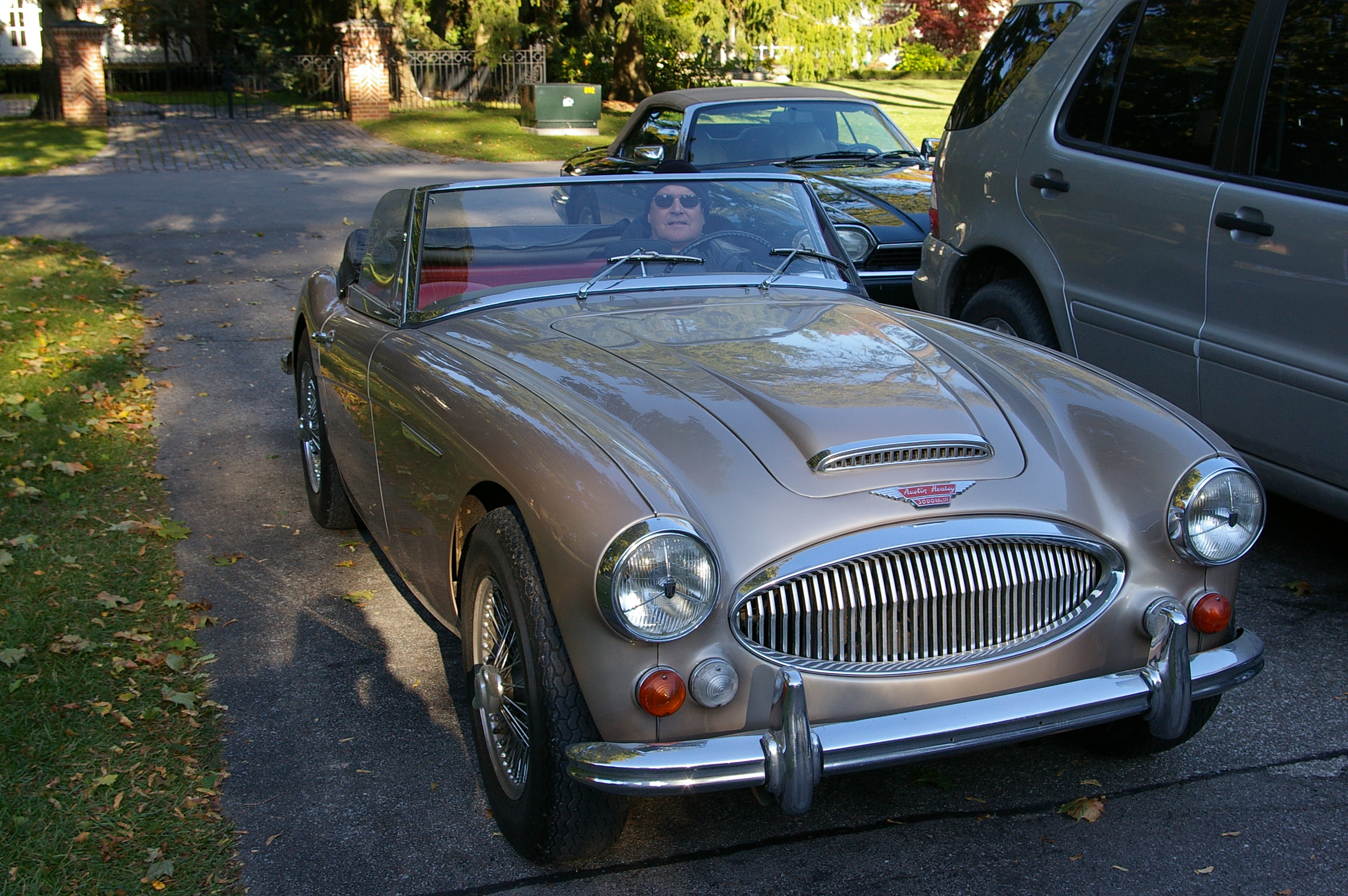 Feel free to bring your favorite car with you to Naples, you will fit right in.
Now here is the interesting part. Even with the all of the new construction there is still support for price increases in the re-sale market. Not as much support as last month perhaps, but support remains.
A few things sellers need to know. Aggressively priced properties in poor condition are not selling very well. Who wants to be forced to make 17-20% price concessions with snail like selling speeds? A seller and I reviewed numbers together a while back and found some properties were on the market for more than 200 days! Sellers of homes with slow selling speeds are competing with beautiful new construction and your neighbor's well priced homes. Don't get too greedy if you need to sell your home or you may be on the market for a while. Don't give it away, of course, but price it well and keep it in good condition.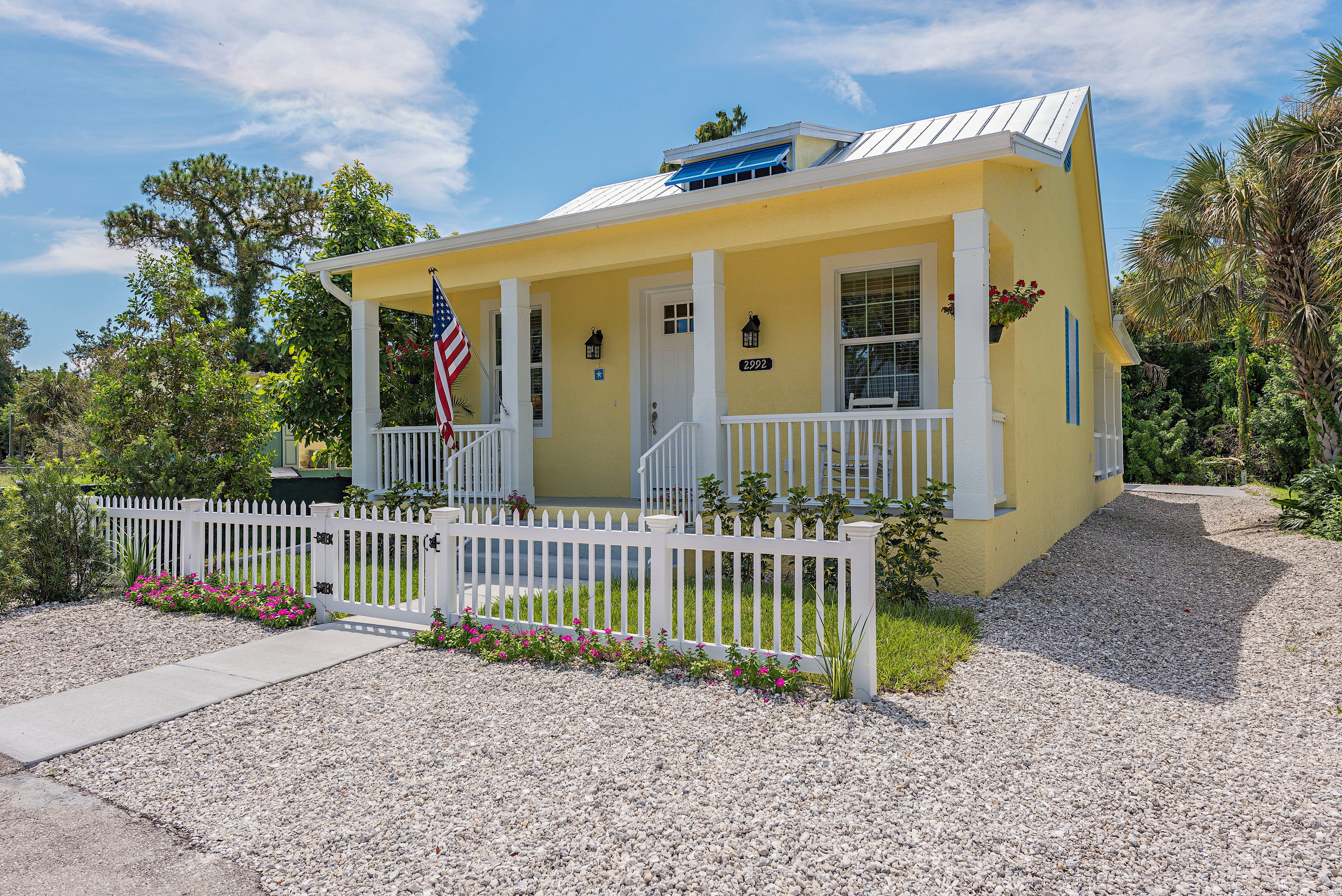 Buyers better be ready to buy when well-priced properties like this one come on the market – our marketing process helped sell this home for a great price.
Buyers in this market better know their local markets. Why? Because buyers are competing with other well financed and savvy buyers. Know thy markets! For the buyers, cash is king (a pre-approved financing letter is helpful) but whatever you do, get with a real estate team like ours and learn about the market. In addition, use our online search tool recommendation and be ready to make a same day offer when you find your place. Speed wins here and the old adage "Time Kills All Deals" is in full force in many areas.
The International Award Winning, Naples Best Addresses Team at Coldwell Banker
Like this story? Join the thousands of others who read our free monthly newsletter or click here for your free copy of our eBook "Understanding Naples Real Estate."
Like to talk with a human for a change? Why not pick up the phone and catch up with us and let us know how we can help you. Just give us a call at 239.595.3920 (Nan) or 239.595.3921 (Mark) or 239.285.2038 (David).
All the best,
Nan, Megan, Dave and Mark
Co-Founders Naples Best Addresses
Coldwell Banker
Provided by Mark Goebel, PA
REALTOR Coldwell Banker 5th Avenue South
Mobile: 239.595.3921
NaplesBestAddresses.com
Facebook: NaplesBestAddresses
Youtube: http://www.youtube.com/user/naplesbestaddresses?feature=results_main
————————————————————————————————
No legal, investment, or tax advice is being given in this Blog. Consult with legal, financial and tax professionals before acting on any real estate transaction. Actual real estate price and sales results are subject to market forces and are not completely predictable. The writings of this Blog are intended for the sole use of our clients.
We are pleased to announce a portion of our real estate earnings go to support the The Naples Botanical Garden, Habitat for Humanity Collier County, The Naples Winter Wine Festival and other important non-profits.
Some of the data related to Naples homes for sale and Naples real estate for sale on the NaplesBestAddresses.com website comes in part from the Broker reciprocity program of M.L.S. of Naples, Inc. The properties displayed here may not be all the properties available through the MLS reciprocity Program. This information is deemed reliable but is not guaranteed. Buyers and sellers are responsible for verifying all information about their purchase prior to closing.
Mark Goebel, PA is a REALTOR with Coldwell Banker on 5th avenue in Naples, Florida with 40 years of visiting and living in Naples.