Posted on Thursday, August 01, 2019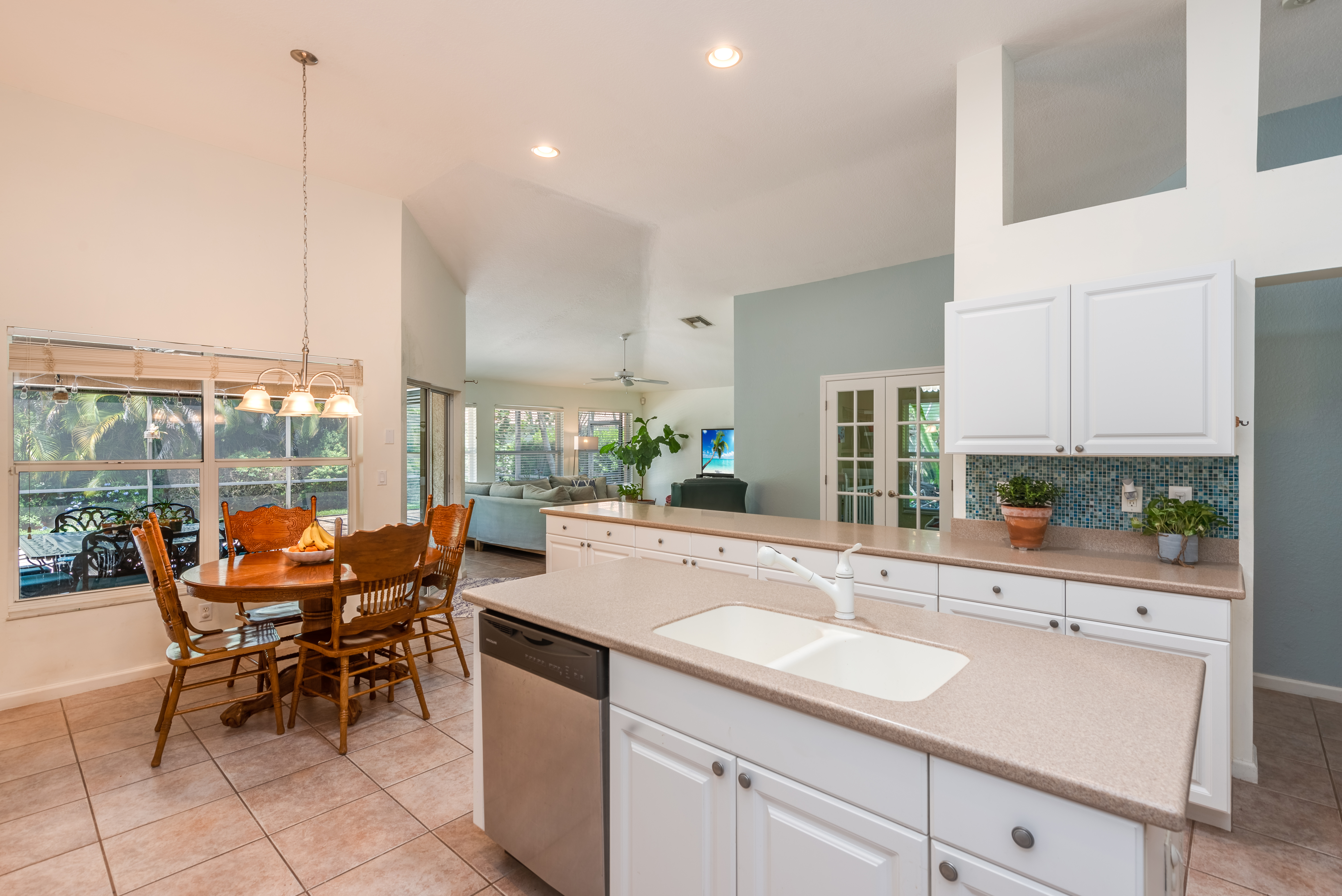 For some reason, many realtors and customers believe homes do not sell in the summer. In fact, many customers take their homes off the market as they leave for the season, only to put them back on the market in the Fall and Winter. We don't get it. Why?
We put another home under contract yesterday, in the middle of the summer and we sold five homes in August last year. If you want to sell or buy a home any time of the year please let us help you.
As we move into the summer months Naples real estate inventories are surprisingly tight and support further price increases. It is common to see some market slow down in the May to August summer months, before the arrival of Western European tourists but this year looks to carry forward strong spring markets.
This month, buying volume actually increased over last month, inventories remained tight and support further price increases, and there are A LOT of pending sales on the way.
Let's take a look at the highlights
Average Naples homes sales are up to $633,023 from $604,323

Single Family home prices are up to $799,008 from $784,311

Inventories tightened to 6.28 months from 7.39 months

There are 1,297 more sales pending!
What are we hearing on the street this month? "It has to look like the finished homes on television!" You got it, more and more our customers looking for a vacation home in paradise are demanding "live in ready" dwellings. "Fixer Uppers" are falling out of favor – potentially opening up the "flip" market again. If you are a seller, make sure the condition of your home is acceptable to the buyer or face some deeper discounting right now.
What do the next few months look like? Tourism, particularly western European tourism will drive some part of sales in the months ahead. Will the tourists return after passing us by last year due to red tide issues? Is the US still seen as a "stable and safe haven" by European investors? Our guess, and it is only a guess, is YES absolutely, tourism will rock in August. These sorts of questions will play out in the Naples real estate market in the months ahead and we will be here to keep you up to date.
Let's take a look at individual areas around Naples. There are important variations in sales trends and it benefits our buyers and sellers to know specific trends. Twelve months inventory is considered "equilibrium" with no short term price changes. Lower inventories should produce higher future prices, higher inventory prices could cause prices to fall in the short term.
Olde Naples 9.33 (tightening) – expect support for price increases
Pelican Bay 8.33 (tightening) – expect support for price increases
Windstar On Naples Bay (less than 12 months and tightening)
Crayton Road 7.71 (tightening) – expect support for price increases
Royal Harbor 10.71 (tightening) – expect downward price pressure
Port Royal and Aqualane Shores 12.52 (tightening) – expect downward price pressure
Marco Island 10.36 (tightening) – expect support for price increases
We do not often see these strong results – all our observed markets experienced tightening inventories. If our summer tourists arrive to carry the summer trade we may set up for a very strong 2020.
What is the point in all this inventory stuff? Well the point is, inventories differ widely by neighborhood, and so should prices in the short term. Buyers and Sellers should do their homework and price AND market and submit offers accordingly! Give us a call and we can help you sort it out.
Please remember new construction provides wonderful opportunities for buyers and we helped many families purchase in these communities. Construction is still booming here which causes some downward price pressure in resales due to competition. Talked to us about comparison between new construction and resales. We would be happy to help you sort it out.
Please give us a call if you are considering buying, selling or renting – or just to provide more facts. We would love to listen to you and help.