Posted on Thursday, September 26, 2019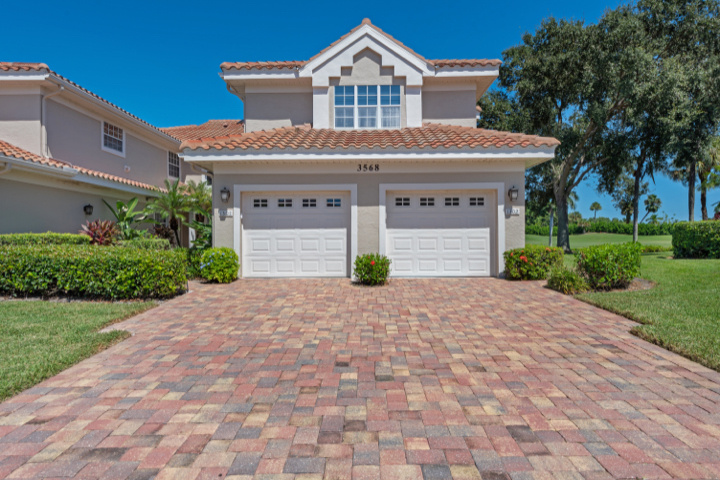 Supplies continue to tighten in an already scarce market. The Naples News as well as our own analysis shows a continuing decrease in residential inventory. Keep in mind we are at the end of a traditionally slower time of year when inventories should be higher. Just wait until tourist season begins in a couple of months and demand increases – we should see very strong support for increased prices.
Let's take a look at the highlights:
Naples inventories tightened to 5.86 months – 7% tighter than this time last year
Pending sales are up 8% over this time last year
Average sold single family home prices are up slightly to $774,987
Average sold condo prices were $443,648
Luxury home inventories remain stable at 11 months
What are we hearing on the street this month? Construction, construction, construction. It seems most of the big vacant parcels full of trees and brush are now cut to the ground and new developments are underway. Rentals, an extended stay project and commercial projects are all popping up. We cannot track prices and inventories for new construction but from a street view it looks like the developers remain confident in the future.
The significant U.S. north to south migration is still underway due in part to climate but also increased opportunities for young families, favorable personal tax treatments, state budget surpluses and an increased attention to the environment. These all have allowed Florida to grow to the third largest state in the Union. The northern "tax" issue is now well documented and several northern cities reference people headed south for tax reasons. It seems most daily newspapers carry a story about high "up north" tax rates and fees causing a business and/or personal exodus. We see this trend increasing in the years ahead.
I know, I know you are thinking all this economic growth is due solely to people movement. Well that is a lot of it but did you know our county is one of the leading areas for new job growth in the country? Business is growing too. Naples is changing, in size, in jobs, in things-to-do and oh yes – it is the #1 healthiest spot for female longevity in the United States. Retirees may have started the boom years ago but there is a lot more going on today.
Let's take a look at individual areas around Naples. There are important variations in sales trends and our buyers and sellers benefit knowing the specifics. Twelve months' inventory (or supply) is considered "equilibrium" with no significant short term price changes expected – up or down. Lower inventories may produce higher future prices, higher inventories may produce lower prices due to supply and demand forces. Here are the inventories and trends we see this month across Naples:
Olde Naples 7.02 (tightening) – expect support for price increases
Pelican Bay 7.56 (growing) – expect support for price increases
Windstar On Naples Bay (less than 12 months)
Crayton Road 6.95 (growing) – expect support for price increases
Royal Harbor 8.0 (tightening) – expect support for price increases
Port Royal and Aqualane Shores 11.46 (stable) – neutral price support
Marco Island 8.61 (stable) – expect support for price increases
These results confirm a very strong end of summer position, ready for a new tourist season. Barring global events, we should see a nice climb in prices by year end.
What is the point in all this detailed inventory stuff? Inventories differ widely by neighborhood, and so should prices in the short term. Buyers and Sellers should do their homework and price AND market and submit offers accordingly! Give us a call and we can help you sort it out.
Please remember new construction provides wonderful opportunities for buyers and we help many families purchase in these communities. Naples area construction is still booming which causes some downward price pressure in resales due to competition. Talk to us about comparing new construction and resales. We would be happy to help you think through this.
Please give us a call if you are considering buying, selling or renting – or just to provide more facts. We would love to listen to you and help.
Like this story? Join the thousands of others who read our free monthly newsletter or click here for your free copy of our eBook "Understanding Naples Real Estate."