Posted on Saturday, March 31, 2018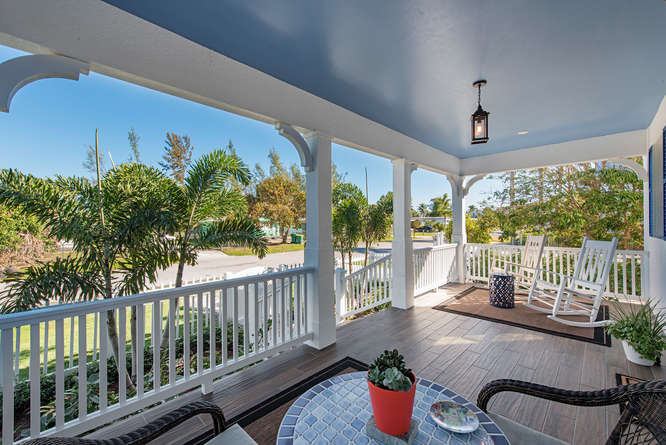 This is our first update about the cottages for 2018! Many readers have asked us how the cottages are coming along, and we owe you all some additional information about this great neighborhood in the Bayshore Arts District in Naples. So, here we go!
If you'll remember, The Island Cottages in a Naples Bay village is a walkable neighborhood near to the Botanical Gardens, 360 Market, Sugden Park, three marinas, the upcoming Celebration Food Truck Park, the upcoming Ankrolab Brewing Co., and so much more! If you haven't been over to the neighborhood, come on over and check it out. It's on Jeepers Drive off of Bayshore Drive, just across from the Windstar gate. You'll notice that there is a lot of building going on! The builder, The Gebelhoff Group, just finished the beautiful Bahama Cottage which is already under contract. The finished cottage has had a lot of interest due to the style and fresh look. Take a look at the pictures below. It truly makes you feel like you're always on vacation, sipping coffee from the front porch, waving hello to your neighbors.
Further down in either direction the Tuckernuck and Gasparilla Island Cottages are being finished. Tuckernuck has an incredible lake view. It is already sold, but there are two more lots available on either side of it. Gasparilla is also sold, and will be used as the model/sales center for the next several years.
Next to be built is Naushon Island Bungalow. See the single story front elevation below. If you'll notice the roof line allows for many windows to flood the house with natural sunlight. Like the other homes, it has a welcoming front porch and white picket fence – the American dream! Buy it pre or during construction to be able to make certain design changes or build a fully custom home to your needs on one of our many available lots.
For more information on these homes and all Naples real estate, please contact David Goebel at 239-285-2038 or email him here.