Posted on Friday, December 08, 2017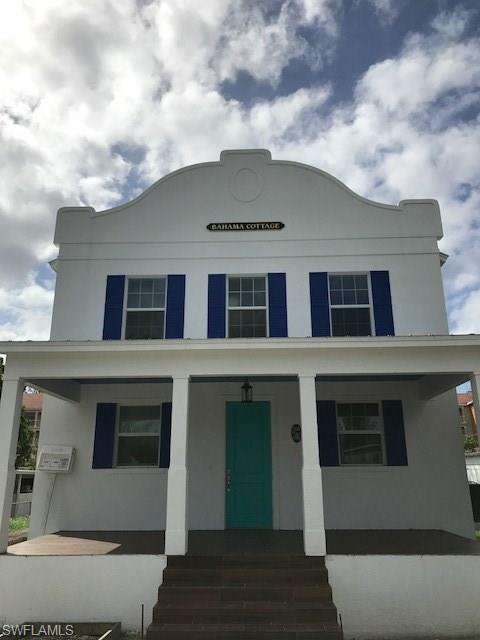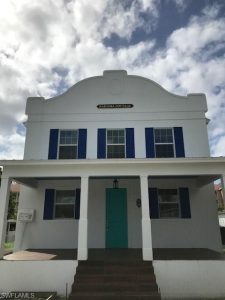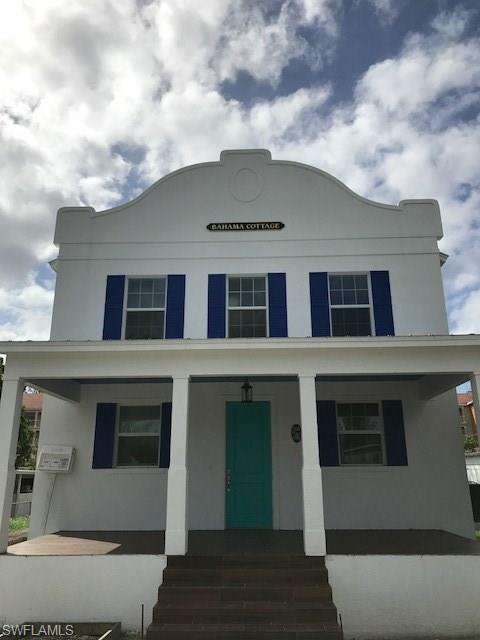 Who is developing those beautiful new in-town cottages on Jeepers Drive in The Bayshore Arts District? And, why are they so different from the blasé big production homes being built at so many communities around Naples?
Well, Michael Sherman is the developer! But let me tell you his story.
Michael Sherman or Mike as he likes to be called, is from a small town in Massachusetts called Marblehead. It was founded as a cod fishing village in 1629. As there were no cars then, the rocky little town developed in a way that was convenient for its residents to walk to everywhere they went from the harbor to the shops to their homes. The good news is that it has been preserved that way and it still is a lovely place by the water to live, work and play today. Mike attributes much of his design inspiration from his quaint home town and also from the many other seaside "walking" villages that he has visited and enjoyed.
Mike had a forty year career in the commercial real estate business, being involved in the design, development, management and marketing of literally hundreds of office buildings, shopping centers and industrial buildings. Eventually his successful career culminated in his retirement from CB Richard Ellis NE after twenty years as CEO and Managing Partner.
Along the way, he and his wife Bonnie found a seaside village in Floridacalled Naples. 17 years ago, they became Bayshore Arts District residents and Mike became a longtime member of the Bayshore Gateway Triangle CRA Advisory Board. With his love for great seaside villages, Mike quickly bought in to the CRA's redevelopment vision. With its proximity to Old Naples exciting downtown and being right on Naples Bay, this was a vision that he liked well enough to decide in 2005 to "put his money where his mouth was"! You see, Mike is a rare breed of person, an urban pioneer if you will. He doesn't shy from being first in an area where he can pursue an exciting vision to help to create a new reality…in this case, The Bayshore Arts District.
This vision is not completely new to the city planning scene. It is well documented in a philosophy called "New Urbanism". It is a movement that seeks to design neighborhoods around people's societal needs and desires for "community" rather than being subjugated to the de-personalizing impacts of the automobile. These are "walkable " towns, with urban charm and uniqueness not boring uniformity. They want to be friendly towns where neighbors take the time to get to know each other offering smiles and waves and conversation from their front porches as they go about their day. Towns not unlike a little fishing village called Marblehead!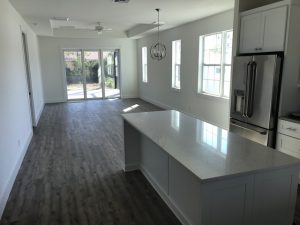 In 2005, Mike started working on his retirement dream, buying a few lots off Bayshore on Jeepers Drive, to begin building an infill "New Urbanist" neighborhood called "The Island Cottages in a Naples Bay Village". This would be his contribution to the Bayshore Arts District renewal. His concept includes "contemporary Old Florida" architecture, white picket fences, friendly front porches, parking (and unsightly garage doors) relegated to the rear to enhance the beauty and the "walkable" charm of the quiet street. To evoke the feeling of seaside villages around the world, each cottage is named for a favorite island and memorialized with a "Quarterboard" sign reminiscent of the whaling ships and unique homes in places like the island of Nantucket.
Today, with the ups and downs of the Great Recession in the rear view mirror, four homes are close to complete with "Key West House", "Tuckernuck Island Cottage" and "Gasparilla Island House" already sold. "Bahama Cottage" is for sale and ready for move in now. Mike is readying plans for at least six more Island cottages. Some will be designed for speculation and some will be full "custom designed" to discerning tastes and desires by the future home owner and Mike's team. It just has to be unique and friendly and named for a favorite island and… a good addition to the Bayshore Arts District!
So, if you like seaside villages, and have a pioneering spirit and want to live in a walk-able, bike-able and boat-able neighborhood with a friendly front porch, call David Goebel at 239-285,2038 for a tour of the village and the exciting vision. And if you see Mike, give him a wave as we walk by!