Posted on Monday, December 22, 2014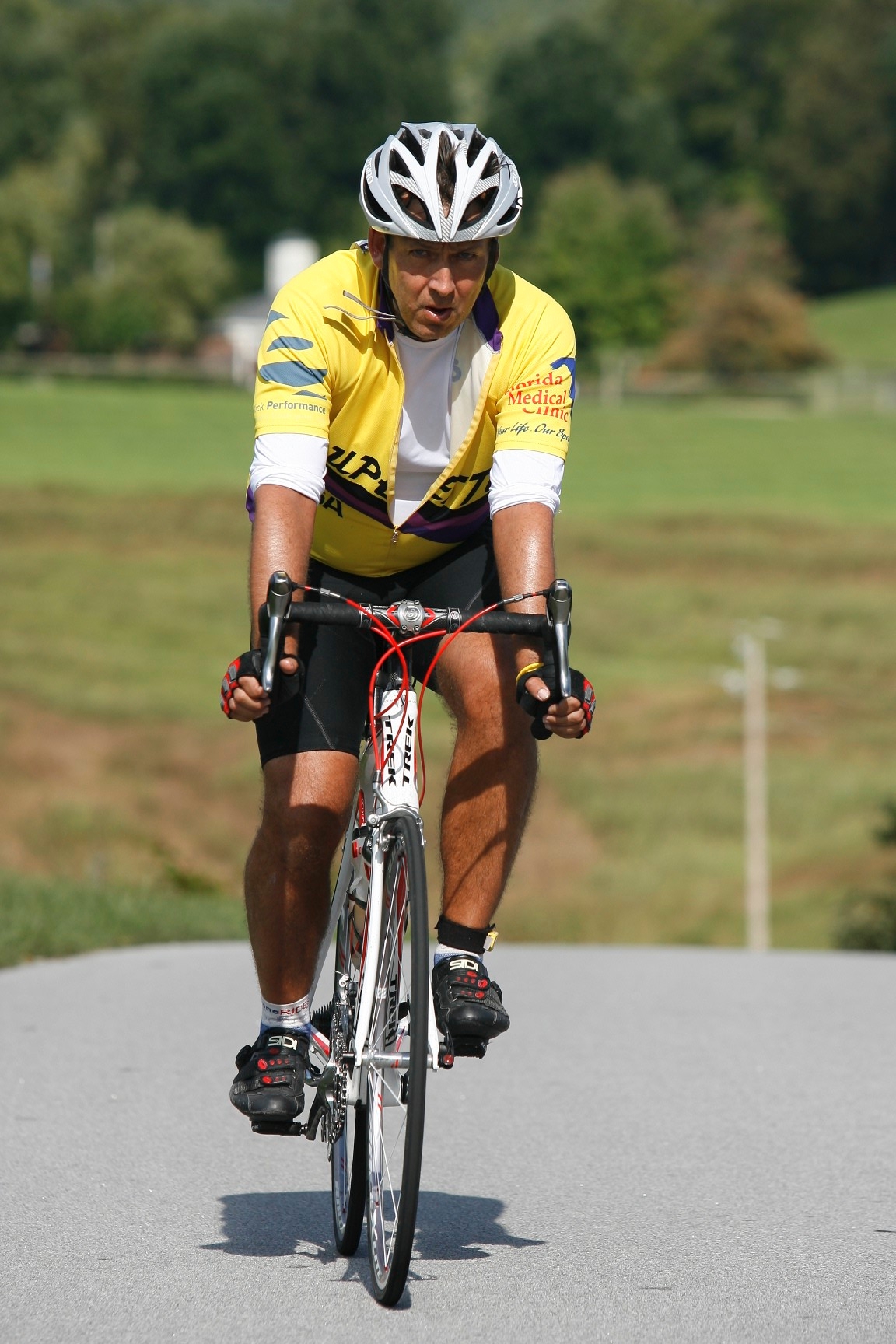 This coming May my sister and I will join our friends for the annual Citrus Ride and join the fight against MS. Why not join us or support those who ride to beat this terrible disease?

Many people around the nation are aware of the National MS Society's efforts to beat MS. First recognized as a separate disease in 1868 and still there is no cure. MS is the most common auto-immune disease affecting millions world-wide.
Across the Nation the MS Society organizes bicycle rides to raise money for research and the development of a cure. I have the real privilege of riding for Team Grupetto in the Florida Citrus Ride this coming May– typically the largest fund-raising team in the event.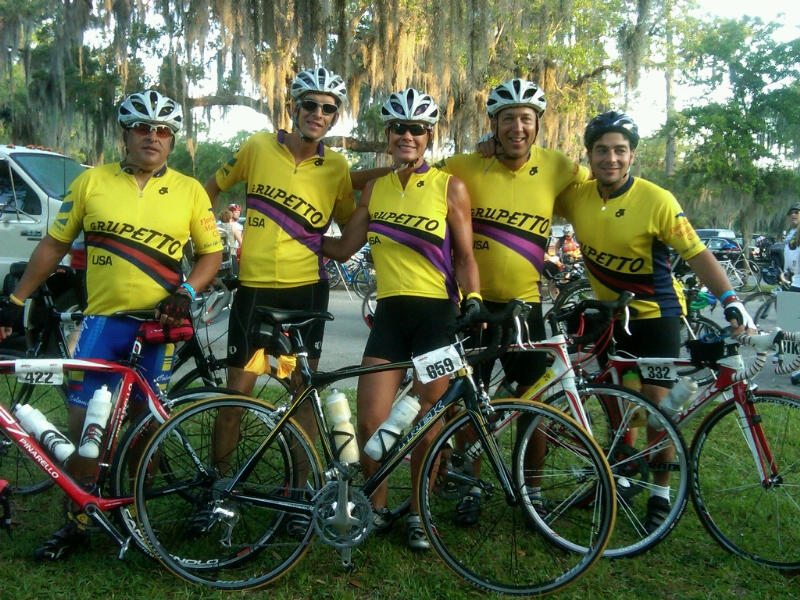 Let's take a look at what is going on here.
The Citrus Ride is a lot of fun for starters. Chose your distance 50,75, or 100 miles on day one and save a little for the second day ride of 50 or 75 miles. Yes you can race your brains out if you wish or you can go at a more leisurely pace. There are plenty of well-organized rest stops along they way and if your bike breaks down or you wear out they have roving vehicles to pick you up.

But here is the good part – you are riding in the Florida sunshine in May through flat or rolling terrain. Florida is a pancake of a state so fear no mountains and if you wish – put in a personal best century time on our roads. Citrus groves, livestock farms, live oaks well over 100 years old will greet you along the way.
The Day One finish finds you at Disney World and a well-earned dinner together, some awards and a lot of fun. Day Two is the same route back – abbreviated if you are a century rider – and a lot quieter. The combination of the day one work out and the party takes a little starch out of the second day.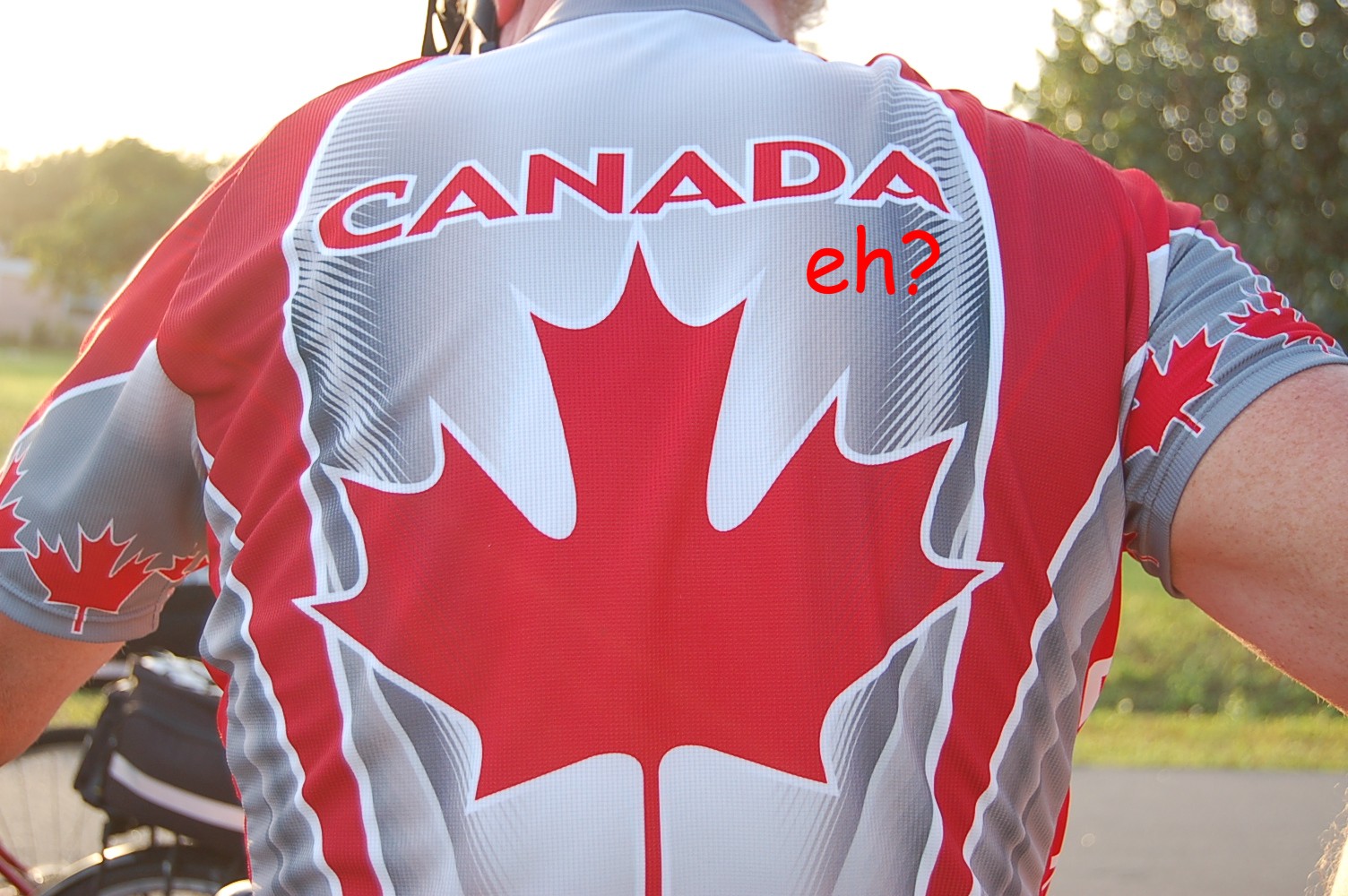 Let's not forget why we are doing this. The day before my first ride a few years ago my phone rang. A complete stranger called me to thank me for riding and although he had MS and was unable to ride or walk he would be there to cheer on the riders and thank them for their help. If that doesn't stir your soul I do not know what will.
About $100,000 will fund a research project – about what my team raises. The overall event will raise over a $1,000,000 and make a huge difference in the fight. Researchers are making real progress battling the disease and I say we should keep helping them. A good investment in the betterment of fellow humans – good stuff.


I would like to mention the thoughts of a speaker I heard one Saturday night at the Day One dinner. A world-class cyclist in her own right with ridiculous gifts for riding and competing. Then one day she started riding more slowly, her times were off, she was tired and something was wrong. She was diagnosed with MS. Did she throw in the towel? Nope. She slid further and further down always fighting it and over time leveled out and could start to walk again and tire less easily. Was that enough for her? Nope. One day she took out her bike and gave it a try. A rough, rough outing that was. Over time she performed better. One day she strapped on her helmet and entered an event. She finished. With MS. With everything against her. My kind of person. She is one big reason I ride. These folks inspire me.
If you would like to support my ride please go to
https://secure3.convio.net/nmss/site/Donation2;jsessionid=3B90DAB6332618F5E280BCCFACB014E2.app306a?idb=1614405222&45275.donation=form1&df_id=45275&FR_ID=22186&PROXY_ID=4364420&PROXY_TYPE=20.

I know, I know it is a long link but it will take you right to my donor page for the MS ride. Contribute to my ride, or someone else's ride, or ride yourself or just donate to the MS Society. Any amount is a good amount. All amounts help!
I think this is good money after a good cause.
Thanks for reading along.
Want to know more about living in Naples, Florida? We have toured and owned property in Naples for thirty-eight years and know we can help you out. Please give us a call at 239.595.3921.
Hope to meet and talk with you soon,
Mark Goebel PA, Nan Goebel PA and David Goebel, PA
Co-Founders of the Naples Best Addresses team
Coldwell Banker
Mark Goebel, PA and Nan Goebel, PA
REALTOR Coldwell Banker 5th Avenue South
Mobile: 239.595.3921 239.595.3920
NaplesBestAddresses.com
Facebook: NaplesBestAddresses
Youtube http://www.youtube.com/user/naplesbestaddresses?feature=results_main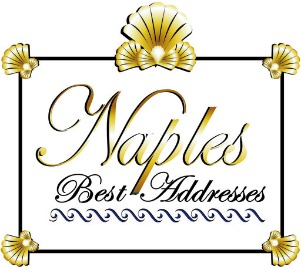 ————————————————————————
No legal, investment, or tax advice is being given in this Blog. Consult with legal, financial and tax professionals before acting on any real estate transaction. Actual real estate price and sales results are subject to market forces and are not completely predictable. The writings of this Blog are intended for the sole use of our clients.
We are pleased to announce a portion of our real estate earnings go to support the The Naples Botanical Garden, Habitat for Humanity Collier County, The Race For The Cure Citrus Ride, The Seacrest Country Day School and The Naples Winter Wine Festival.
Some of the data relating to Naples homes for sale and Naples real estate for sale on the NaplesBestAddresses.com website comes in part from the Broker reciprocity program of M.L.S. of Naples, Inc. The properties displayed here may not be all the properties available through the MLS reciprocity Program. This information is deemed reliable but is not guaranteed. Buyers and sellers are responsible for verifying all information about their purchase prior to closing.
Mark Goebel, PA is a REALTOR with Coldwell Banker on 5th avenue in Naples, Florida with 35+ years of visiting and living in Naples. After 25 years at Accenture, Mark retired as a managing director and spends his time helping non profits and building a Naples real estate team with his wife Nan. Talk to Mark and Nan about life in Naples and why they chose this place to live full-time over all others and enjoy Naples real estate.
Contact us to learn more about Naples real estate trends, the florida rental market, Naples design ideas like coastal contemporary and transitional designs or just get a feel for the place like Naples Florida population trends.