Posted on Wednesday, December 17, 2014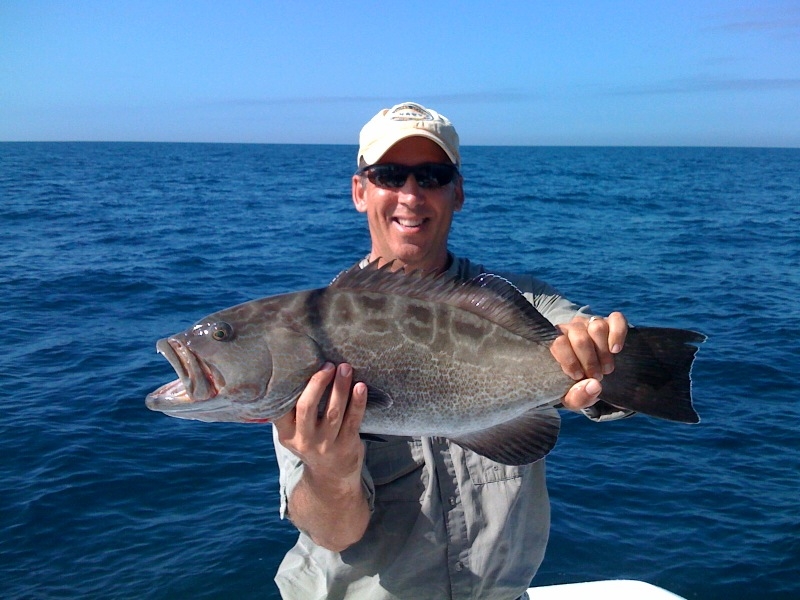 (the grouper are coming! Naples Best Addresses all rights reserved)
Back in June, 2014 we broke the news to our blogosphere a new chain of artificial reefs in Naples and Marco is coming and now we are closer to reality. Please see our article at http://nangoebel.wordpress.com/2014/09/27/the-dreams-of-new-artificial-reefs-are-now-a-reality-first-one-goes-in-off-marco/
What a wonderful idea to build artificial reefs in the Gulf of Mexico off Marco and Naples to improve the environment, fishing, diving and eco tourism. We are striving to be the best in the world at this. What may have seemed like a pie-in-the-sky idea back in June these efforts are now moving forward thanks to some great local leadership. It now seems we are declared the largest reef project in this hemisphere.
Listening in at the Men's breakfast at Trinity by The Cove church last September I learned of the audacious local project led by Peter Flood and his friends in Naples, Florida. The building of large and scientifically designed artificial reefs – lots of them in fact. Over thirty-six football field size reefs are planned between Marco Island and Ft Myers ten to twenty miles offshore in what will be the largest artificial reef network in the United States.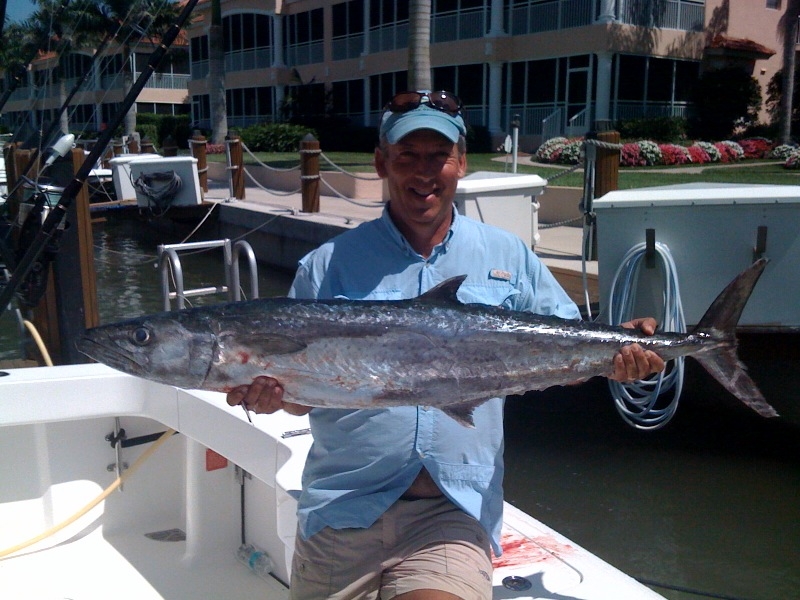 (the Kings are going to like the reefs! Naples Best Addresses all rights reserved)
Why in the world would you do this? Lots of reasons, take your pick. If you are Peter Flood you are doing it for generations yet to come and it is the right thing to do. What an incredible act to give back.
If you are into fishing you might be surprised to learn (as I listened in at the men's breakfast) once the reef is on the bottom FISH WILL SHOW UP IN EIGHT HOURS. Not months folks, hours. The capitalist in you will be glad to hear millions of dollars may appear in dive shops and fishing charters. Environmentalists will love this as we return much of the sea "dessert" floor to coral reef wonders. Or as Peter would say he is doing it for our kids so they inherit something other than the wind.
Building a reef is a little tougher than dumping stuff in the ocean. Locals including your truly will know the remains of past projects which dumped pipes and rocks and boards in the Gulf can no longer be found! The Gulf swallows stuff up by the shifting sands of the deep. Peter's reef's are different however. The right designs (done by reef experts), with the right materials (fish species specific), over the right grounds and they will not be swallowed up. They will be there for a long, long time.

My friend and I once built our own artificial reef by accident. Due to a mechanical mishap by an unnamed boat yard his boat sank with us on it some thirty miles offshore. We spent some time in a life raft and were rescued by the good shrimp boat Angelina. We found ourselves in the local papers. I would not recommend this method to build a reef. However it worked.
Within weeks we had one of the best fishing spots in town and only the two if us knew where it was – well the Coast Guard knew too but they do not do much fishing. And true to Peter's presentation after a few years we cannot find the wreck anymore. The engines literally sunk into the sand and the fiberglass broke up and is distributed all over the place. You need the right design on the right bottom. If a whole boat may disappear so may most of the boast projects. But not Peter's design.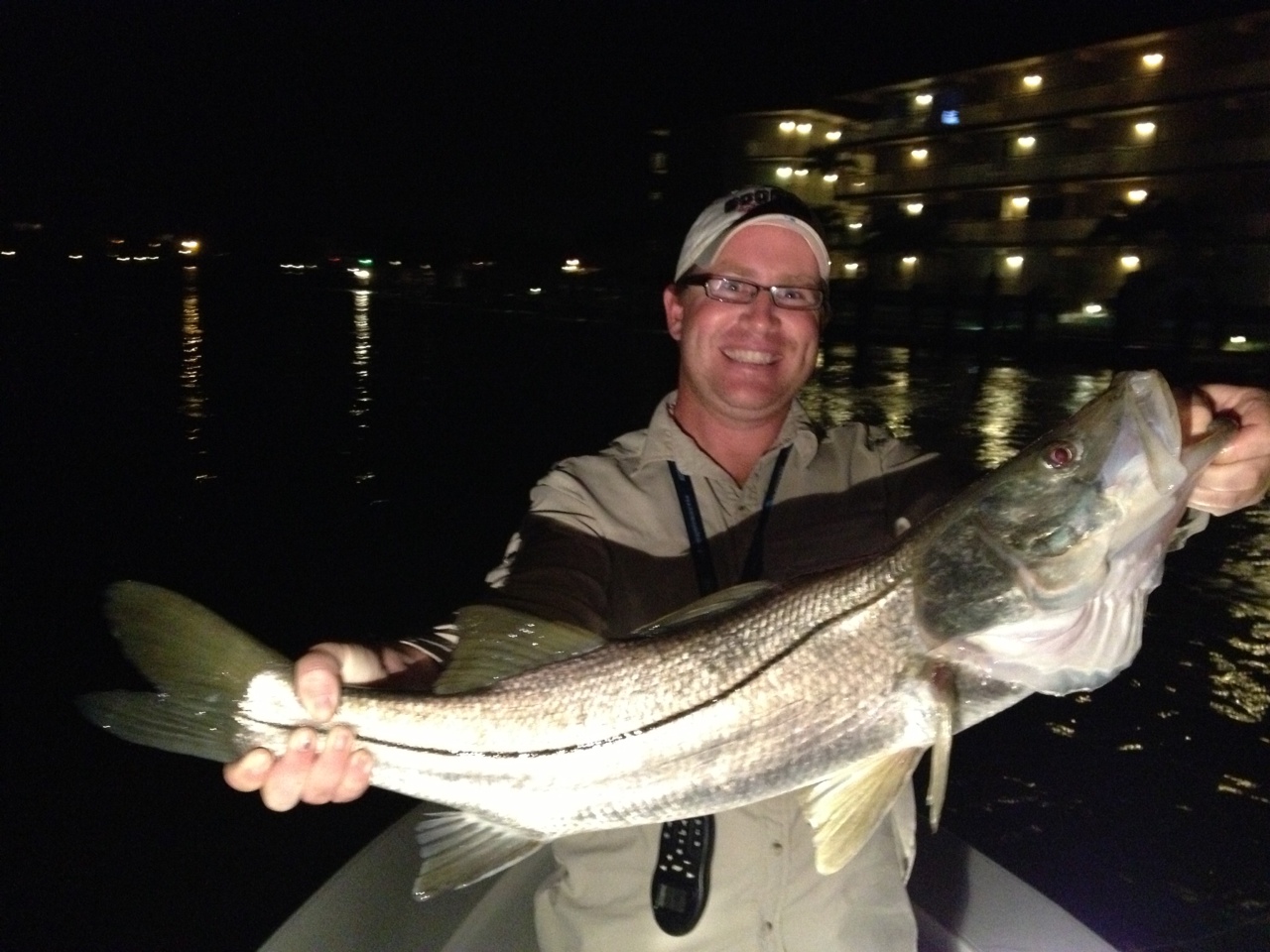 (from last season …the inshore snook fishing is not bad here Naples Best Addresses all rights reserved)
Don't tell this to some of the local fishing guides but you just cannot go out to the Gulf and put things on the bottom and make your own reef. Well you could but it is not allowed and besides you need the right designs and materials to make this last.
Want to have a coral reef named after you for all eternity? It will cost you $100,000 but all levels of donations are welcome to support this important project. Go to http://www.cfcollier.org/artificial-reef-fund/ to see how you can get involved and help.
We hope you liked this article as we are very pleased to see this project moving forward. I am looking forward to the fishing.
Wow – due to the generosity of many and the leadership of one man the LARGEST ARTIFICIAL REEEF IN THIS HEMISPHERE IS ABOUT TO DEPLOY. The Marco Eagle broke the story again today so go to their site and read all about it at http://www.naplesnews.com/community/marco-eagle/game-changer-largest-artificial-reef-in-hemisphere-set-to-deploy-off-marco-island_83204997
I also encourage you to read the Naples News and their article on the reef at http://www.naplesnews.com/community/marco-eagle/game-changer-largest-artificial-reef-in-hemisphere-set-to-deploy-off-marco-island_83204997
Can you imagine FISHING IN DECEMBER IN SHORTS? No ice fishing hut and a heater folks – outdoor fishing in the sunshine Wow. Ok I like the north country too but to fish here in Naples on the Gulf or in the back country twelve months a year is really too fun. Get ready.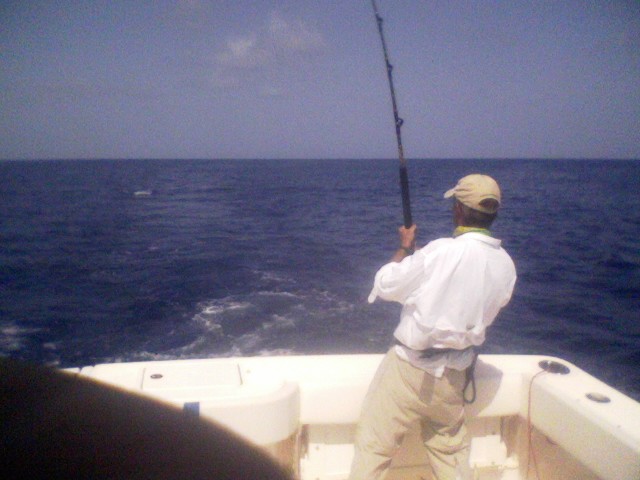 Like the idea of the year round Naples lifestyle? Please give us a call and catch up with us. We would be pleased to help you look at these properties or other offerings. We have toured or owned property in Naples for nearly forty years. We are fortunate to call this wonderful paradise our full-time home. here.
Also consider reading our book "Understanding Naples Real Estate" to get you started on your real estate search https://www.naplesbestaddresses.com/offer/ or just give us a call about things to do here.
Hope to meet and talk with you soon,
Mark Goebel PA, Nan Goebel PA and David Goebel, PA
Co-Founders of the Naples Best Addresses team
 Coldwell Banker
Mobile: 239.595.3921 239.595.3920
NaplesBestAddresses.com
Facebook: NaplesBestAddresses
Youtube http://www.youtube.com/user/naplesbestaddresses?feature=results_main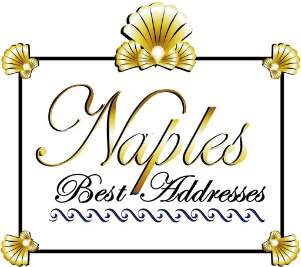 ————————————————————————
No legal, investment, or tax advice is being given in this Blog. Consult with legal, financial and tax professionals before acting on any real estate transaction. Actual real estate price and sales results are subject to market forces and are not completely predictable. The writings of this Blog are intended for the sole use of our clients.
We are pleased to announce a portion of our real estate earnings go to support the The Naples Botanical Garden, Habitat for Humanity Collier County, The Race For The Cure Citrus Ride, The Seacrest Country Day School and The Naples Winter Wine Festival.
Some of the data relating to Naples homes for sale and Naples real estate for sale on the NaplesBestAddresses.com website comes in part from the Broker reciprocity program of M.L.S. of Naples, Inc. The properties displayed here may not be all the properties available through the MLS reciprocity Program. This information is deemed reliable but is not guaranteed. Buyers and sellers are responsible for verifying all information about their purchase prior to closing.
Mark Goebel, PA is a REALTOR with Coldwell Banker on 5th avenue in Naples, Florida with 35+ years of visiting and living in Naples. After 25 years at Accenture, Mark retired as a managing director and spends his time helping non profits and building a Naples real estate team with his wife Nan. Talk to Mark and Nan about life in Naples and why they chose this place to live full-time over all others and enjoy Naples real estate.
Contact us to learn more about Naples real estate trends, the florida rental market, Naples design ideas like coastal contemporary and transitional designs or just get a feel for the place like Naples Florida population trends.