Posted on Thursday, May 24, 2012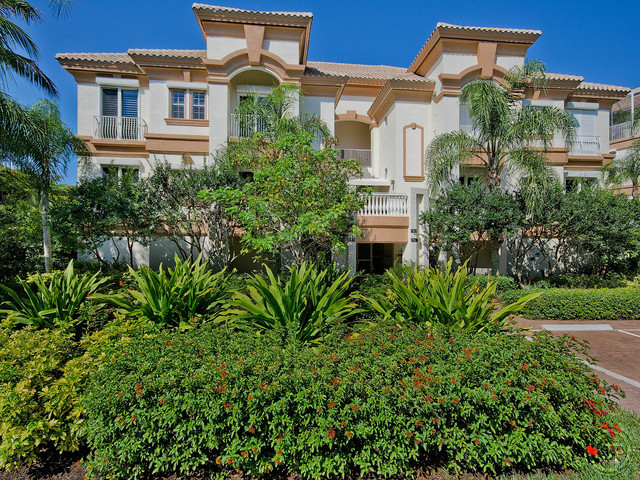 Just yesterday we listed our latest offering on Naples Bay, 1620 Star Point Lane. With sweeping views of the bay this luxurious looks over the gorgeous evening sunsets from your private lanai. Walk to your 30′ boat dock with lift or soak in the resort pool and spa right outside your door. Why not board the shuttle boat to Windstar's private beach on Keewaydin Island.
The property is located at Windstar on Naples Bay (http://www.windstarclub.com), club memberships are available but not required. Membership privileges include Tom Faxzio golf course, tennis programs, fitness programs and dining on Naples Bay.
The Windstar on Naples Bay community is perched on the east side of Naples Bay facing west for those wonderful Florida sunsets. Right next door is the Naples Botanical Garden and even if you are not into all things horticultural you may enjoy seeing the tropical gardens and plan life – nothing like up north.
Walking the grounds around Windstar on Naples Bay you will find Tom Fazzio's first Florida golf course and an abundance of wildlife around the place. Bicycle and walking lanes are provided on the quiet roadways. Venture into the club house (membership optional thank you) and the second floor dining room and lanai will provide you some of the best views of the bay. An active tennis program, health club and a number of fitness classes will also keep you going.
Head south along the grounds and you will find the Southpointe Yacht Club on property – a deep water marina, club house and pool. The first and third Mondays of the month here you will find a standing party and plenty of new and friendly folks to get to know.
Heading north on the property and behind the club house find the water shuttle to take you to Windstar's private beach on Keewaydin Island – a seven mile barrier island with few inhabitants accessible only by boat. Enjoy a walk down the beach for some shelling, see the shore birds by the hundreds, and enjoy the waters of the Gulf of Mexico without a lot of other humans around.
In its first day on the market 1620 Star Point Lane #102 (MLS #212017169)received its first preview and we are looking forward to seeing the buyers this coming week. A three bedroom plus den condominium with 3,552 total area 45 minutes from the airport. The size of this place might be right for a lot of people with 2,573 square feet under air. We hear of folks "downsizing" to those 2,500 – 3,000 square foot properties and Star Point Lane is a good example.
Why not spend the day with a morning walk in the Florida sunshine or a workout at the club, then head down to that private beach? Not enough oomph for you? Dial it up with some tennis, running or golf and go relax at the Botanical Garden next door and enjoy the beautiful tropical setting. It sure beats sitting inside in Chicago or Toronto on a winter's day. Oh yes, at the end of the day why not walk over to the club and have someone cook for you before you return home to a soak in the resort pool hot tub and a wonderful night's sleep?
The condominium is move in ready. You will not need to fix this one up. Come on down here and see us. We would very much like to show you the Naples, Florida lifestyle and how wonderful living here can be.
———————————————————————————————————
No legal or investment advice or suggestions are being given in this Blog. Actual real estate price and sales results are subject to market forces and are not completely predictable. Please consult a lawyer or investment advisor for such legal and investment advice. The writings of this Blog are intended for the sole use of our clients.
Mark Goebel, PA is a REALTOR with Coldwell Banker on 5th avenue in Naples, Florida with 35+ years of visiting and living in Naples. After 25 years at Accenture, Mark retired as a managing director and spends his time helping non profits and building a Naples real estate team with his wife Nan. Talk to Mark and Nan about life in Naples and why they chose this place to live full-time over all others and enjoy Naples real estate.
Coldwell Banker, Broker Nancy MacDonald
Mark Goebel, PA REALTOR
Mobile: 239.595.3921
Email: mark.c.goebel@gmail.com
NaplesBestAddresses.com
Facebook: NaplesBestAddresses
Twitter @mcgoebel
Naples Best Addresseses – Where The Best Address in Naples Real Estate Is Yours