Posted on Monday, October 23, 2017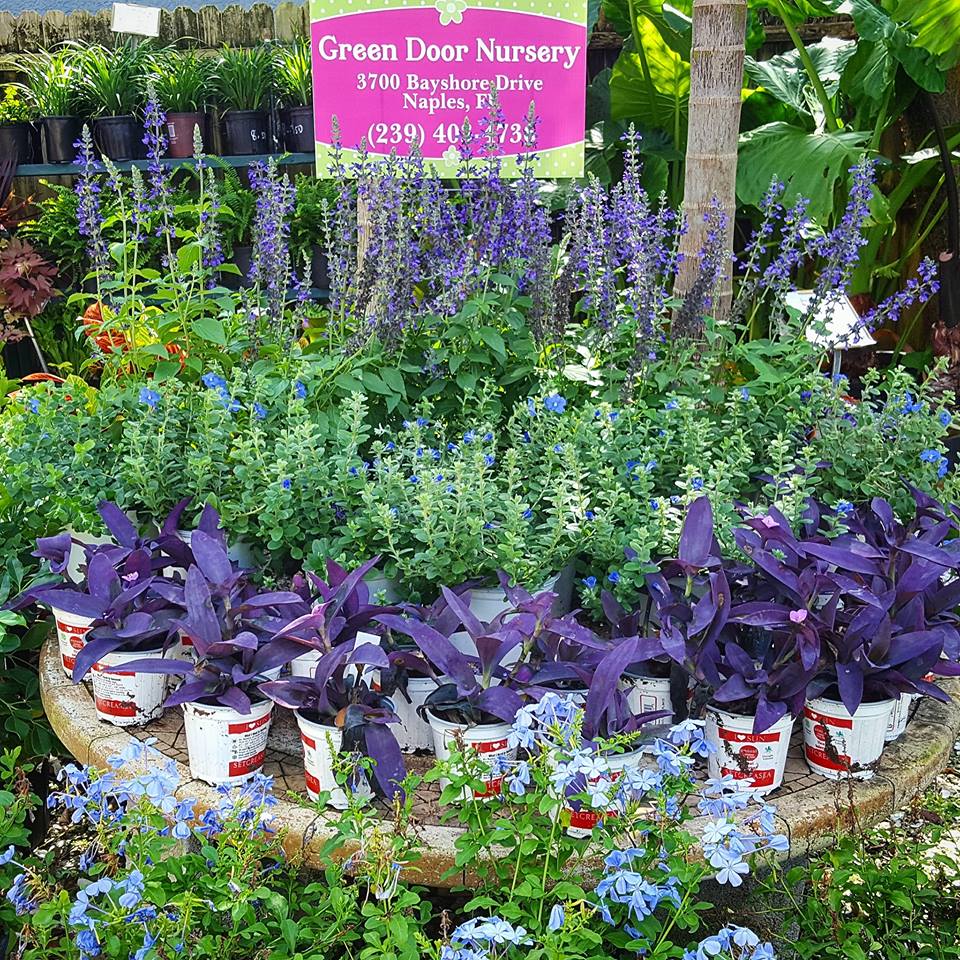 In need of plants, landscape design, or interested in learning more about gardening in the Naples tropical climate? Look no further than Green Door Nursery in the Bayshore Arts District. A family owned business, Green Door Nursery has been an active member of the community for the past 10 years offering classes, art shows, and giving back to the community through donation drives.
Head over to the nursery and you will have the opportunity to speak to a knowledgeable master gardener to answer your gardening questions. Joel Toledo, the owner, really knows his stuff and he makes sure that all of his employees do as well! They offer much more than just plants and herbs. They offer hour long classes, seminars, and potting parties on special Wednesdays, Fridays, and Saturdays in their large backyard. Use these classes to hone your gardening skills, for instance, learn how to mount orchids onto trees. Also, be sure to ask about their landscape maintenance services and landscape design.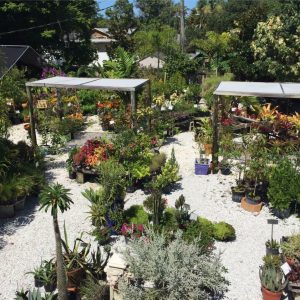 Green Door is really the only nursery close to downtown or on the East Trail. It prides itself on locally grown flowers and herbs and quality products from around the world. Their store includes specially sourced ceramics that can be left outside year after year, including hand painted Mexican talavera and Italian and Columbian Terracotta. Additionally, they offer local furniture for sale.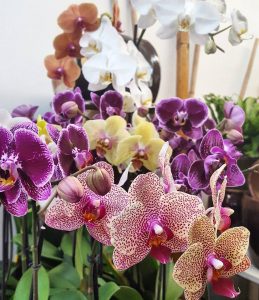 Speaking of local, Green Door Nursery along with their Bayshore Arts District neighbor, A. Jaron Find Jewelry Studio, are hosting an Art and Craft Event, Art Among the Blossoms on November 18th. This free event, now in its 5th year, features more than 25 local vendors and artists and all different styles and media. Green Door will offer 15% off the entire store and nursery during this event.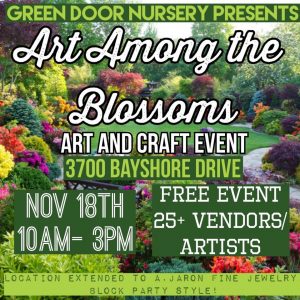 Come on in and talk to their expert staff and be sure to say hello to their friendly rescue cat, Felicia!
Green Door Nursery is located at 3700 Bayshore Drive, Naples, FL 34112.
Follow Green Door Nursery on Facebook, sign up for their emails, or head over to their website to learn more about upcoming events and specials.
Special Note: Members of the Naples Botanical Gardens always receive 10% off their purchases at Green Door Nursery.