Posted on Thursday, June 21, 2012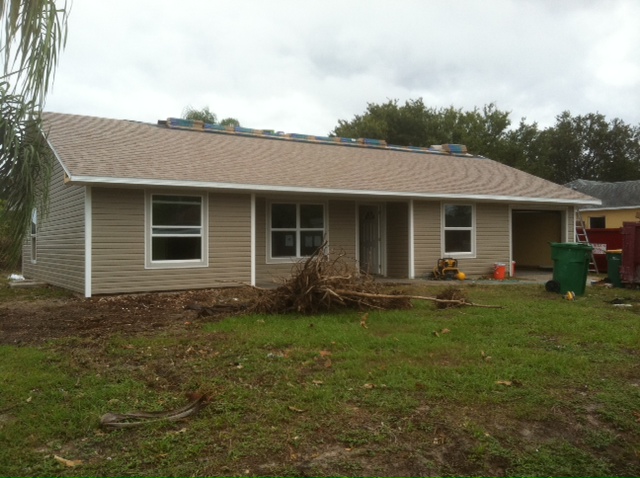 If you are looking for a return from real estate I know you will be rewarded from a day of work on a Habitat house.
Yesterday I strapped on my tool belt and headed out to one of our Habitat For Humanity renovation projects (Full disclosure I am Vice President of Habitat Collier). In the summer months, when our snow bird volunteer workforce is up north) we focus on renovations as the build-from-scratch work is set aside for the benefits of a mass of volunteers – think 100 people on a Saturday. So in the summer months it is back to renovations where the work is more unique and skilled (due to my lack of skill I tend to tear stuff out and collect the construction garbage).
So yesterday we were in Golden Gate fixing up the home pictured above. Some family, legal residents of the United States who BUY will buy this house (we do not give them away) will really enjoy the new home. Our default rate is less than 1% on the mortgages and oh just think if that was our national average. And the folks work 200 hours on their own house before buying it – that is skin in the game.
The demand here is great making us one of the largest Habitat operations in the country. We typically have ten applicants for every home we can build and the generosity of the Naples community is very good – the combination which makes us so large.
Check us out online for more information http://www.habitatcollier.org/). If you like real estate and want a refreshing break – try building or renovation a home for someone less fortunate. It will be one of the best returns from real estate you see this year.