Posted on Thursday, March 23, 2017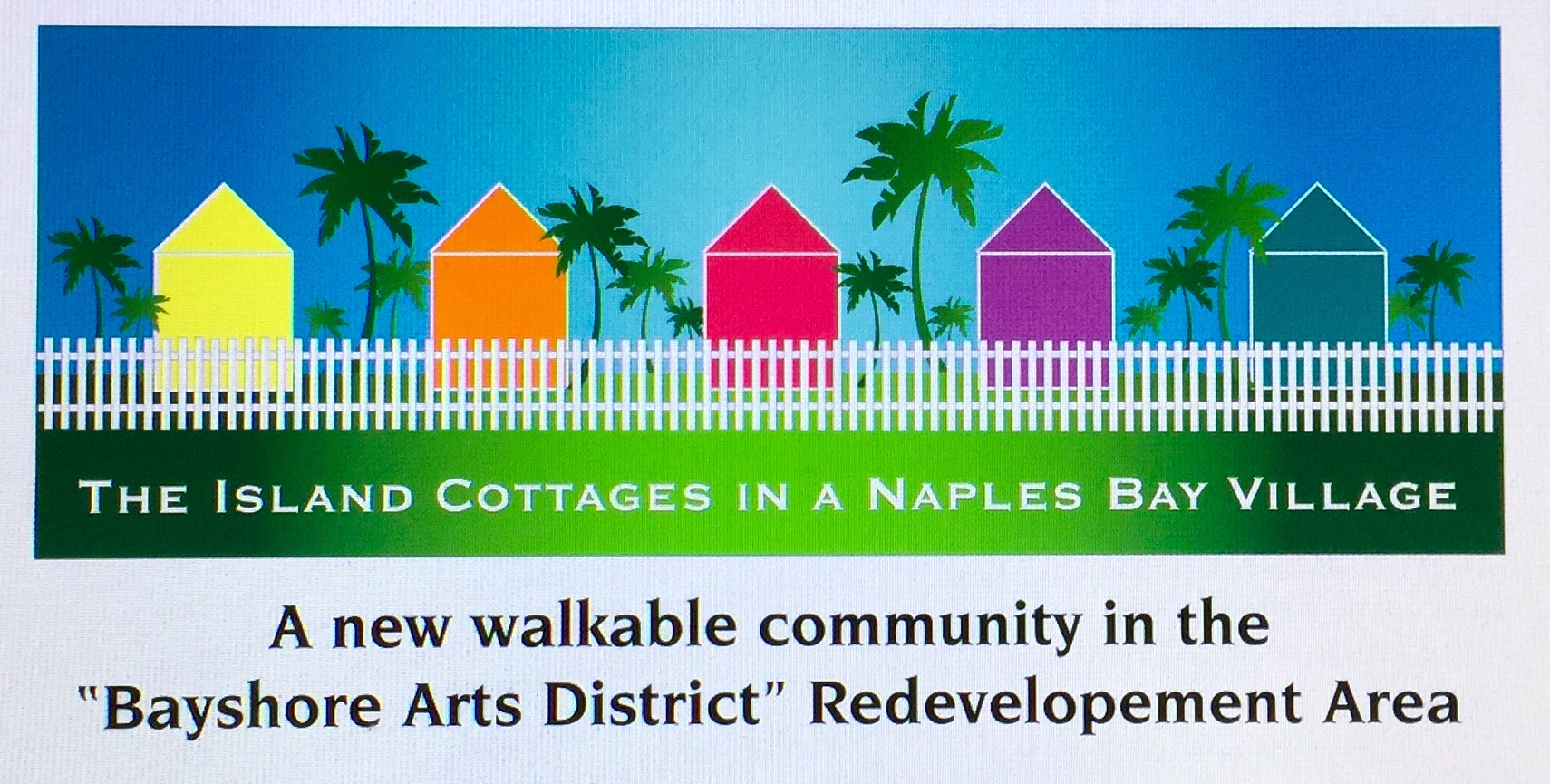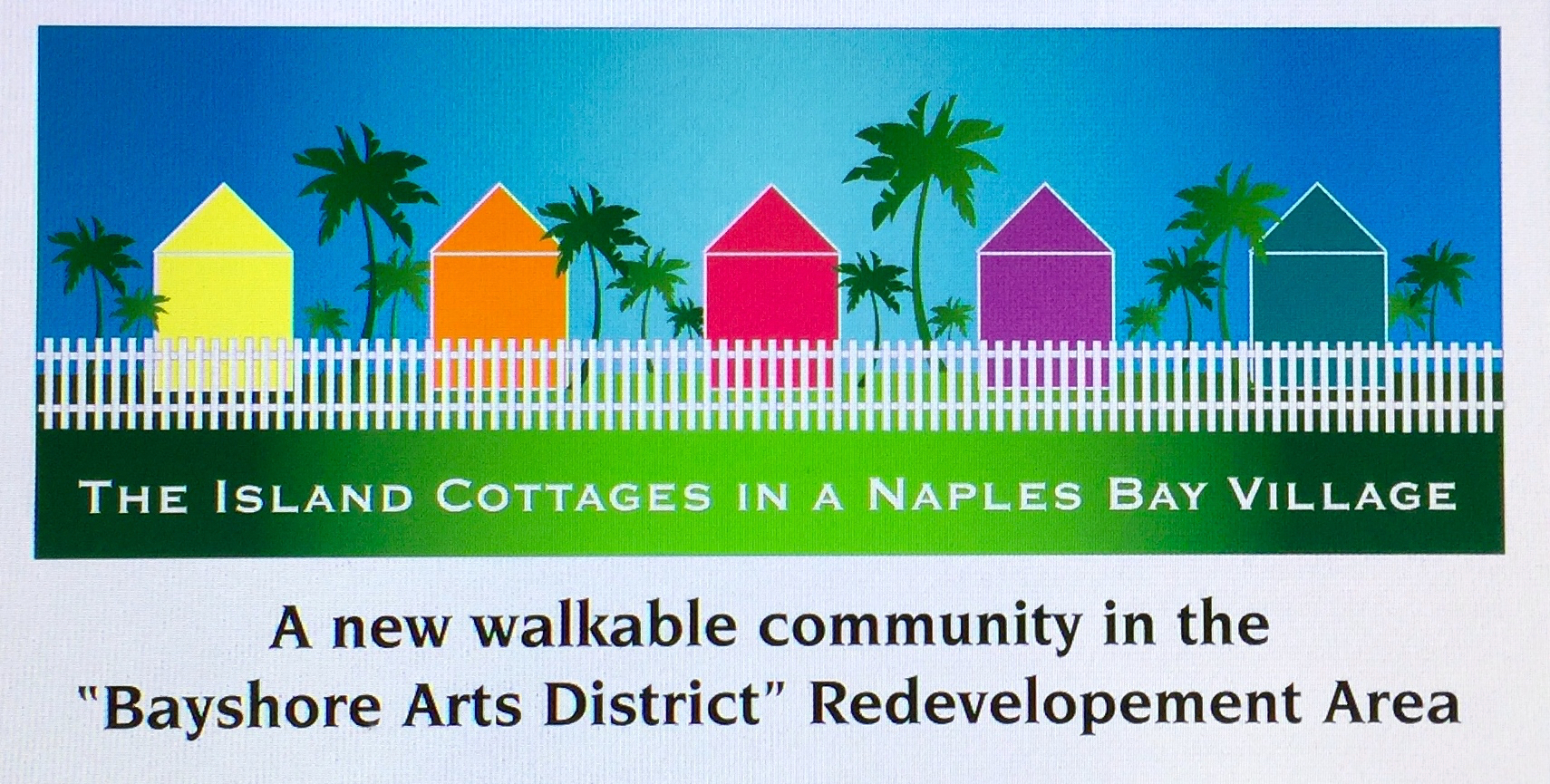 The Island Cottages in a Naples Bay Village are creating quite a buzz around the Bayshore Arts District and Naples that we wanted to post another update for March. If you missed our previous posts about these new construction Florida style cottages, you can read about them here and here.
As we mentioned in previous posts, the Key West House has sold and we broke ground on cottage #2, the Bahama Cottage in December. If you'll remember, the cottages are built on a speculative basis and are designed to grow. We start by designing the site plan and building the basic house: a great room (living room, dining room and kitchen) and three bedrooms, 2 ½ baths, the white picket fence, a large friendly front porch and an even bigger screened lanai facing out to the fully fenced and landscaped back yard. Parking is also to the rear.
Then the buyer can add additional customization when and if they want to. For instance, they may want a garage (one, two or three cars!) or a pool/spa or a small guest house (stand alone or above the garage "Carriage House" or "Mews" style) or a garden shed or boat storage building etc, etc. You get the picture.
The Bahama Cottage is going to be 1825 sq. ft. of air conditioned space built in a Dutch West Indies style with a dramatic parapet façade behind the even larger friendly front porch. This cottage has a first floor master suite as many of our guests/prospects for Key West House mentioned that desire. That said, there are many similarities to the Key West House:
A White picket fence and gate at the heavily landscaped front
Large fenced-in backyard sanctuary
A 560 sq. ft. screened lanai
Large kitchen with a huge island and lovely cabinets
A spacious pantry
A spacious laundry room
Three bedrooms, 2 ½ baths
We are also happily working on Cottage #3, the Tuckernuck Island Cottage. This will be the first custom build-to-suit for a new home owner. The owners wanted to be in The Bayshore Arts District because they have enjoyed seeing it improve in recent years and they believe that an investment in The Bayshore Arts District will be a great long term bet.
Tuckernuck Island Cottage will be an old Florida design with an enormous great room, master suite and wrap around covered and screened lanai all sharing the lovely first floor view of the large pond out back. Other nice touches are a pantry/laundry/accessory room off the kitchen and an outdoor kitchen and outdoor living area with a TV over a fireplace on the large lanai.
In addition, the house will have a first floor guest suite adjacent to the "you got to have it" friendly front porch. Like all the Island Cottages, the front yard will be wrapped in a white picket fence and heavy landscaping but this home will have a set-back 2½ car garage. Upstairs will be another guest room and bath and a multi-purpose "Loft/Den" with a great pond view.
The goal is to break ground this spring so that the new owners can have occupancy of their new home in the late fall or early winter.
The last update for this month is on cottage #4, the Gasparilla Island House. The goal is to be building this cottage simultaneously with Tuckernuck Island Cottage this summer and fall. It will be a slightly larger version of the Key West House and Bahama Cottage. The Gasparilla Island House will be used as a model of what can be achieved on these 6850 sq.ft. lots in The Island Cottages in a Naples Bay Village.
Some of the popular amenities will be added to the basic house so that future buyers can visualize how a pool, spa, garage and guest loft can be integrated into the design. The house will have traditional southern double-decker porches at the street face, a soaring two story living room, three bedrooms (two will be master bedrooms, one up and one down) and a second level balcony office/den.
This great street in the Bayshore Arts District is certainly coming together nicely!
If you want to discuss any potential interest in The Island Cottages in a Naples Bay Village please call David at 239-285-2038.
Want to know more about the Bayshore Arts District? Follow "Living in the Bayshore Arts District" on Facebook.
Like this story? Join the thousands of others who read our free monthly newsletter. We write about the Naples real estate market and the wonderful Naples lifestyle. Sign up here.