Posted on Wednesday, April 19, 2017
When you think of flowers in the Bayshore Arts District, you may automatically think of the Naples Botanical Gardens but there is another stop you should make when you're in this area of town, Blooms by Steven Bowles Creative, a fresh floral design studio.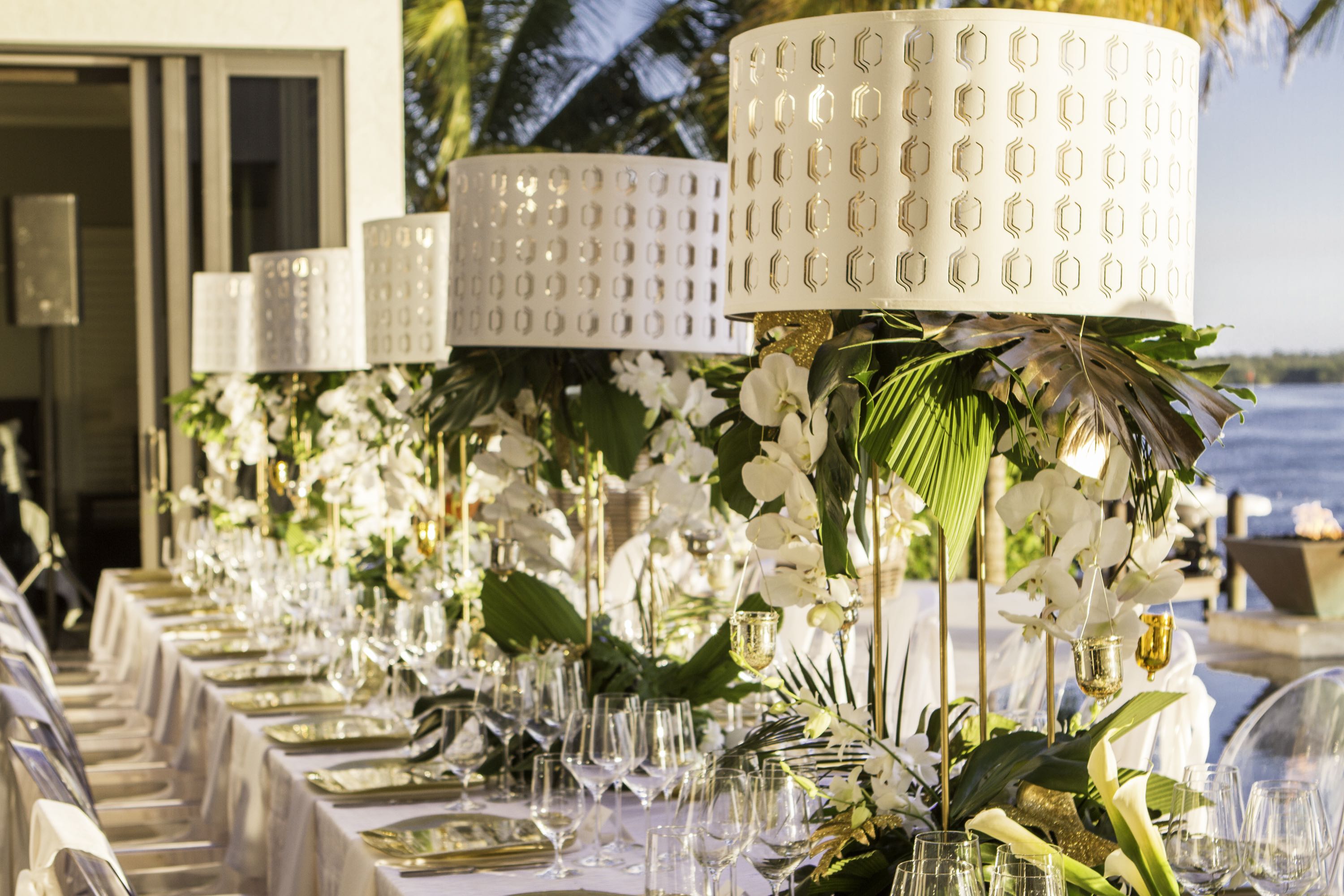 Blooms has been open just over a year now and offers much more than floral design. The studio offers flower arranging parties and event planning. With a background in visual retail display, Steven thinks of each event like a big window display because you have a short amount of time to capture the audiences' attention. His work is superb and each piece is far from boring. He has a signature style. Much like you know the designer of a certain dress or purse, you certainly know a Steven Bowles floral design when you see it.
Steven's work can be seen at weddings, galas, private dinners, and much more. Steven's favorite event that he has planned was the Kind Mariner's Ball for the Freedom Waters Foundation. With 250 people, it was also a very large event. He created a woodland scene in the lobby to invite people into the Irish themed gala which included a woodland nymph dress for the harpist made from moss and leaves. The costume even included a headdress with small horns. What a great way to be invited in to a party!
In the midst of two huge events the weekend I met with Steven, his store was taken over by moss and, of course, flowers. His shop is modern with pops of bright green. The long white table gives a great blank canvas for the designs that Steven creates and for the DIY flower arranging parties. It's a fun atmosphere that can really get your creative juices flowing. He moved into this space in the Bayshore Arts District after Season in May of 2016. Steven was drawn to this area of Naples and chose this location mainly because of the Botanical Gardens, it made him feel energized. Many may remember the space as a coffee shop and it was a blank slate to make something fun. Like many others in the area, Steven is excited for what is coming in the Bayshore Arts District, including a microbrewery and food truck park. Steven thinks these will both be great and says that "there is a lot of hope for this area. The people who live here who already know how wonderful it is and are behind it 100%".
Steven mentioned that he enjoys working with his clients to come up with a concept for their party using a combination of their vision, his vision and sometimes a bit of Pinterest, too. The most gratifying part is the reveal to clients, "it's very rewarding". It's no wonder why Steven has more than 30 outstanding reviews on his Facebook Page, he cares about his customers and his community.
Do you have an event coming up that you'd like to use Steven for? Steven's contact information:
Phone: (239) 304-9063
Email: steven@stevenbowlescreative.com
Address: 3570 Bayshore Drive, Naples, FL 34112
Website: http://stevenbowlescreative.com/
Facebook: https://www.facebook.com/stevenbcreative/
Like this story? Join the thousands of others who read our free monthly newsletter. We write about the Naples real estate market and the wonderful Naples lifestyle. Sign up here.