Posted on Wednesday, March 26, 2014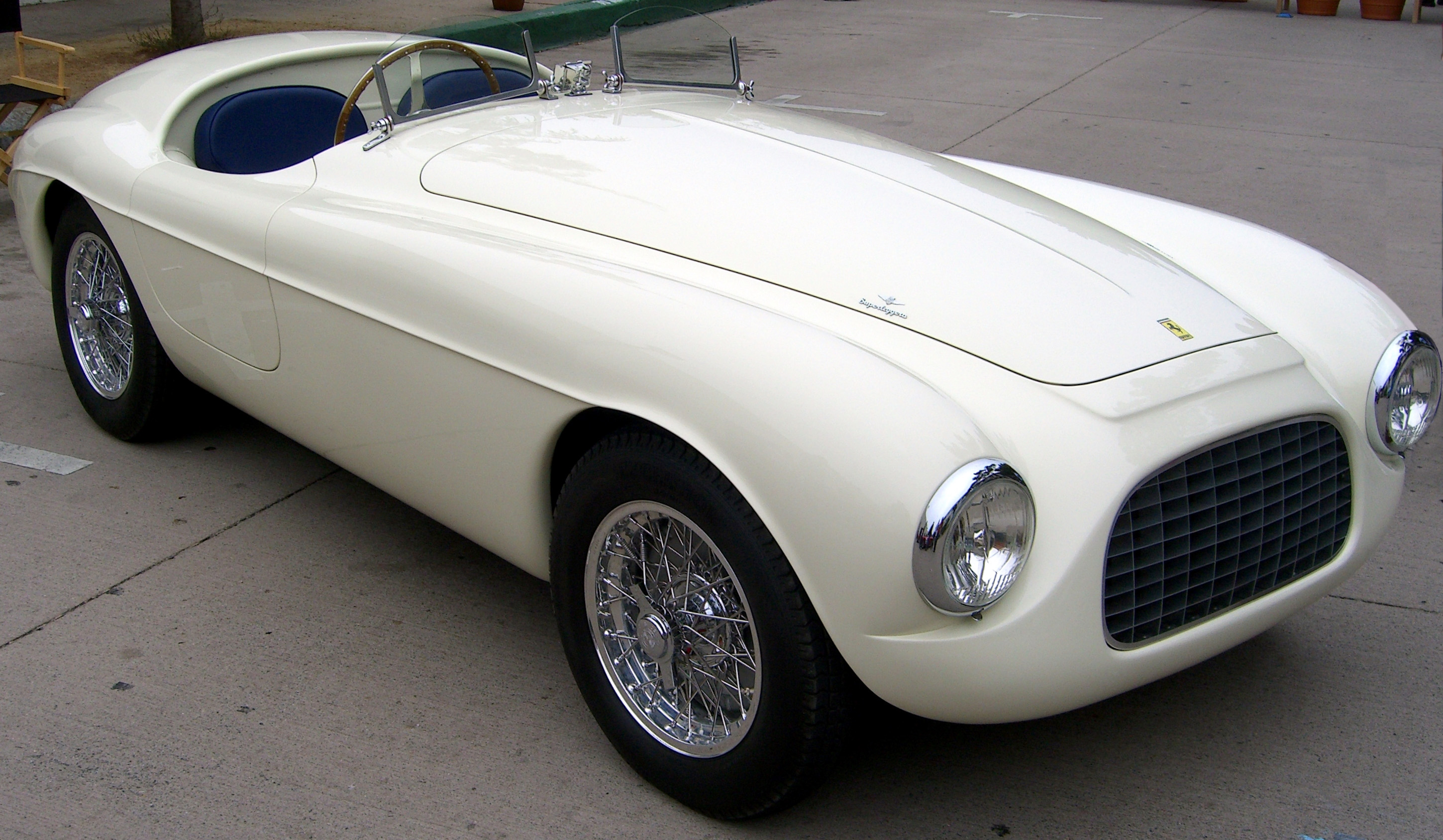 (public images)
Two years ago while working on a non-profit project I was fortunate enough to receive an invitation to Mr. Collier's automobile collection and take a first hand look at Miles Collier's efforts. I have toured a few auto museums and private collections before like the Henry Ford museum in Detroit but this one is special. This is art on wheels. It is leading technology of the day. It is man's spirit for the open road. It is hard-core competition on the track. It is gasoline, love, art and dreams all rolled into one spectacular experience. This one man shares his love of the automobile and his history with all of us. I highly recommend you take the tour.
When I first entered the collection my attention was drawn to the artwork. Images of days gone by in Florida with many a stirring photo. Geronimo in an automobile and shots of auto racing years ago. Black and white images capturing the times and sometimes the soul of this incredible collection.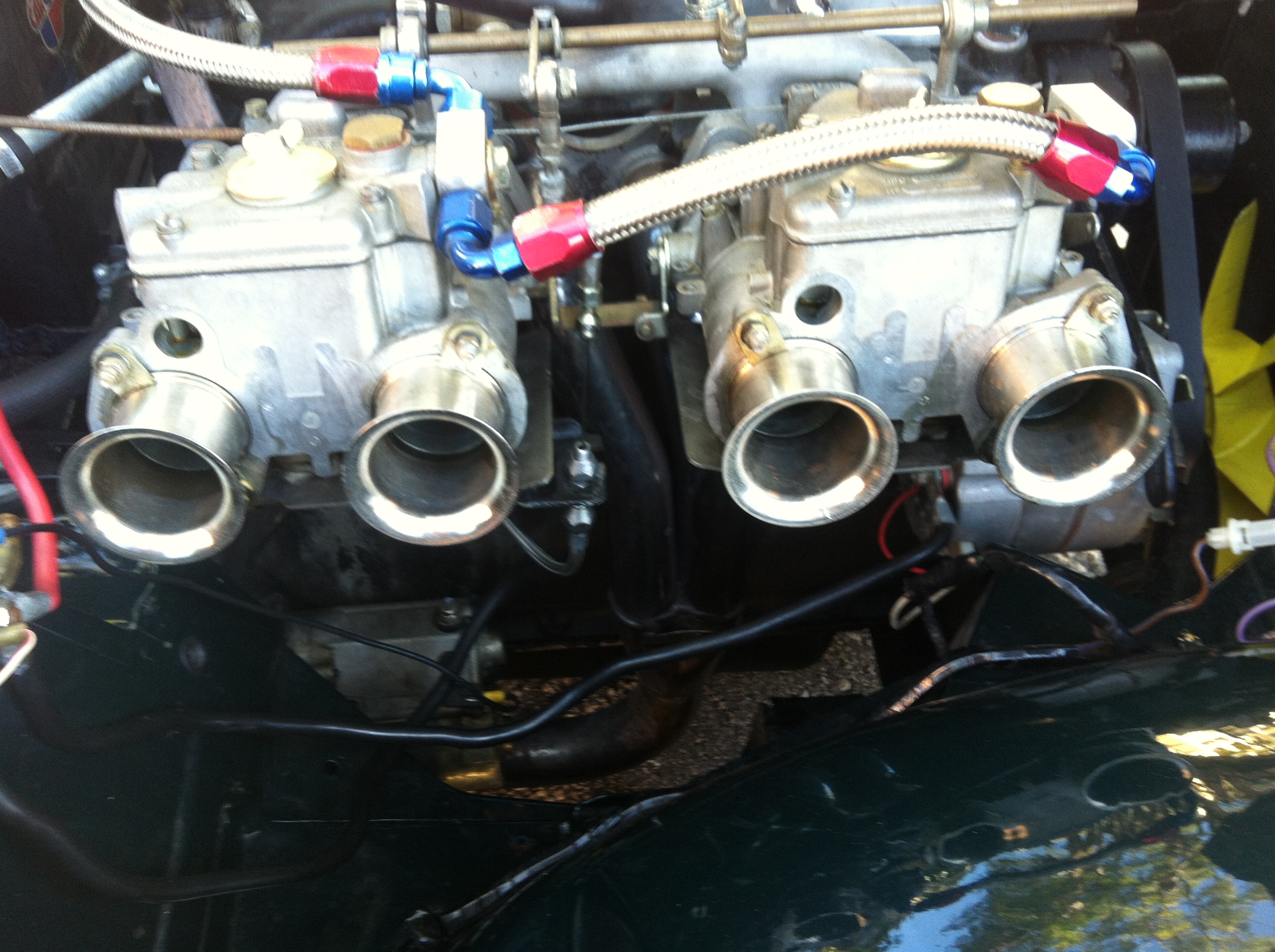 (Naples 5th Avenue Ferrari Show – image by Naples Best Addresses)
Then there are the cars. Over 100 of them and each one an eye-popping example of man's love affair with rolling down the open road in an engineering marvel.
My favorite car in the collection? That is easy. All of them. Each and everyone of them is in a collection for a reason. Maybe the car was an example of some leading edge technology of the day, or maybe there was certain style of flair to the car, maybe there was a racing history to the car or maybe the owner and curator just like the automobile.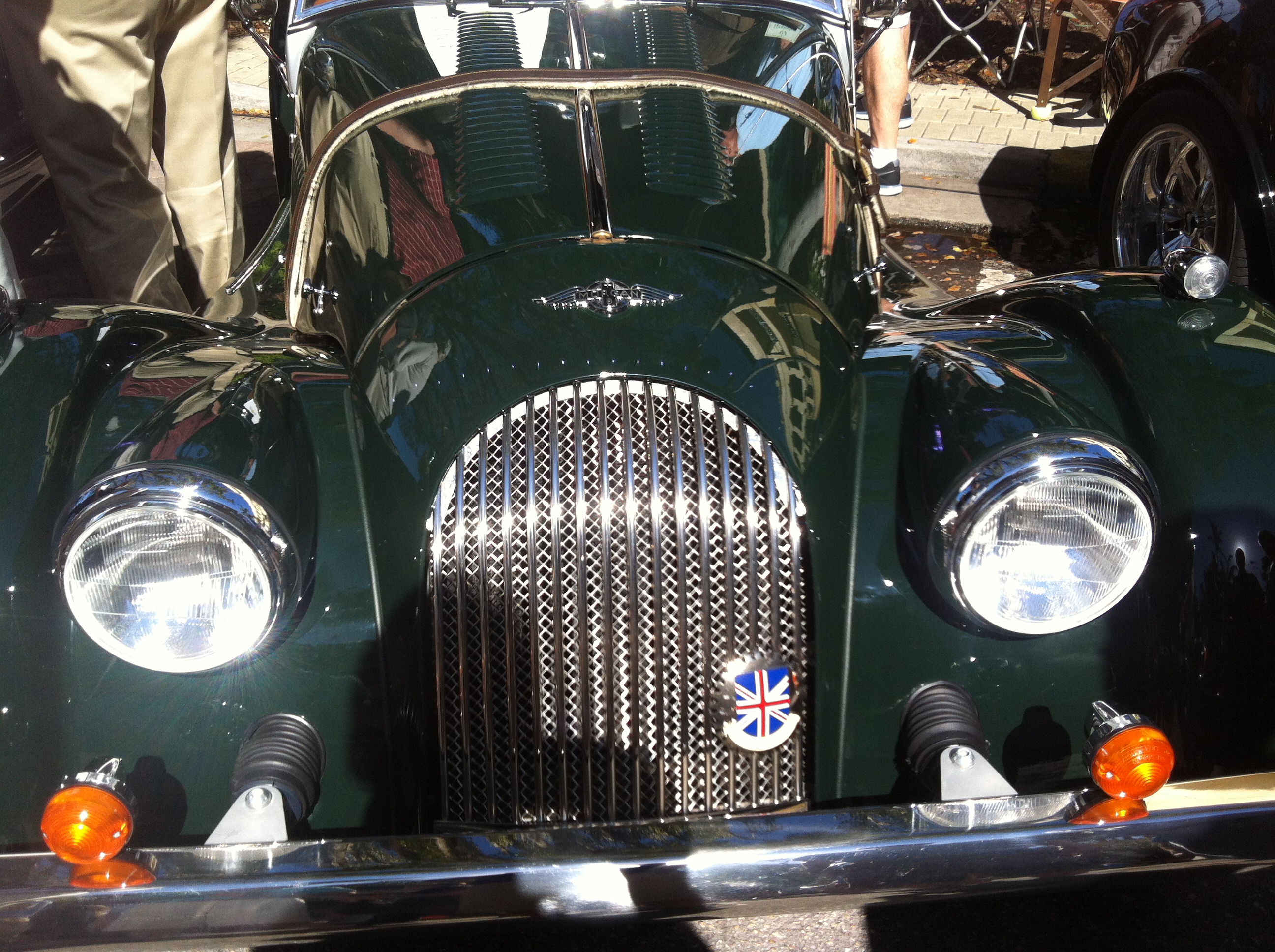 (Austin Healy Naples, Fl – image by Naples Best Addresses)
My father-in-law was a collector and I was fortunate enough to be in a lot of shows, tours and private garages with him – his love was for the 1920's and 1930's and those fantastic Gatsby-like machines which graced the roadway. My wife and I even road up to our wedding reception in one of these beauties driven by my father-in-law.
Collecting is not about the "gee-look-what-I-got" feeling some folks seek – at least not he way I see it. For me collecting these cars is about the history and beauty of the machine. The courage to put pencil to paper and blade to clay to create something new and special. Courage because it takes millions of dollars to design, build and launch a new creation and a sales failure will create a big hole in any company's financials.
But oh my, when they get it right. When the designers with their art, the engineers with their innovation meet the right spot in the market – oh my. A love affair will develop. You say you don't understand it? Talk to a guy driving a car he has loved since he first saw it as a boy. Talk to a fellow under a car fabricating a part no longer made because he just has to drive this car one more time. Try talking to a person who remembers the day their father brought one home … you get the idea.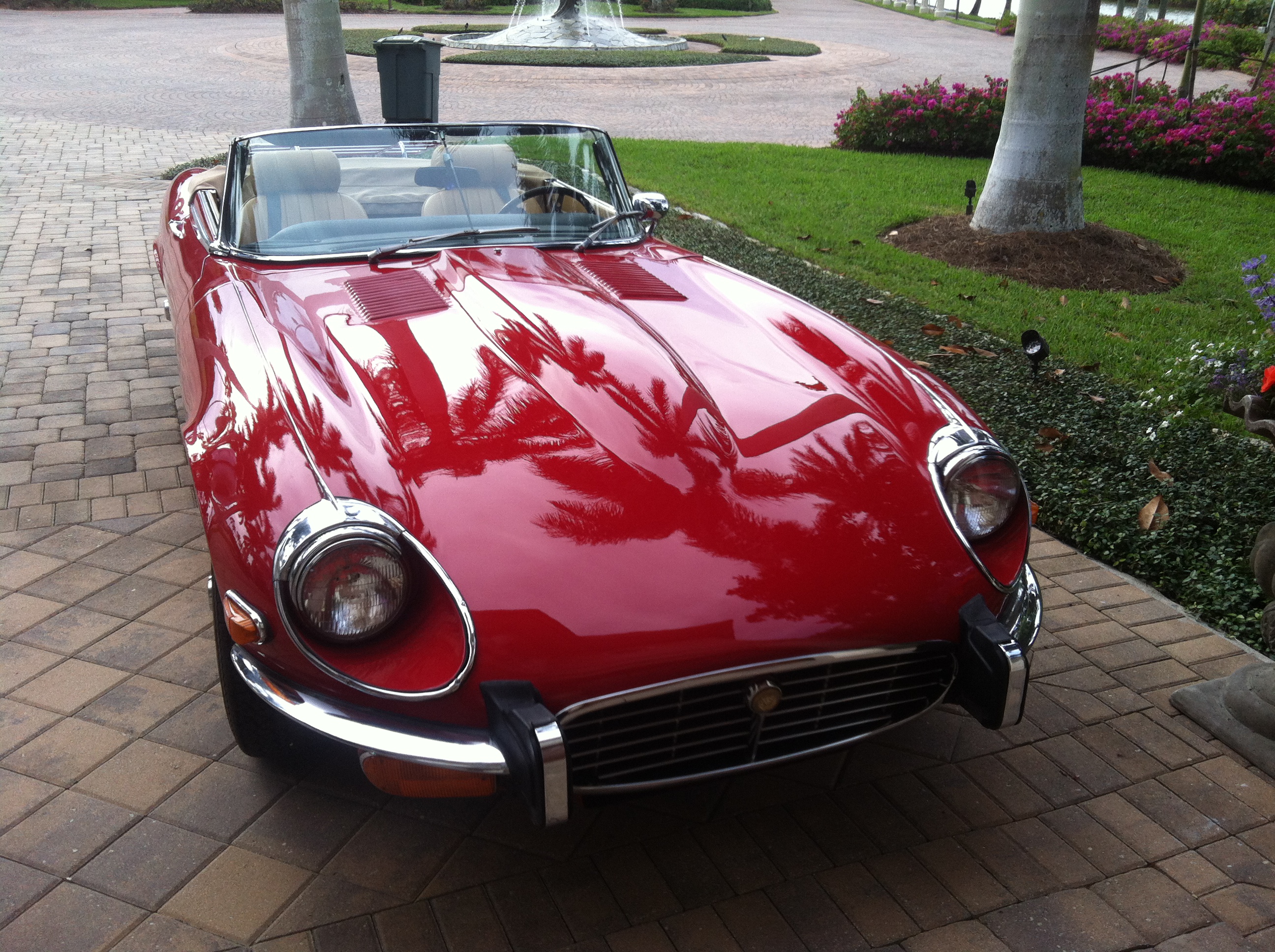 (Jaguar e-type v-12 – image by Naples Best Addresses)
My favorite car ever? That is easy. The jaguar e-type straight six. In red if you have one. Why this car? The 1960's were not the best of times. A terrible war, race riots, the assassination of leaders – rough stuff and the times could get you down. During these dark times Malcolm Sayer and his team put pencil to paper and from their minds comes an incredible thing of beauty. So sleek and powerful even the competitors would marvel at it. When revealed at the auto show in Switzerland Enzo Ferrari would call it the most beautiful sports car ever designed. Enzo. The guy who designed all those beautiful Ferraris. Anyway, hearts were moved.
You too have an opportunity to see Mr. Collier's cars. The Naples News recently reported the opening of the museum and offers details on admission. Please read the full article at http://www.naplesnews.com/news/2014/mar/24/collier-auto-collection-/?partner=popular. Go check it out and enjoy it as I did.
If you would you like to know more about Naples, Florida lifestyles, our festivals and some great things to do here just give us a call at 239.595.3921. If you want to rent, sell, buy or invest here one day you might download a copy of our eBook Understanding Naples Real Estate https://www.naplesbestaddresses.com/offer/.
Hope to meet and talk with you soon,
Mark Goebel PA & Nan Goebel PA
Co-Founders Naples Best Addresses Team
Coldwell Banker
Mark Goebel, PA and Nan Goebel, PA
REALTOR Coldwell Banker 5th Avenue South
Mobile: 239.595.3921 239.595.3920
NaplesBestAddresses.com
Facebook: NaplesBestAddresses
Youtube http://www.youtube.com/user/naplesbestaddresses?feature=results_main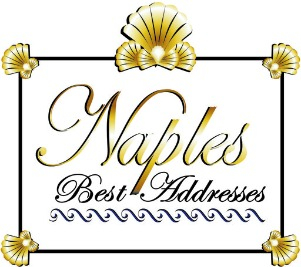 ————————————————————————
No legal, investment, or tax advice is being given in this Blog. Consult with legal, financial and tax professionals before acting on any real estate transaction. Actual real estate price and sales results are subject to market forces and are not completely predictable. The writings of this Blog are intended for the sole use of our clients.
We are pleased to announce a portion of our real estate earnings go to support the The Naples Botanical Garden, Habitat for Humanity Collier County, The Race For The Cure Citrus Ride, The Seacrest Country Day School and The Naples Winter Wine Festival.
Some of the data relating to Naples homes for sale and Naples real estate for sale on the NaplesBestAddresses.com website comes in part from the Broker reciprocity program of M.L.S. of Naples, Inc. The properties displayed here may not be all the properties available through the MLS reciprocity Program. This information is deemed reliable but is not guaranteed. Buyers and sellers are responsible for verifying all information about their purchase prior to closing.
Mark Goebel, PA is a REALTOR with Coldwell Banker on 5th avenue in Naples, Florida with 35+ years of visiting and living in Naples. After 25 years at Accenture, Mark retired as a managing director and spends his time helping non profits and building a Naples real estate team with his wife Nan. Talk to Mark and Nan about life in Naples and why they chose this place to live full-time over all others and enjoy Naples real estate.
Contact us to learn more about Naples real estate trends, the florida rental market, Naples design ideas like coastal contemporary and transitional designs or just get a feel for the place like Naples Florida population trends.