Posted on Friday, June 28, 2013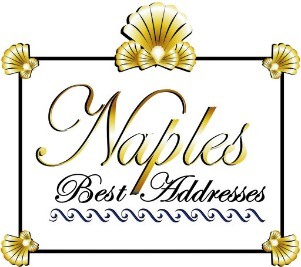 In short, we don't think we are in a "bubble." Sharp price increase? Yes. Supply driven? Yes. Long term take it to the bank? Nope – all markets go up and down so do not start drawing long term conclusions.
The sharp bounce back in Naples, Fl real estate seems driven by more traditional factors like supply and demand.
Readers of this blog will know we like to look at supply and demand (current and trend) as a gauge for market health. In recent months Naples, Florida real estate supply has tightened, demand has stayed even and prices have increased. These are signs of a fundamentally sound market recovery. Will this continue? Who knows, but probably in the short term. Should you be careful? Absolutely. We do not give financial advice we help people find homes. Our view is based on the fact supply is tightening.
Let's look at the numbers. This morning in the Naples (Sunshine MLS all Naples data) there are 1,806 single family homes for sale. 4,280 single family homes were sold in the last twelve months. This gives us a 5.06 month inventory. Wow. Some areas saw large inventories, multi year inventories, in the last downturn and now we are down to months. Furthermore the trend over the last several months is increased tightening. 5.06 months should be supportive of prices for now.
On the street observations from working in this environment day to day also gives you a feel for some of the tight inventory. One buyer was surprised to see price levels for single family homes so high after flying down from "up north" and slower markets. Their budget was going to push them far away from the beach and town unexpectedly. One seller we were negotiating with actually raised their price in the middle of back and forth discussions. That has not happened for a while. We also see a variety of new construction projects underway as commercial builders see the same numbers we see and seek to increase supply.
Another factor arguing against a "bubble" is the mortgage market. Interest rates are rising, mortgage rates are rising, appraisers seem conservative (or more accurate) and lending standards (we hope) are tighter. All these factors should crimp money flow and hurt demand somewhat. Naples single family supply levels seem to trump the financing head winds right now.
The Naples News this morning states probably no bubble, but use caution – we agree! Read their article in its entirety at http://www.naplesnews.com/news/2013/jun/28/no-sw-fla-housing-bubble-but-experts-urge/.
What does all of this mean for buyers and sellers? Well buyers are experiencing the challenges of finding suitable properties at price targets and the market is moving quickly. There is quite frankly less to chose from and you must decide quickly when you find that perfect or near perfect property. Sellers on the other hand are "feeling their oats" as they sense a tighter market and tend to hold on to opening selling positions more strongly. Can you still find that Naples Best Address? Of course – but be ready for more thorough searches, tougher negotiations and be ready to act quickly.
What about future trends? Well we need to wait for next week's data to advise you here. It would be easy to say "more of the same" but we want to look at pending sales levels and general volumes. Will we get the summer "wilt" as snowbirds have left? We did not see much of a decrease in demand last summer. We should know more in a few days as month end June data arrives and we can trend pending activity.
Until then please contact us through our website at NaplesBestAddresses.com register for our monthly newsletter or one-on-one help and follow along with us on twitter (@mcgoebel), linked in and facebook.
————————————————————————
No legal, investment, or tax advice is being given in this Blog. Consult with legal, financial and tax professionals before acting on any real estate transaction. Actual real estate price and sales results are subject to market forces and are not completely predictable. The writings of this Blog are intended for the sole use of our clients.
Some of the data relating to Naples homes for sale and Naples real estate for sale on the NaplesBestAddresses.com website comes in part from the Broker reciprocity program of M.L.S. of Naples, Inc. The properties displayed here may not be all the properties available through the MLS reciprocity Program. This information is deemed reliable but is not guaranteed. Buyers and sellers are responsible for verifying all information about their purchase prior to closing.
Mark Goebel, PA is a REALTOR with Coldwell Banker on 5th avenue in Naples, Florida with 35+ years of visiting and living in Naples. After 25 years at Accenture, Mark retired as a managing director and spends his time helping non profits and building a Naples real estate team with his wife Nan. Talk to Mark and Nan about life in Naples and why they chose this place to live full-time over all others and enjoy Naples real estate.
Mark Goebel, PA
REALTOR Coldwell Banker 5th Avenue South
Mobile: 239.595.3921
NaplesBestAddresses.com
Facebook: NaplesBestAddresses
Youtube http://www.youtube.com/user/naplesbestaddresses?feature=results_main