Posted on Monday, July 01, 2013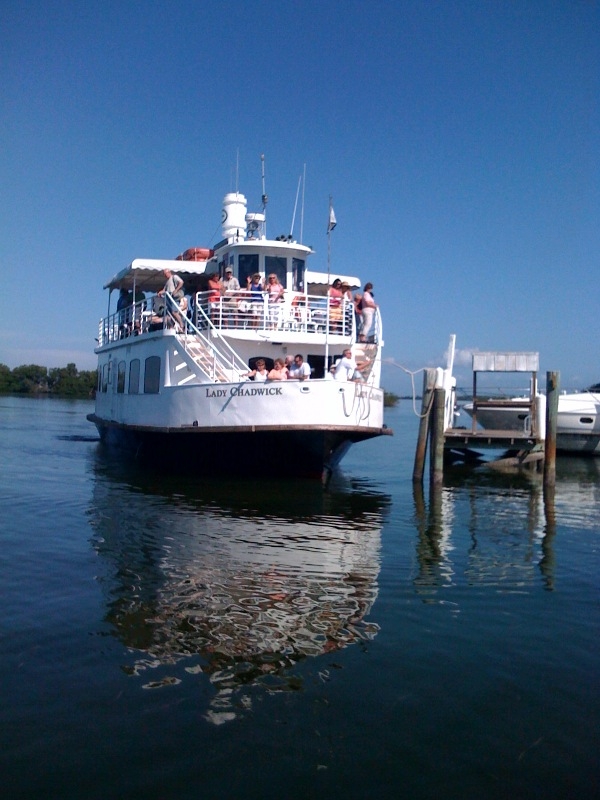 Since 1976 I have enjoyed life on the water here in Naples, Florida. I thought I would blog about many of the boating options here to help out newcomers and potential property buyers with a love of boating.
First of all, any boat will do. Small motor boat, canoe, kayak are all in play. Why? We have a tremendous back bay system protected from big wind ocean days which will let you explore the back country. Take a skiff down the back and look for reds and snook, photograph the elusive spoonbills, or maybe pull up on a beach and read a book – ah the tropical backcountry is so beautiful and relaxing.
Ocean fishing your thing? Well we do not have the bill fishing found on the east coast but we have darn nice grouper and snapper fishing – all tasty additions to any home dinner. While you are out on the gulf you may see dolphin, perhaps a sea turtle munching on jellyfish or crabs, and a wide variety of sea birds. A day on the ocean is a wonder. Last week my nephew and I headed out into the Gulf and bagged some nice yellow tail snapper. Once home we grilled them up with some Panko, added a tomato salsa and enjoyed.
Maybe the social scene is your thing. Head to south end of Keewaydin Island on a weekend and come early and find a whole crowd of folks having a good time. Be responsible and practice safe boating. We need you back. Looking for some more upscale social boating – why not head to many of our on water restaurants. Saturday my wife and I took the boat down to Marco Island, anchored in a cove, listened to music and read books and then headed over to the Esplanade for dinner – then a nice early evening run up the Gulf to Gordon Pass and back home. Nice day. And don't forget our private yacht clubs as a great option. Meet new friends, party, and join them for some cruising.
How about a weekend cruise? We are 90-100 miles from Key West and the middle keys. Plan accordingly, make sure you have the experience and skills, and get down there. Stay at Galleon or A&B (reservations ahead of time) and walk to Duvall street. Or stay up in a number of middle key places and enjoy. Do not miss Morada Bay – one of our favorite restaurants.
Don't want to make the big run south? Head north 60 miles and take in the barrier islands of Pine Island – Sanibel, Captiva, Gaspirilla … and stay at any number of marinas. Bike, snorkel, fish, golf, play tennis – wow a great weekend or longer get away.
Feeling the sea calling? Head to the Bahamas from Naples. Check out your boat for this one and get some professional advice. Crossing the big stream takes some favorable weather timing and you will need to research international boating travel but you can do it. We have gone over and enjoyed the Exumas, Eleuthera and the Abicos.
Just a simple sunset also works. Watch the sea conditions but pull out of Gordon Pass, head out on the ocean a half mile, drift and watch the sunset with friends – maybe you will see the Green Flash! Come on back in for dinner on the boat anchored up in a cove and enjoy the night stars.
Ah the boating life in Naples – enjoy!
Please contact us from more on Naples lifestyles and real estate through our website at NaplesBestAddresses.com register for our monthly newsletter on the website and follow along with us on twitter (@mcgoebel), linked in and facebook.
————————————————————————
No legal, investment, or tax advice is being given in this Blog. Consult with legal, financial and tax professionals before acting on any real estate transaction. Actual real estate price and sales results are subject to market forces and are not completely predictable. The writings of this Blog are intended for the sole use of our clients.
Some of the data relating to Naples homes for sale and Naples real estate for sale on the NaplesBestAddresses.com website comes in part from the Broker reciprocity program of M.L.S. of Naples, Inc. The properties displayed here may not be all the properties available through the MLS reciprocity Program. This information is deemed reliable but is not guaranteed. Buyers and sellers are responsible for verifying all information about their purchase prior to closing.
Mark Goebel, PA is a REALTOR with Coldwell Banker on 5th avenue in Naples, Florida with 35+ years of visiting and living in Naples. After 25 years at Accenture, Mark retired as a managing director and spends his time helping non profits and building a Naples real estate team with his wife Nan. Talk to Mark and Nan about life in Naples and why they chose this place to live full-time over all others and enjoy Naples real estate.
Mark Goebel, PA
REALTOR Coldwell Banker 5th Avenue South
Mobile: 239.595.3921
NaplesBestAddresses.com
Facebook: NaplesBestAddresses
Youtube http://www.youtube.com/user/naplesbestaddresses?feature=results_main