Posted on Sunday, January 05, 2014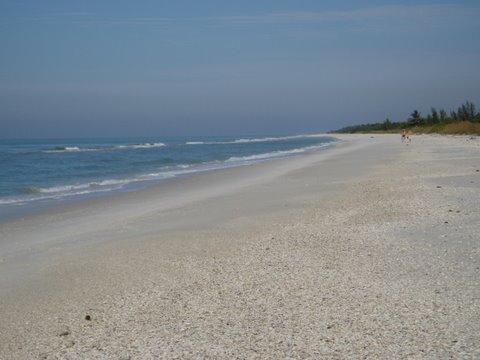 Well we kind of already knew this but Naples, Florida was nominated by USA Today readers as one of the ten best romantic getaways. Please see http://www.naplesnews.com/news/2014/jan/03/naples-nominated-as-finalist-for-best-romantic-nor/
We have had the pleasure of visiting some of the other places on the list but we chose to stay right here in Naples. Why? Why do we stay here? What makes Naples so special? Well the list is different for everyone but here is a start.
Climate. On a day like today when temperatures are plunging to record lows up north we will be outside again enjoying the great outdoors. There is something about lots of sunshine and outdoor life year round that raises one's spirits. Or at the end of a day grilling outside and sitting on the back porch or lanai enjoying dinner.
Fun Things To Do. I think some people fear they will move or visit here and there will not be anything to do. I assure you my outlook calendar is full and there is plenty to do beyond sitting on the beach. The place is full of fun stuff. Like fishing, my tennis team, training for a long distance cycling event in April, tropical gardening – it goes on. Other people have other interests these are just mine. There is no shortage of things to do.
Opportunities For Significance. Your life here can have real significance. Although there is great affluence in Naples the larger County presents many opportunities to help others. The largest Habitat for Humanity affiliate in the United States is here, Hope for Haiti is here, The Children's Education Foundation which hosts the largest charitable auction in the United States every year, St. Mathews House providing shelter to the homeless, The Red Cross offering emerging response services to fires and the occasional big storm here. Well, you get the idea. There are many ways to help – over 100 estimated non-profits. You can start your own non-profit if you wish. You do not have to melt into oblivion.
Natural Beauty. Our beaches have been voted among the best and combined with our climate we have something really special. Our Botanical Garden captures tropical varieties from all over the tropical and sub-tropical world. To our south and east is the natural wonder of the Everglades – see it on Youtube at http://www.youtube.com/watch?v=S-cyMYF441c. Car rides into the back country or a trip out to Collier Farms for a look at organic farming are all available. Take the loop road and see some alligators for yourself. It is a beautiful place of natural wonder.
Convenience to Travel. If you do need to change it up our regional airport is well run and convenient. Direct flights to Europe or trips to various US cities if you need that big city fix. If you are fortunate to lease or own your own jet we have a great jet port. I commuted from here while working full-time up north and it worked out pretty well. I might have fewer direct flights to my destinations than other big city airports but an extra connection now and then was worth the benefit of living here in Naples.
Interested in learning more about the area? Give us a call us the Naples Best Addresses Team. We are ready to help you.
Mark Goebel PA & Nan Goebel PA
Co-Founders Naples Best Addresses Team
Coldwell Banker
Mark Goebel, PA and Nan Goebel, PA
REALTOR Coldwell Banker 5th Avenue South
Mobile: 239.595.3921 239.595.3920
NaplesBestAddresses.com
Facebook: NaplesBestAddresses
Youtube http://www.youtube.com/user/naplesbestaddresses?feature=results_main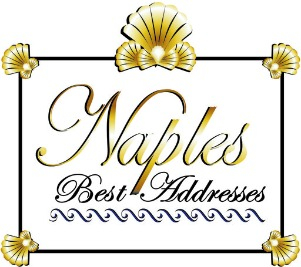 ————————————————————————
No legal, investment, or tax advice is being given in this Blog. Consult with legal, financial and tax professionals before acting on any real estate transaction. Actual real estate price and sales results are subject to market forces and are not completely predictable. The writings of this Blog are intended for the sole use of our clients.
We are proud supporters of The Naples Botanical Garden and Habitat for Humanity
Some of the data relating to Naples homes for sale and Naples real estate for sale on the NaplesBestAddresses.com website comes in part from the Broker reciprocity program of M.L.S. of Naples, Inc. The properties displayed here may not be all the properties available through the MLS reciprocity Program. This information is deemed reliable but is not guaranteed. Buyers and sellers are responsible for verifying all information about their purchase prior to closing.
Mark Goebel, PA is a REALTOR with Coldwell Banker on 5th avenue in Naples, Florida with 35+ years of visiting and living in Naples. After 25 years at Accenture, Mark retired as a managing director and spends his time helping non profits and building a Naples real estate team with his wife Nan. Talk to Mark and Nan about life in Naples and why they chose this place to live full-time over all others and enjoy Naples real estate.
Contact us to learn more about Naples real estate trends, the florida rental market, Naples design ideas like coastal contemporary and transitional designs or just get a feel for the place like Naples Florida population trends.