Posted on Friday, August 31, 2012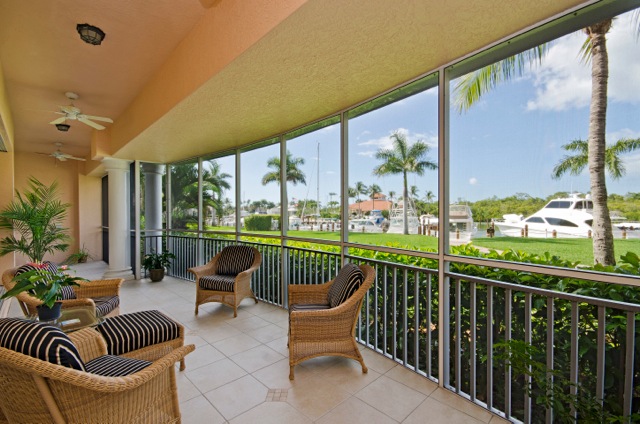 August in Naples Florida was a very busy month for real estate. There were a fair number of people in town looking to buy before season starts and they found there is much less to choose from! We helped clients purchase a home on Marco Island (beautiful, easy access to the Gulf, private dock) and we had to act quickly as we were competing with other offers. In tighter real estate markets, a pre-approved mortgage helps as wells as knowing what to look for.
Inventories are below seven months Naples wide and it sometimes tough to find what you want for the right price – hard to believe given the market two years ago. We have three different clients who know what they are looking for, but it's not out there.
Although we had a full price offer on one of our listings this month, we always appreciated references for more listings. Please let us know of any interest.
Market Statistics
Inventories are down as we said, but combined with an increase in pending contracts from four hundred per month to four hundred and fifty per month it looks like supplies will tighten further. The Naples real estate market improvement is happening in the so called off season – think what an estimated six fold increase in population during high season might do! Prices are stable, perhaps increasing slightly.
The chart below illustrates many of these points.

The Marketing Department Expands Into Video Production
Videos – custom, brief and targeted – are now part of the Naples Best Addresses marketing weaponry. The NaplesBestAddresses video channel on Youtube will keep you informed as we add Naples real estate content. To start us off our listing at 1620 Star Point Lane (3 1/2 bedrooms on Naples Bay with over 2500 square feet with a boat slip for under $1,000,000) may be viewed at http://www.youtube.com/watch?v=TE8tofIQ2eo&feature=plcp. Our listing at 1765 Gulfstar Drive #502 at the South Point Yacht Club on Naples Bay complete with boat slip and over 2400 square feet is now available for under $750,000 and may be viewed at
http://www.youtube.com/watch?v=hfXsKNa_7zw&feature=plcp.
The Naples Best Address Team Goes "Previews"
In 1933 Coldwell Banker would film their best listings and "preview" these properties by showing the films in private homes to wealthy clients. Today Coldwell Banker recognizes their top producers as "Previews Agents" and due to your support we are now counted in that number. Nan and I were so pleased to attend our first "previews" conference at the Breakers in Palm Beach this past week where we learned a great deal of advanced marketing methods to help you buy and sell your home. There is nothing like sitting down with the top agent world wide (Beverly Hills) or the top team worldwide (Miami) and learn first hand what works – we can now put this to work for you.
We Say Good Riddance To Hurricane Isaac
Although there was very little damage to Naples our thoughts and prayers go out to our northern Gulf neighbors, especially New Orleans as they deal with yet another storm. And hang on midwest, your much needed rain is on the way.
Enjoy your Labor Day weekend and get ready for the Fall Season.
—————————————————————————————————————
Mark Goebel, PA and Nan Goebel, PA
Co-Founder Naples Best Addresses
REALTOR and Previews Agent Coldwell Banker
Coldwell Banker
550 5th Avenue South
Naples, FL 34102
mark.c.goebel@gmail.com nangoebe@gmail.com
www.NaplesBestAddresses.com
Mobile: 239.595.3921 239.595.3920
Fax: 239.236.1468
We can also be found on Linked-in and Facebook
Follow us on Twitter @mcgoebel
No legal, investment, or tax advice is being given in this Blog. Consult with legal, financial and tax professionals before acting on any real estate transaction. Actual real estate price and sales results are subject to market forces and are not completely predictable. The writings of this Blog are intended for the sole use of our clients.
Some of the data relating to real estate for sale on the NaplesBestAddresses.com website comes in part from the Broker reciprocity program of M.L.S. of Naples, Inc. The properties displayed here may not be all the properties available through the MLS reciprocity Program. This information is deemed reliable but is not guaranteed. Buyers and sellers are responsible for verifying all information about their purchase prior to closing.
Mark Goebel, PA is a REALTOR with Coldwell Banker on 5th avenue in Naples, Florida with 35+ years of visiting and living in Naples. After 25 years at Accenture, Mark retired as a managing director and spends his time helping non profits and building a Naples real estate team with his wife Nan. Talk to Mark and Nan about life in Naples and why they chose this place to live full-time over all others and enjoy Naples real estate.
Mark Goebel, PA
REALTOR Coldwell Banker 5th Avenue South
Mobile: 239.595.3921
Email: mark.c.goebel@gmail.com
NaplesBestAddresses.com
Facebook: NaplesBestAddresses
Twitter @mcgoebel
Naples Best Address – Where The Best Address in Naples Real Estate Is Yours