Posted on Wednesday, May 14, 2014
Yesterday was a day to enjoy some of that Naples, Florida lifestyle and a day on the water. My friend Rich and I headed out to the back country just after sunrise for some fishing in this wonderful outdoor paradise. There is something about a day on the water that takes you away – a chance to just relax and perhaps step back. Step back and take time out to appreciate all of this natural beauty around us.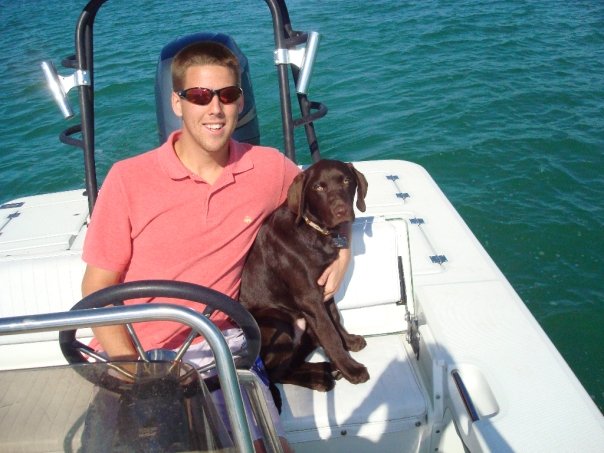 (A Throwback Image from a few years ago … The good skiff "Breakaway" with Captain Dave and friend)
We stepped on to my good skiff the "Breakway" and fired it up. A fourteen year old Action Craft Flatsmaster. God willing I will never part with. I have replaced an engine, a fuel tank, numerous parts and kept her in good shape over the years. Why I am hanging on to this boat? Memories of fishing with my sons and good friends over the years abound. It is sort of a time machine which let's me relive a lot of great times. Besides it is so old another little dent or ship here and there makes little difference. The boat is a veteran of backcountry adventures. In fact it has sunk once.
Getting underway at sunrise yesterday we had a nice run down the back of Keewaydin and the long run to pass Marco Island, Goodland and then entered the 10,000 islands. Our final destinations are something of a secret because fishing spots are guarded carefully down here but suffice it to say we drifted some promising looking water as "read" by my trusty fishing partner and friend – and a few fish were good enough to cooperate. Ask us about spots like the "Hotel", "28" or "Flow Through" and we will tell you tales of monster reds, snook runs and great times.
Mother nature presented us an incoming tide yesterday morning which allows for exploration and fishing in some of our favorite spots. If you run a ground just wait a bit and the incoming tide will lift you off. Do not try this on an outgoing tide for obvious reasons or you may be there a while.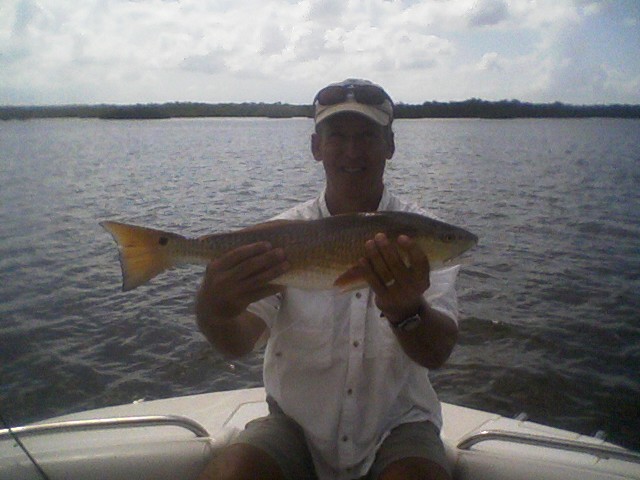 (A "rat" red just before release)
We started off ok catching some nice snook and small reds. These "rat reds" are voracious eaters and a lot of fun to hook up. They will not run on you like a snook, tarpon or mackerel but they will hunker down and play tug of war. We let all of our fish go by the way. Better to let them live, make more fish and keep our beautiful fishery healthy.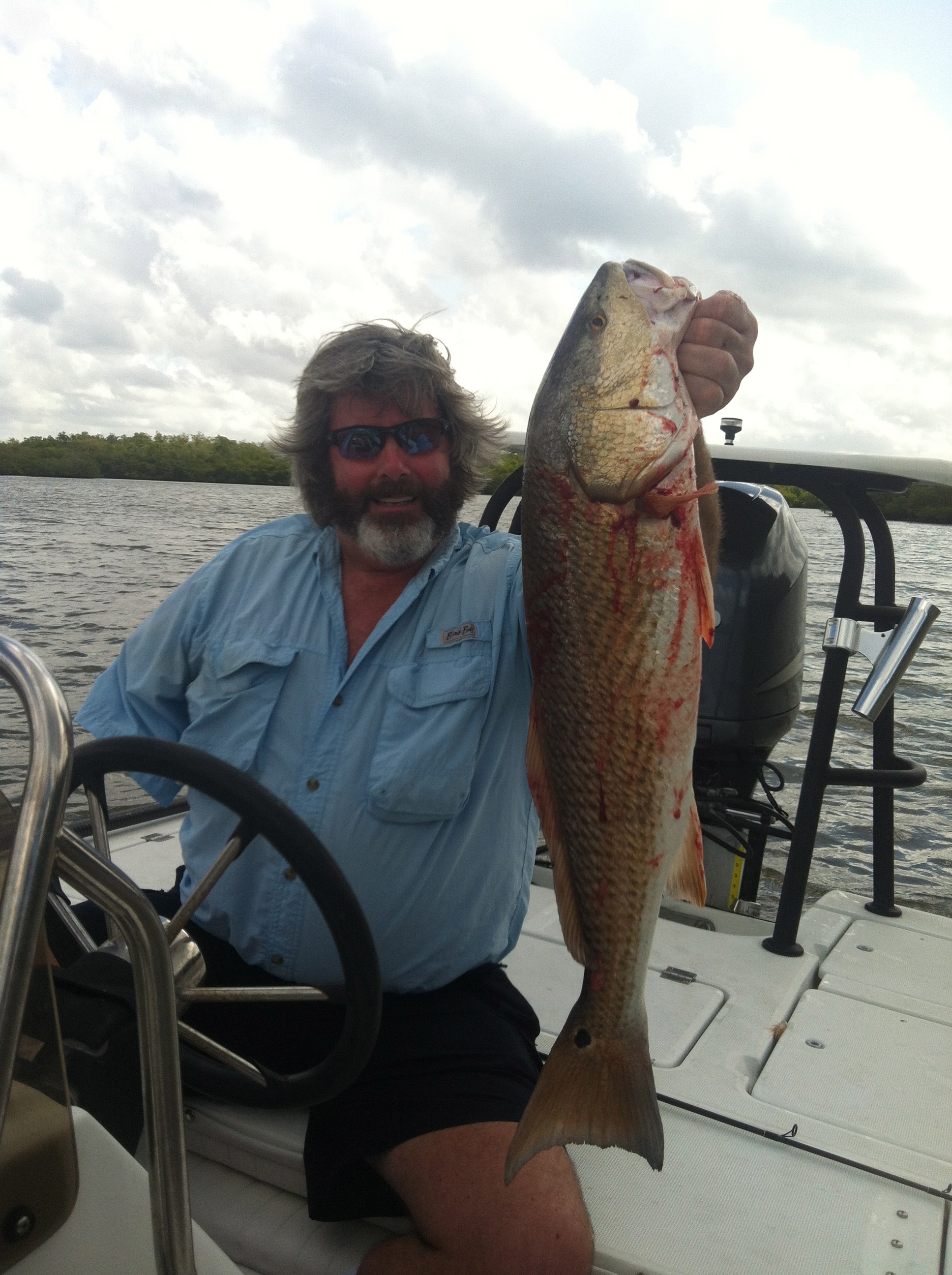 (The namesake of the "28" spot)
If you are really fortunate you may hook up with something a little bigger. Maybe not as big as his northern gulf cousins this 28+" red provided quite a bit of fun as Rich wrestled this monster to the boat. We handled this fellow carefully, a quick picture, a little revival in the water and back he went. We named this fish's home "28" and plan to return in future times.
We are finding the trick finding these fish and new spots like "28" is to keep moving. Put yourself into good water, look for moving water around points and out of the wind and fish away with Johnson silver spoons and popping corks and you will do ok. When you find a producing spot make note of the tides, time of day and year and return when you can. We have a number of good spots but even these spots do not produce every day. Try a spot out and if it is working stick with it. When the action is done move on and keep moving. You never know when you are going to find a new spot and a great fish – like "28."
All in all a good day on the water and I look forward to fishing again soon. The Naples lifestyle with all manner of outdoor, year round fun is hard to beat. Come on down here for a visit, or ask us about local guides and boat rentals and you too can come take in some of this Florida sunshine and outdoor beauty.
If you would like to know more about things to do here in Naples, Florida or if we may help you with any of your real estate needs please give us a call at 239.595.3921. Also consider reading our book "Understanding Naples Real Estate" to get you started on your real estate search https://www.naplesbestaddresses.com/offer/.
Hope to meet and talk with you soon,
Mark Goebel PA & Nan Goebel PA
Co-Founders Naples Best Addresses Team
Coldwell Banker
Mark Goebel, PA and Nan Goebel, PA
REALTOR Coldwell Banker 5th Avenue South
Mobile: 239.595.3921 239.595.3920
NaplesBestAddresses.com
Facebook: NaplesBestAddresses
Youtube http://www.youtube.com/user/naplesbestaddresses?feature=results_main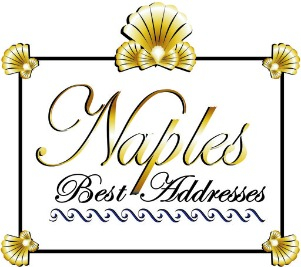 ————————————————————————
No legal, investment, or tax advice is being given in this Blog. Consult with legal, financial and tax professionals before acting on any real estate transaction. Actual real estate price and sales results are subject to market forces and are not completely predictable. The writings of this Blog are intended for the sole use of our clients.
We are pleased to announce a portion of our real estate earnings go to support the The Naples Botanical Garden, Habitat for Humanity Collier County, The Race For The Cure Citrus Ride, The Seacrest Country Day School and The Naples Winter Wine Festival.
Some of the data relating to Naples homes for sale and Naples real estate for sale on the NaplesBestAddresses.com website comes in part from the Broker reciprocity program of M.L.S. of Naples, Inc. The properties displayed here may not be all the properties available through the MLS reciprocity Program. This information is deemed reliable but is not guaranteed. Buyers and sellers are responsible for verifying all information about their purchase prior to closing.
Mark Goebel, PA is a REALTOR with Coldwell Banker on 5th avenue in Naples, Florida with 35+ years of visiting and living in Naples. After 25 years at Accenture, Mark retired as a managing director and spends his time helping non profits and building a Naples real estate team with his wife Nan. Talk to Mark and Nan about life in Naples and why they chose this place to live full-time over all others and enjoy Naples real estate.
Contact us to learn more about Naples real estate trends, the florida rental market, Naples design ideas like coastal contemporary and transitional designs or just get a feel for the place like Naples Florida population trends.