Posted on Wednesday, December 18, 2013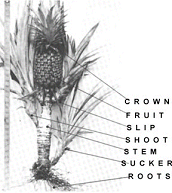 The Naples Botanical Garden (naplesgarden.org) and its CEO Brian Holley add to the Naples lifestyle experience by providing one of the premiere botanical gardens in the country. Since the garden was developed in recent years the design incorporates many new ideas and practices unlike existing older gardens.
For example the entire garden is organized into themes – themes unique to the Naples area and 26 degrees north and south of the equator. You will not find yourself walking from latin name to latin name (although the tags are there if you like them) but rather you will be treated to an experience loyal to the featured area – like the Caribbean Garden, or the Brazilian garden or local features in the Florida Garden.
Participating takes many forms and they are all up to you. You can just walk around and relax, read, attend events (how about jazz music in a wonderful garden on a Florida evening in the dead of winter!?), work and volunteer, learn by attending lectures and tours, take your kids and grand kids to the Children's Garden and many more ideas. This place offers many ways to enjoy our local paradise.
The garden is a local leader in the pursuit of sustaining green practices. From the website (http://www.naplesgarden.org/) you will learn the garden "incorporated high performance and sustainable green building practices into the design of our new landscape and facilities. This process started when the Naples Botanical Garden Board recognized the importance of the Garden becoming the model of environmentally responsible building practices in the region." Great work and some very interesting practices you can learn for your own yard or garden.
We would also like to mention the opening of the Chabraja Visitor Center will open in October, 2014 – what an attraction this is going to be!
Naples, Florida. What a great place to live. So many ways to enjoy the area and live life. If you have love the outdoors as we do then a trip to The Naples Botanical Garden is for you.
Sign up to stay in touch with us at https://www.naplesbestaddresses.com/signup.php
or contact us through NaplesBestAddresses.com if you would like our eBook "Understanding Naples Real Estate".
If not see us on twitter (@mcgoebel), linked in (Mark Goebel) Facebook (Naples Best Addresses) and Pinterest (Naples Best Addresses). And feel free to contact us regarding some of our more popular topics:
1) Naples Real Estate Trends
2) Florida Rental Market
3) Transitional Design
4) Naples Florida Population
Most importantly have a great 2014!
Mark and Nan
Coldwell Banker
Mark Goebel, PA and Nan Goebel, PA
REALTOR Coldwell Banker 5th Avenue South
Mobile: 239.595.3921 239.595.3920
NaplesBestAddresses.com
Facebook: NaplesBestAddresses
Youtube http://www.youtube.com/user/naplesbestaddresses?feature=results_main
————————————————————————
No legal, investment, or tax advice is being given in this Blog. Consult with legal, financial and tax professionals before acting on any real estate transaction. Actual real estate price and sales results are subject to market forces and are not completely predictable. The writings of this Blog are intended for the sole use of our clients.
We are proud supporters of The Naples Botanical Garden and Habitat for Humanity
Some of the data relating to Naples homes for sale and Naples real estate for sale on the NaplesBestAddresses.com website comes in part from the Broker reciprocity program of M.L.S. of Naples, Inc. The properties displayed here may not be all the properties available through the MLS reciprocity Program. This information is deemed reliable but is not guaranteed. Buyers and sellers are responsible for verifying all information about their purchase prior to closing.
Mark Goebel, PA is a REALTOR with Coldwell Banker on 5th avenue in Naples, Florida with 35+ years of visiting and living in Naples. After 25 years at Accenture, Mark retired as a managing director and spends his time helping non profits and building a Naples real estate team with his wife Nan. Talk to Mark and Nan about life in Naples and why they chose this place to live full-time over all others and enjoy Naples real estate.
Contact Us To Learn More About:
1) Naples Real Estate Trends
2) Florida Rental Market
3) Transitional Design
4) Naples Florida Population

Coldwell Banker
Mark Goebel, PA and Nan Goebel, PA
REALTOR Coldwell Banker 5th Avenue South
Mobile: 239.595.3921 239.595.3920
NaplesBestAddresses.com
Facebook: NaplesBestAddresses
Youtube http://www.youtube.com/user/naplesbestaddresses?feature=results_main