Posted on Tuesday, August 13, 2013
Viewed by internationally by persons in over several countries and at growing volume we thought it time to increase the power of the website and put it in the hands of our clients. We know it is just a website but our website and integrated social networks on Twitter, Facebook and linked in sure help our clients navigate the Naples, Florida marketplace.
Here are some of the new website functions we think will help:
New Search Capabilities. Most folks want to be left alone to search the market from the comfort of their computer. Over 80% of all buyers will start their search online these days. On vacation, at work, whatever. We provide two different methods – one easy and one more advanced. The easy search takes you to straight to our Coldwell Banker website and off you go, piece of cake. The advanced search takes you to our favorite search tool and registers you for future emails and updates as the market changes. Email updates are a big deal with a hot market with low inventory like we see today.
Keeping Up With The News. It is now easier than ever to register for our news updates. In the past we had to meet you face to face or you could link in through Twitter or Facebook but now you can simply register for the newsletter and research materials and expect it every month. Yes, you can unregister as well if we bore you to tears!
Navigation. In general we got rid of those pesky drop boxes on the right side of the main page, some were redundant, and we simplified the tabs and follow on windows and freed up more photo space so you can see some of the properties from our team's work. So what? Easier, faster and some beautiful photos of possibilities is better.
Enjoy and always keep those suggestions coming. NaplesBestAddresses.com 3.0 is up and running – but we look forward to a new 4.0 release as we gather more feedback from you and come up with a few ideas on our own. Continuous improvement.
Please contact us for more thoughts regarding Naples real estate and lifestyles. To stay informed please register for our monthly newsletter at NaplesBestAddresses.com, follow along with us on twitter (@mcgoebel), and see us on linked in (Mark Goebel) and Facebook (Naples Best Addresses).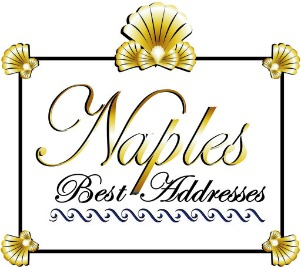 ————————————————————————
No legal, investment, or tax advice is being given in this Blog. Consult with legal, financial and tax professionals before acting on any real estate transaction. Actual real estate price and sales results are subject to market forces and are not completely predictable. The writings of this Blog are intended for the sole use of our clients.
Some of the data relating to Naples homes for sale and Naples real estate for sale on the NaplesBestAddresses.com website comes in part from the Broker reciprocity program of M.L.S. of Naples, Inc. The properties displayed here may not be all the properties available through the MLS reciprocity Program. This information is deemed reliable but is not guaranteed. Buyers and sellers are responsible for verifying all information about their purchase prior to closing.
Mark Goebel, PA is a REALTOR with Coldwell Banker on 5th avenue in Naples, Florida with 35+ years of visiting and living in Naples. After 25 years at Accenture, Mark retired as a managing director and spends his time helping non profits and building a Naples real estate team with his wife Nan. Talk to Mark and Nan about life in Naples and why they chose this place to live full-time over all others and enjoy Naples real estate.
Coldwell Banker
Mark Goebel, PA
REALTOR Coldwell Banker 5th Avenue South
Mobile: 239.595.3921
NaplesBestAddresses.com
Facebook: NaplesBestAddresses
Youtube http://www.youtube.com/user/naplesbestaddresses?feature=results_main