Posted on Thursday, June 28, 2018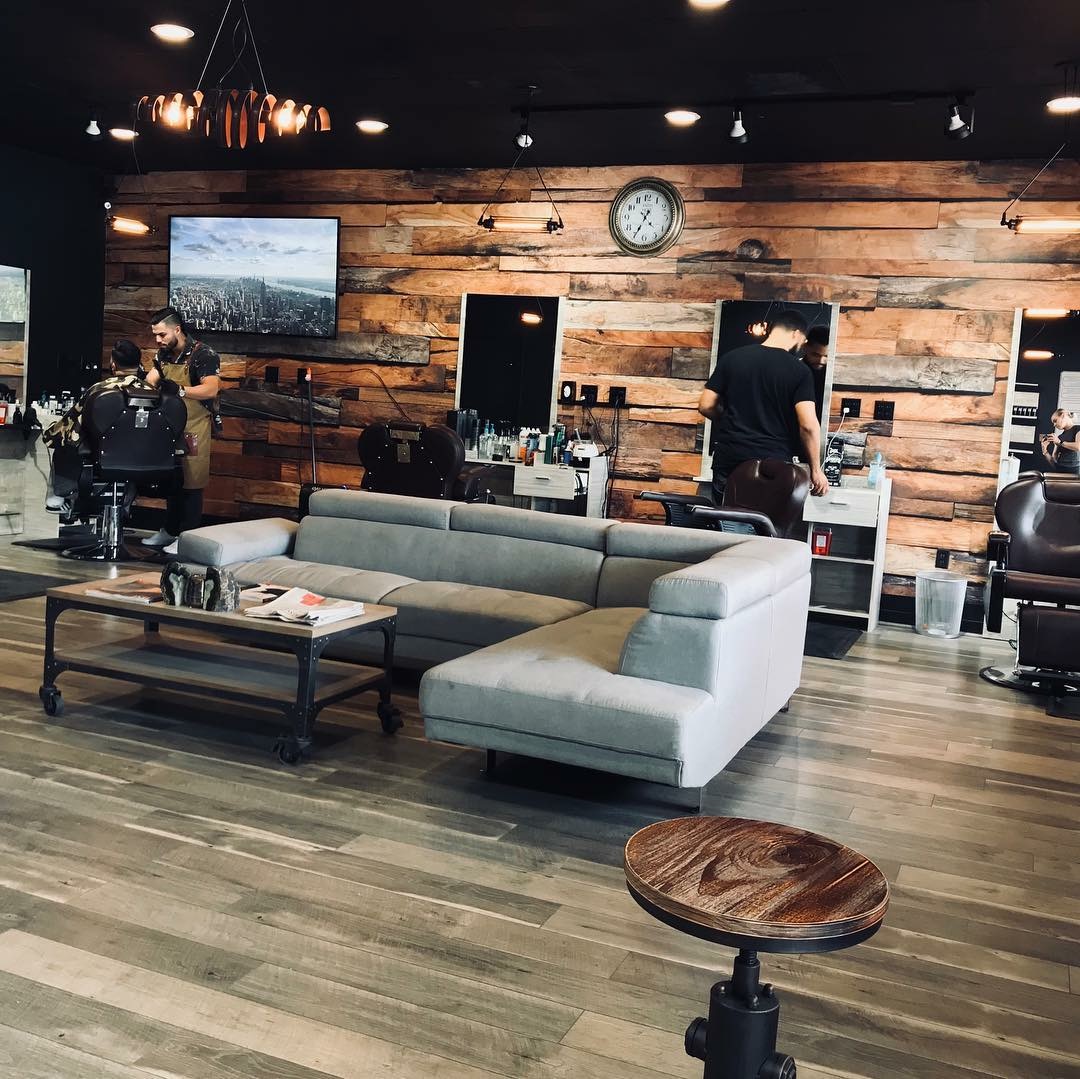 The Black Fox Barber Shop is just as sleek and modern as it sounds. The barber shop opened about a month ago in the Bayshore Arts District thanks to it's owner, Matt Novak. He was originally inspired by barber shops he's seen in big cities around the country like Seattle, NYC, and Austin and felt that Naples was missing a higher end concept for barbering. He found the space and was able to redo it with an industrial modern vibe and his artistic attention to detail. This is exactly how his barbers work as well – they do extremely detailed work with a straight razor and offer what Matt likes to call "high level grooming". The Black Fox offers many services you just can't find anywhere else in Naples like a black carbon mask, an awesome hot shave experience, shoe shining, and more.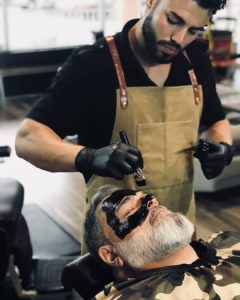 The space, simply put, is very cool. It's like an upscale man cave with big, brown leather barber chairs, reclaimed wood paneled walls, and a modern grey couch in the center of the room. It's a place where people are going to want to hang out. This is the idea too, with some service packages taking up to an hour and a half. To that note, The Black Fox Barber Shop currently offers all clients a cup of coffee, bottle of water, various other drinks, and hopes to be able to offer alcoholic beverages to their clients in the future. Matt's long term vision includes a monthly subscription based model as a private club experience.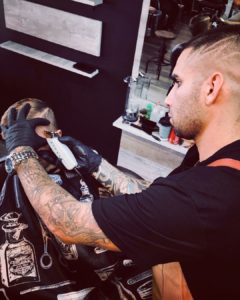 Don't worry ladies, you will soon be able to join the fun. Two women stylists will be joining the team soon offering women's haircuts, coloring and styling. And with the business continuing to gain popularity week over week, Matt plans to have a full staff of 6 barbers in the near future.
Matt sees the Bayshore Arts District as the next big area where businesses are expanding, especially as the Naples population continues to move East. He looks forward to more new businesses joining him in the area like the new Ankrolab Brewing Company. He also likes the businesses already in place, like Taqueria San Julian, where he frequents for lunch.
This great new business is in the same plaza as Amvets and backs up to Voigt's Auto Center, don't miss it when you're driving into the area! Come check it out!
Address: 2727 Bayshore Dr, Naples, FL 34112
Website: www.theblackfoxbarbershop.com
Phone: 239-641-0555
Facebook: The Black Fox Barber Shop
Instagram: @TheBlackFoxBarberShop
How to book your appointment: Call or use the StyleSeat App – a convenient way to find a time that works with your schedule and no waiting in line.
Want to know more about the Bayshore Arts District? Follow "Living in the Bayshore Arts District" on Facebook.
Like this story? Join the thousands of others who read our free monthly newsletter. We write about the Naples real estate market and the wonderful Naples lifestyle. Sign up here.