Posted on Friday, September 14, 2018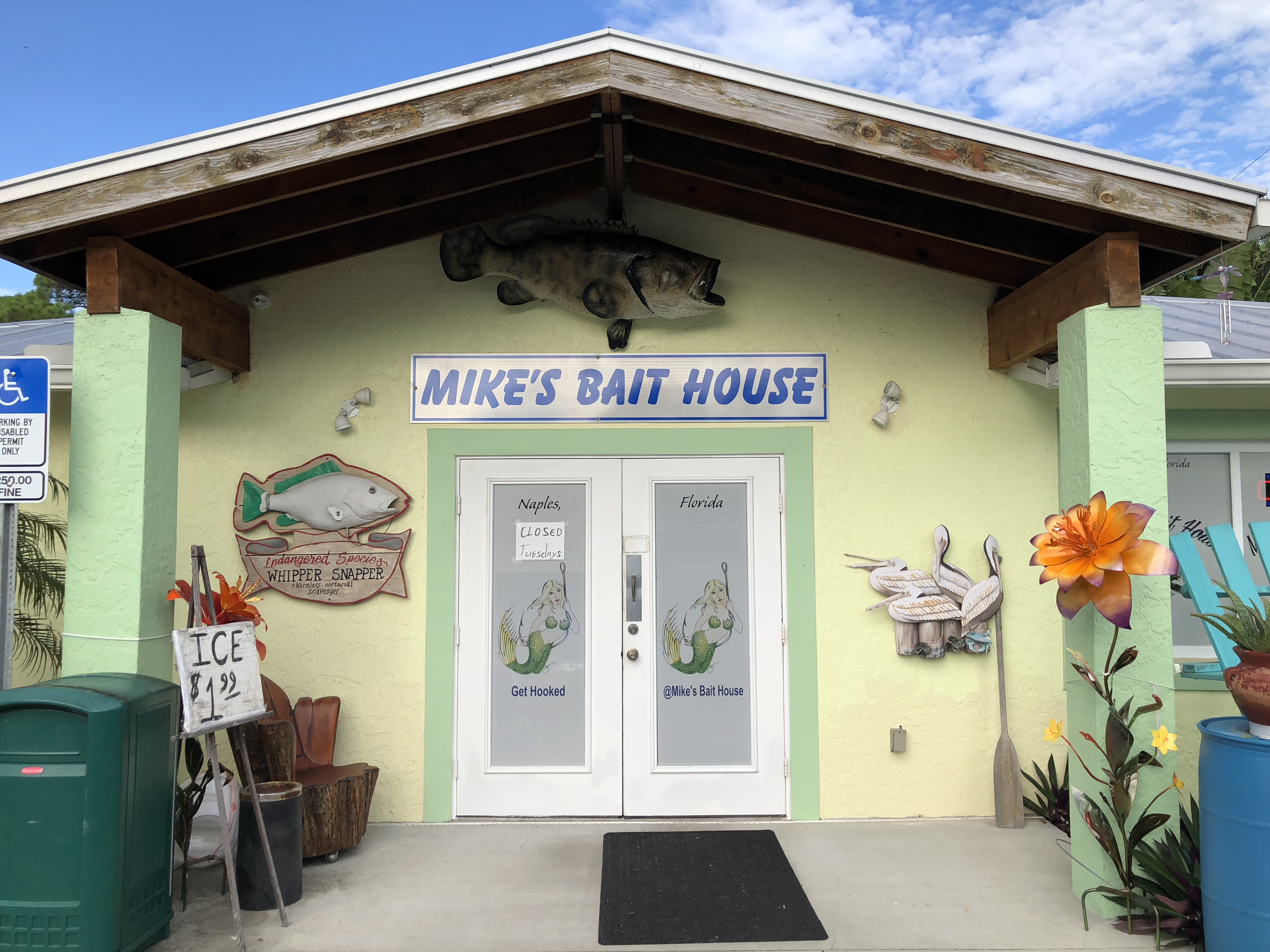 If you're in the Bayshore Arts District and headed to the Bayview Park and Boat Ramp, you've probably seen Mike's Bait House on the corner of Danford Street and Hamilton Avenue. Since opening three years ago, Mike has been offering everything a fisherman might need to enjoy the day out on the water. People come in for the bait/tackle and ice but soon find he has much more to offer including cold drinks, apparel, clean bathrooms, and homemade gourmet sandwiches, jerky, and fish dip.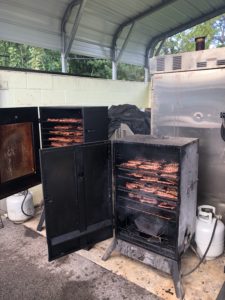 Commercial and recreational fisherman alike head over to Mike's Bait house. Mike offers live shrimp and pinfish along with a large assortment of frozen bait (ballyhoo, thread herring, squid, etc.). Mike's partner Roan ties beautiful flies and, along with Mike, crafts awesome jigs. There is also a nice selection of fishing reels, poles, Star rods and TFO rods.
When you pull up to the Bait House you may see Mike and Roan working their smokers making fish dip or jerky, which comes in four flavors: pepper, teriyaki, sweet chili, and extra hot. Come over, check it out and say hi to the guys. It doesn't get anymore local than this!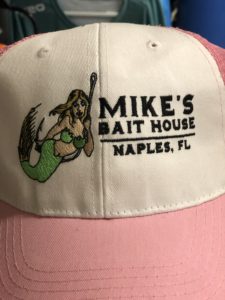 Like this story? Join the thousands of others who read our free monthly newsletter. We write about the Naples real estate market and the wonderful Naples lifestyle.