Posted on Tuesday, March 25, 2014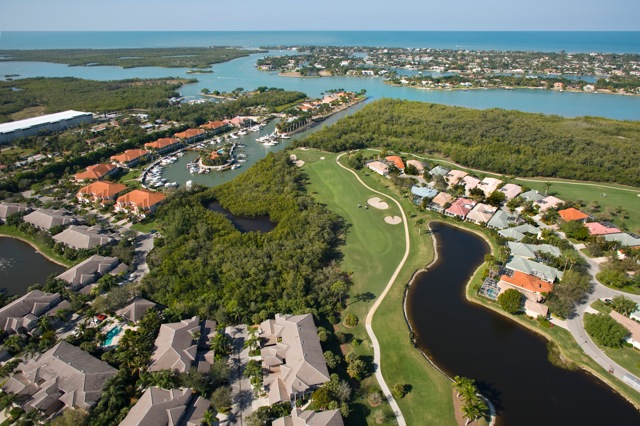 Wow. We see a Naples real estate inventory of only 6.28 months looking at ALL properties for sale in the Naples area this morning. According to the Matrix MLS system for the all Naples area this morning there are 4,552 for sale and 2,897 properties have sold in the last four months. The current pace puts the Naples market at six months+.
So what? Well at this level the market should support continued price increases. Combined with this short supply we have a growing human population, a growing number of new businesses, a solid state-wide economic environment and oh yes, the year round sunshine thing. All signs look pretty good from here.
Many of the predicted elements of shorter supplies are playing out in the market. A look at the statistics shows list prices are increasing and days on market (that is the amount of time it takes to sell a place) are decreasing so the new higher prices are accepted and the market is trading. Prices in fact continue their climb from the 2009-20012 market bottom.
There are other signs as well. The actual sales price of a property compared to the original asking price – on average – is increasing and running about 95%. This is a sign of increasing selling power as buyers are accepting prices closer and closer to asking price.
You also are receiving less house for the dollar these days. A look at the average price per square foot shows prices increases as well – so we are seeing prices rise for the same size house not just higher prices for bigger houses.
One surprise to many is the strength of the off-season months. Of course it is peak season now and we would expect a strong real estate market. The seasonal folks are here, the renters are in there typical last month of rentals and the spring breakers are starting to trickle in. But last year's off season months were fairly solid. We see more European vacationers and a growing year round population. Look for the summer months to run at 70%+ of peak volume this year – a good environment for price supports.
What should we look for as a sign of market weakening? Well my favorite variable is volume. Forget price increases and inventories for a minute and remember all viable markets need to trade. Prices can rise but if volume starts to drop, i.e. buyers start saying "no" then we should see the market start to turn. We are not there yet as nearly eighty homes went under contract this past weekend. At eighty closings market volumes are actually accelerating. Volume remains brisk and the market keeps on running along well. Expect this solid pace right through the Easter holidays.
If you are a buyer be prepared mentally and financially to move quickly when you find the right place. Do not lose your dream place to another buyer due to slow response speed. As for sellers, they have every right to be a little choosy these days and bargain hard – but don't miss a chance at a buyer if you are close and you have what you need.
If you would you like to know more about Naples, Florida lifestyles, our festivals and some great things to do here just give us a call at 239.595.3921. If you want to rent, sell, buy or invest here one day you might download a copy of our eBook Understanding Naples Real Estate https://www.naplesbestaddresses.com/offer/.
Hope to meet and talk with you soon,
Mark Goebel PA & Nan Goebel PA
Co-Founders Naples Best Addresses Team
Coldwell Banker
Mark Goebel, PA and Nan Goebel, PA
REALTOR Coldwell Banker 5th Avenue South
Mobile: 239.595.3921 239.595.3920
NaplesBestAddresses.com
Facebook: NaplesBestAddresses
Youtube http://www.youtube.com/user/naplesbestaddresses?feature=results_main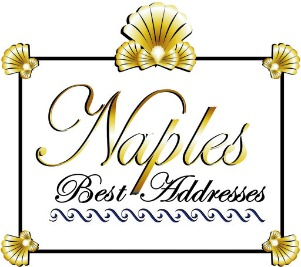 ————————————————————————
No legal, investment, or tax advice is being given in this Blog. Consult with legal, financial and tax professionals before acting on any real estate transaction. Actual real estate price and sales results are subject to market forces and are not completely predictable. The writings of this Blog are intended for the sole use of our clients.
We are pleased to announce a portion of our real estate earnings go to support the The Naples Botanical Garden, Habitat for Humanity Collier County, The Race For The Cure Citrus Ride, The Seacrest Country Day School and The Naples Winter Wine Festival.
Some of the data relating to Naples homes for sale and Naples real estate for sale on the NaplesBestAddresses.com website comes in part from the Broker reciprocity program of M.L.S. of Naples, Inc. The properties displayed here may not be all the properties available through the MLS reciprocity Program. This information is deemed reliable but is not guaranteed. Buyers and sellers are responsible for verifying all information about their purchase prior to closing.
Mark Goebel, PA is a REALTOR with Coldwell Banker on 5th avenue in Naples, Florida with 35+ years of visiting and living in Naples. After 25 years at Accenture, Mark retired as a managing director and spends his time helping non profits and building a Naples real estate team with his wife Nan. Talk to Mark and Nan about life in Naples and why they chose this place to live full-time over all others and enjoy Naples real estate.
Contact us to learn more about Naples real estate trends, the florida rental market, Naples design ideas like coastal contemporary and transitional designs or just get a feel for the place like Naples Florida population trends.