Posted on Friday, June 07, 2013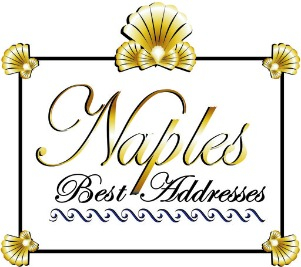 Will rising interest rates hurt real estate? Probably, over the long run, especially if rates rise so high they significantly impact the cost of acquiring real estate. Let's take a look at this.
First of all people have to live somewhere. There is natural demand in any real estate market as people move, or buy their first home, or move on to assisted living – real estate will be traded – but it is the cost of these transactions we need to look at.
For the typical home buyer financing their purchase and with all other variables staying the same (length, closing costs, points, etc.) higher rates mean higher monthly payments which mean lower approved mortgage amounts which mean you buy a smaller place or no place. As General Longstreet at Gettysburg said "it's just math" – higher rates for many are going to mean a curtailed buying list and the removal of the more expensive homes on the list. How much "curtailing" will depend on how high those rates go.
In addition to the typical home buyer we have another group impacted – the real estate investor. For any given "deal" the after tax returns for the same risk are going to go down if interest costs go up typically. So an investor looking at the risk return of a real estate deal may pass it by for a better return with the same risk somewhere else. Probably. Fewer investors equals lower demand.
So what should we expect in the short term? For the typical home buyer those mortgage calculators are whirring and we should see demand softening for the higher end of the market. Maybe. The cash buyers may hang in there yet. Rates were so cheap (historically) we may have a long way to go before the high end starts to feel it. But eventually the higher cost of higher rates will form a headwind to home buying.
How will we know rising rates are hurting the market? Increasing inventories of properties will be one sign of damage as supply exceeds demand and sellers are unwilling to drop prices. Here in Naples, Florida (as readers of the blog know) we track inventories pretty closely to help our customers understand market buying and selling behaviors.
Another degrading market sign may be a decrease in "flippers" and spec home builders if they believe demand will soften with higher rates – we will see.
Another victim to rising rates may be the banks and refinance market – you know where people borrow money to pay off existing debt exchanging lower rate debt for historically higher rate debt. This appears to be happening now. In its article this morning CNN Money reports demand for this sort of refinanced debt is "falling off a cliff" (http://finance.fortune.cnn.com/2013/06/07/banks-refi/?iid=Lead).
A bright side to all of this? Well for one thing rising rates may might spur some short term buying. For all those fence sitters realizing costs may go up, not just price increases but interest rate increases, then we may see some buying from the fence sitter crowd.
Should we worry? I do not. Having purchased my first home in 1981 at a mortgage rate of over 10% (!) I have lived through high rate environments. We are a long, long way from that world. Think of this more as a return to more historical rate levels but also look for some slowing in demand.
Want to talk about real estate? Contact us through NaplesBestAddresses.com and we will be happy to help out.
————————————————————————
No legal, investment, or tax advice is being given in this Blog. Consult with legal, financial and tax professionals before acting on any real estate transaction. Actual real estate price and sales results are subject to market forces and are not completely predictable. The writings of this Blog are intended for the sole use of our clients.
Some of the data relating to Naples homes for sale and Naples real estate for sale on the NaplesBestAddresses.com website comes in part from the Broker reciprocity program of M.L.S. of Naples, Inc. The properties displayed here may not be all the properties available through the MLS reciprocity Program. This information is deemed reliable but is not guaranteed. Buyers and sellers are responsible for verifying all information about their purchase prior to closing.
Mark Goebel, PA is a REALTOR with Coldwell Banker on 5th avenue in Naples, Florida with 35+ years of visiting and living in Naples. After 25 years at Accenture, Mark retired as a managing director and spends his time helping non profits and building a Naples real estate team with his wife Nan. Talk to Mark and Nan about life in Naples and why they chose this place to live full-time over all others and enjoy Naples real estate.
Mark Goebel, PA
REALTOR Coldwell Banker 5th Avenue South
Mobile: 239.595.3921
NaplesBestAddresses.com
Facebook: NaplesBestAddresses
Youtube http://www.youtube.com/user/naplesbestaddresses?feature=results_main