Posted on Friday, April 18, 2014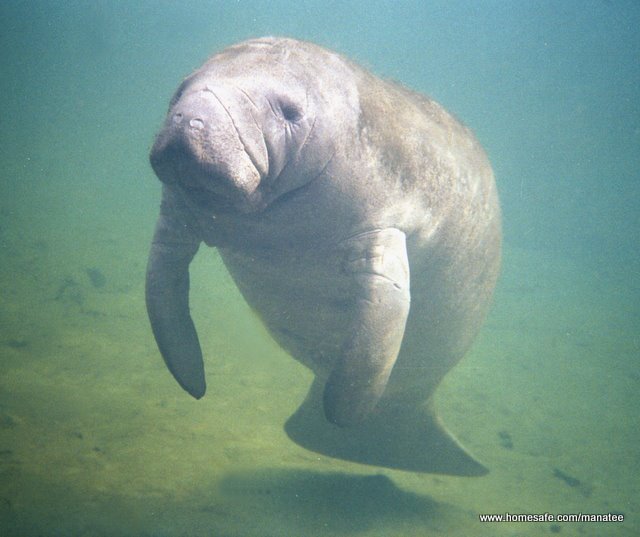 (attribution for image from home safe.com)
The Naples News published an excellent article on the position of those folks "underwater" in their homes – you know, when you have "negative equity" in a home bought in the last few years in the peak of the market only to see home price decrease below your mortgage value. Please read the full article at
http://www.naplesnews.com/news/2014/apr/17/homeowner-equity-rise-collier-florida-realtytrac/
I think the Naples News is doing a great job keeping this issue in front of us. It is easy to get caught up in the joy of rising prices and reduced supply as we celebrate an improved market but the sad truth is many of our fellow Naples residents are still staring down a loss on their home. Can underwater home owners crawl to the surface of this mess? Absolutely, but it takes longer than you may think. The financial position of many 2006-2008 buyers is improving but we have a long way.
Why does this matter? Well the behavior of the underwater homeowner will be with us for a while. Let's talk about how this problem and how it relates to all of us.
First, sellers of underwater homes are already feeling a loss – even before negotiations begin. A buyer for such a home may think their offer is a good one if they checked comparable prices and spent some time with a good Realtor but … expect the seller of an underwater home to be a tough negotiator despite any market analysis. I would be a tough negotiator if I were in their shoes. Market data be danged. I would try to extract ever last farthing our of my home if I were in their shoes. They are hurting and they see a brighter future with rising prices and shorter inventories. They may wait for the market to come to them. Sound irrational? Maybe not if you are upside down in your mortgage.
Secondly, underwater home owners are still looking to buy a new place. Why? Well for all the usual reasons – more or less space, better design for their current lifestyle, location – AND they see prices rising on their target properties. They are caught in a tough place of trying to catch a new price wave up on a new place while taking a loss on the old place. They are hoping to jump from a frying pan and off the stove. This negative-equity thing is not what we all signed up for when we headed to the wonderful paradise of Naples. Fortunately times are improving.
What does the future hold if you are underwater? Well a look at the data shows we are improving. Depending when you bought we might not solve this underwater problem for a while. My read on the Matrix MLS data shows Naples hit the price bottom in early January 2009, bumbled along up and down for a while and likely formed a slightly lower bottom in late 2011. From 2011 market prices finally started moving up. By 2012 and 2013 we had a real up trend going – reversing the poor fortunes of the underwater buyer. Positions started to improve and some 2008 buyers started to find the surface (positive home equity). Buyers in 2006-2007 may still have a ways to go.
How much further do we have to go? Well let's start looking at the peak of property prices right around January 2006 when average Naples prices for all property types reached an average price of around $450,000. Now look at today's average prices of around $260,000. Be careful with averages as location, condition, property type an other factors make a difference in each situation. But, in general – we still have a long way to go.
Markets bounced back a little faster in the "barbell-ends" of the market. Below $300,000 and above $2,000,000 properties are seeing much higher price appreciation than the middle of the market. Even so, we have a ways to go for many owners. Unfortunately underwater properties will likely be a factor in our real estate market for a few more years.
If you would you like to know more about Naples, Florida lifestyles, our festivals and some great things to do here just give us a call at 239.595.3921. If you want to rent, sell, buy or invest here one day you might download a copy of our eBook Understanding Naples Real Estate https://www.naplesbestaddresses.com/offer/.
Hope to meet and talk with you soon,
Mark Goebel PA & Nan Goebel PA
Co-Founders Naples Best Addresses Team
Coldwell Banker
Mark Goebel, PA and Nan Goebel, PA
REALTOR Coldwell Banker 5th Avenue South
Mobile: 239.595.3921 239.595.3920
NaplesBestAddresses.com
Facebook: NaplesBestAddresses
Youtube http://www.youtube.com/user/naplesbestaddresses?feature=results_main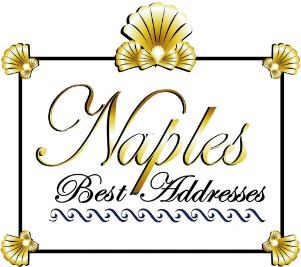 ————————————————————————
No legal, investment, or tax advice is being given in this Blog. Consult with legal, financial and tax professionals before acting on any real estate transaction. Actual real estate price and sales results are subject to market forces and are not completely predictable. The writings of this Blog are intended for the sole use of our clients.
We are pleased to announce a portion of our real estate earnings go to support the The Naples Botanical Garden, Habitat for Humanity Collier County, The Race For The Cure Citrus Ride, The Seacrest Country Day School and The Naples Winter Wine Festival.
Some of the data relating to Naples homes for sale and Naples real estate for sale on the NaplesBestAddresses.com website comes in part from the Broker reciprocity program of M.L.S. of Naples, Inc. The properties displayed here may not be all the properties available through the MLS reciprocity Program. This information is deemed reliable but is not guaranteed. Buyers and sellers are responsible for verifying all information about their purchase prior to closing.
Mark Goebel, PA is a REALTOR with Coldwell Banker on 5th avenue in Naples, Florida with 35+ years of visiting and living in Naples. After 25 years at Accenture, Mark retired as a managing director and spends his time helping non profits and building a Naples real estate team with his wife Nan. Talk to Mark and Nan about life in Naples and why they chose this place to live full-time over all others and enjoy Naples real estate.
Contact us to learn more about Naples real estate trends, the florida rental market, Naples design ideas like coastal contemporary and transitional designs or just get a feel for the place like Naples Florida population trends.